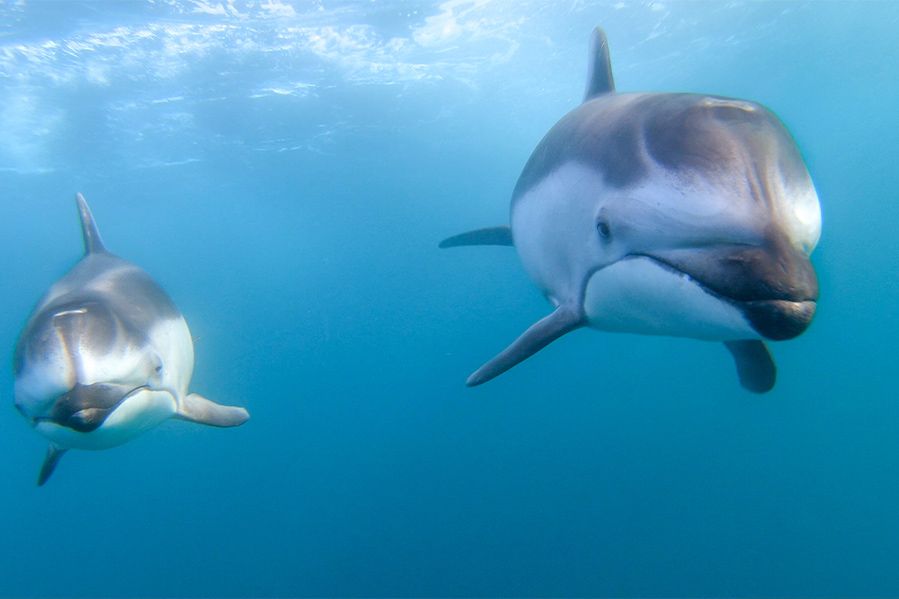 Just because a tradition has history and deep cultural meaning, does that mean it's okay? That's the question some are asking after 1,400 dolphins were killed in the Faroe Islands.
The traditional sea hunt was denounced by numerous marine conservation groups as needlessly brutal, as a super-pod of 1,428 Atlantic white-sided dolphins was corralled onto the beach by local fishermen in speedboats, where they perished.
Locals, however, are defending their ways, arguing that this tradition is both justified and humane. 
When historic tradition bumps up against modern ethics, which should win out?
Beaches Turned Red
The traditional sea hunt took place in the Faroe Islands, a North Atlantic archipelago and autonomous territory of the Kingdom of Denmark. The hunt - called a grindadráp in Faroese -  has been practiced for centuries. But in recent years, the Faroese government has begun strictly regulating the tradition, as they increasingly face backlash both internationally, and in some cases, locally. 
The hunt usually involves pilot whales, not dolphins.
According to a local biologist, this was the largest number of dolphins killed in one of these hunts on record, beating the previous record of 1,200 in 1940. 
The dolphins were first driven into the largest fjord on the island chain by local fishermen, then herded onto Skalabotnur beach in Eysturoy. As they breached the shore, locals began killing them with knives, turning the whole beach red with blood.
Conservation groups were outraged. "Brutal and badly mishandled," said conservationist group Sea Shepherd, estimating that Sunday's events may possibly be "the largest single hunt of cetaceans ever recorded worldwide."
"Considering the times we are in, with a global pandemic and the world coming to a halt, it's absolutely appalling to see an attack on nature of this scale in the Faroe Islands,'' stated Sea Shepherd CEO, Captain Alex Cornelissen.
"If we have learned anything from this pandemic is that we have to live in harmony with nature instead of wiping it out."  
Feeding the Masses
Locals defend the custom, explaining that it's not a bloodsport. A Faroe Islands government spokesperson compared it to hunting, claiming that nothing would go to waste. "The meat from each whale drive provides a large amount of valuable food, which is distributed free in the local communities where the whale drives take place," he stated. "The meat of the 1,400 dolphins caught on Sunday has likewise been distributed among the participants in the catch and the local community." 
And one local fisherman stated that the only reason there's any outrage over this hunt at all is because it took place out in the open. "We do [the killing] in a very humane way, using veterinarian-certified tools... The problem in the Faroe Islands is that we have a public slaughterhouse. So everyone can see what is going on."
Many have echoed that sentiment, suggesting that anyone who is outraged over this hunt and who also eats factory-processed meat – not generally known for humane conditions – is acting hypocritically.
Tradition and Ethics Collide
The ordeal has many wondering where we should draw the line when ancient traditions conflict with modern ethics. For Faroe Islanders, the annual sea hunt is highly anticipated – the continuation of a centuries-old tradition that generations of local fishermen have participated in. 
This male-dominated event has deep roots in local culture and is clearly meaningful to those who take part. 
And yet, there's no disputing that modern inventions like motorboats and mechanical rigging have made the event far more efficient and deadlier than it was in the past. 
What do you think? Do historical traditions have a place in the modern world, or are we better off letting some traditions die?