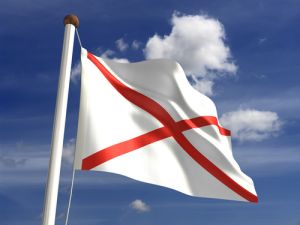 What does it take to show public servants that public meetings are not the place to hold prayers, and that doing so violates the United States constitution? It may seem as if every avenue has been exhausted, but the Wisconsin-based Freedom from Religion Foundation perseveres in such circumstances. Currently, the organization is challenging an Alabama school superintendent's plan to hold prayers at several schools, while an Alabama government agency has insisted on opening meetings with prayers. Although the Universal Life Church supports the sacerdotal right of ordained ministers to hold church sermons, it also believes in separation of church and state.
Such a distinction means little to Alabama Public Service commissioners, who have routinely been holding prayer sessions at public meetings on utility company rates. On 17 July Commission president Twinkle Andress Cavanaugh invited her friend, John Jordan, to begin a Commission meeting with an explicitly sectarian, Christian prayer. Jordan, an ordained minister at East Memorial Baptist Church in Prattville, Ala., and a member of the Alabama Tea Party, prayed by asking God's forgiveness for America's "sins": "We've taken you [God] out of our schools and out of our prayers", he intoned, adding that "[w]e have murdered your children. We've said it's okay to have same-sex marriage. We have sinned and we ask once again that you forgive us for our sins". According to The Huffington Post, a full video of the meeting shows a prayer session virtually indistinguishable from a Christian church sermon.
Public meetings are not the only means by which public servants have been promoting prayer through government institutions in Alabama. In August, Cullman County School District superintendent Billy Coleman plans to take a "prayer caravan" to several schools and hold ten to fifteen-minute Christian prayers on school grounds. The Wisconsin-based Freedom from Religion Foundation (FFRF), which fights to preserve separation of church and state, sent Coleman a letter requesting Coleman to end the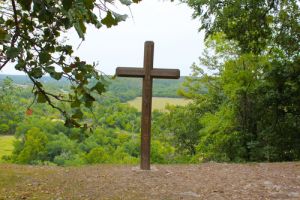 caravan services. Coleman has insisted that the prayers are legal because the schools do not sponsor it, but Andrew Seidel, a lawyer for the FFRF, has countered that "he, as superintendent, posted [the event] on the school's website and planned it", showing that he used school resources as well as his office as a public servant to promote prayer on school grounds during school hours.
Representatives for both the Alabama Public Service Commission and Cullman County School District have shown unwavering religious devotion in the face of legal arguments challenging their positions. Responding to criticism of the Commission prayers, Cavanaugh has stated, "I make no apologies as a Christian elected into public service by the people of Alabama. Without a doubt, our nation needs more prayer, not less", while Coleman has said, "I'm not ashamed one bit of [the prayer caravans]. I'm a Christian", and "I pray for our schools every single day". Their critics, however, maintain that the courts of repeatedly interpreted the U.S. Constitution over the decades to mean that government whether federal or local shall not promote any religion, including through the use or provision of public property and resources.
Alabama's public prayer problem lies not in the Christian faith of its people; rather, it lies in attempts to use government resources to promote the faith of the majority over the inclusion of the minority. Most Universal Life Church ministers recognize that government officials should not be employing ordained ministers to participate in such efforts, nor should such ministers volunteer or acquiesce public meetings are not church sermons. Like the Universal Life Church itself, the duty of government officials is to serve all the people whenever possible, not to alienate and discriminate.
Sources:
The Huffington Post: "Alabama Government Meeting Holds Prayer Against Abortion, Gay Marriage"
The Huffington Post: "Plans for Prayer Caravans in Alabama Schools 'Illegal', Says Group"