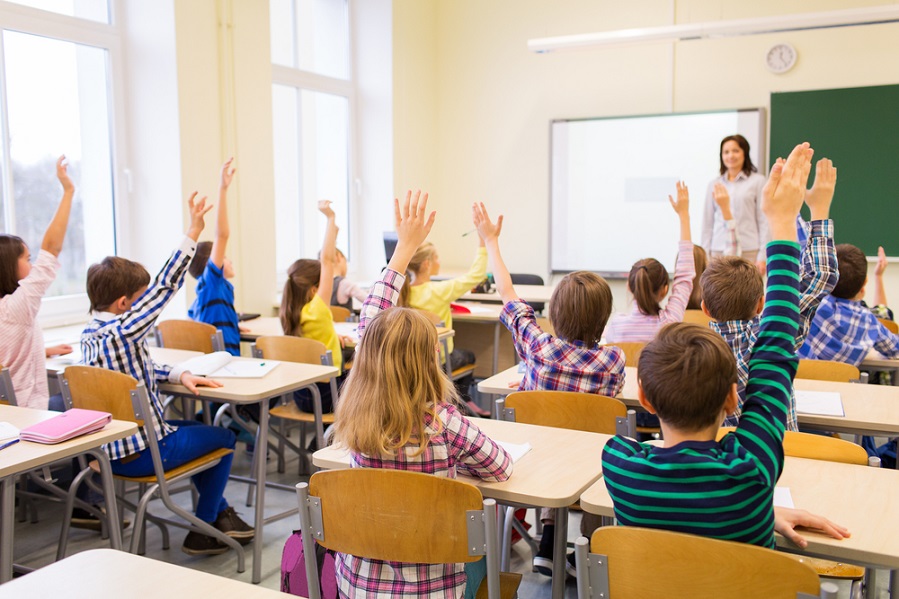 ---
What should happen when a student's religious beliefs conflict with the curriculum being taught? A new bill working its way through the Ohio legislature that would prohibit teachers from docking points for wrong answers so long as the answers are rooted in a student's religious beliefs.
For example, if a student completed a biology homework assignment that argued humans were created by God instead of through evolution, by law the teacher would be required to give them credit.
This portion of the bill has proven highly controversial, and the bill's proponents have now been tasked with defending its motives. They argue that it simply ensures kids can paint a picture of Jesus in art class or write an essay on how they admire Muhammad for a homework assignment without fear of penalty.
So if a student has a religious belief that is counter to the science and history being taught in class, how much leeway does this afford them? Representative Timothy Ginter, the bill's sponsor, claims the student is still on the hook for completing work that accurately reflects what is taught. "This doesn't give students a get-out-of-jail free card," he said.
But ACLU of Ohio Chief Lobbyist Gary Daniels interprets the bill differently. When asked if he thinks a teacher could would be allowed to dock points for incorrect answers based in religion, he said: "Under HB 164, the answer is 'no,' as this legislation clearly states the instructor 'shall not penalize or reward a student based on the religious content of a student's work.'"
Critics also point out that there are already constitutional protections for freedom of speech and religion. If people like Timothy Ginter can be believed that it really is just a feel-good measure critics ask: why even pass it at all? If the bill is purely redundant, why bother? They insist it's just another attempt by religious groups to work God into secular spaces.
Unintended Consequences
There are also concerns about what unintended effects this measure might have. For instance, while the bill is intended to protect religious freedom, it only seems to apply to students. Teachers would still have to set aside their own beliefs when teaching and grading assignments, as the bill offers no protection for teachers that do not want to give credit for incorrect answers. Their freedom to express their own religious beliefs could potentially be in direct conflict with a student, and the students' rights would take precedence.
If a geology student writes about how the Earth is just 10,000 years old because she is a creationist, not only can the student's grade not be lowered despite her answer being counter to the curriculum the teacher couldn't share his own and different religious belief about the age of Earth since this could easily be construed as criticism and therefore a penalty.
He simply has to read that answer, keep quiet, and give her credit. This also begs the question; if teachers must set aside their own beliefs when they enter the school, why can't students just do the same?
You Graduated From Where?
Another possible consequence has to do with outside perception. Certain schools build up reputations among college recruiters and admissions teams. Sometimes it's good, and sometimes not. It's certainly possible that a college with a strong pledge to academic excellence would view an A+ student from Ohio differently than one from another state.
If students are given the freedom to give wrong answers and still get credit, colleges have the freedom to view these students' achievements with a heavy grain of salt. Whether or not a child has taken advantage of the Student Religious Liberties Act wouldn't matter. The admission board may simply see the student is from Ohio and view the A+ as something more like a B-.
This is of course not fair for the students, both religious and non-religious, that strive to learn the material and complete assignments accordingly. If their reputation is affected, the blame would have to be placed at the feet of legislators who see religious expression in the classroom as more important than delivering a quality education.
What do you think about the bill? Should students be allowed to write whatever they want on their homework, so long as they can back it up with the Bible (or Quran, or Torah?)