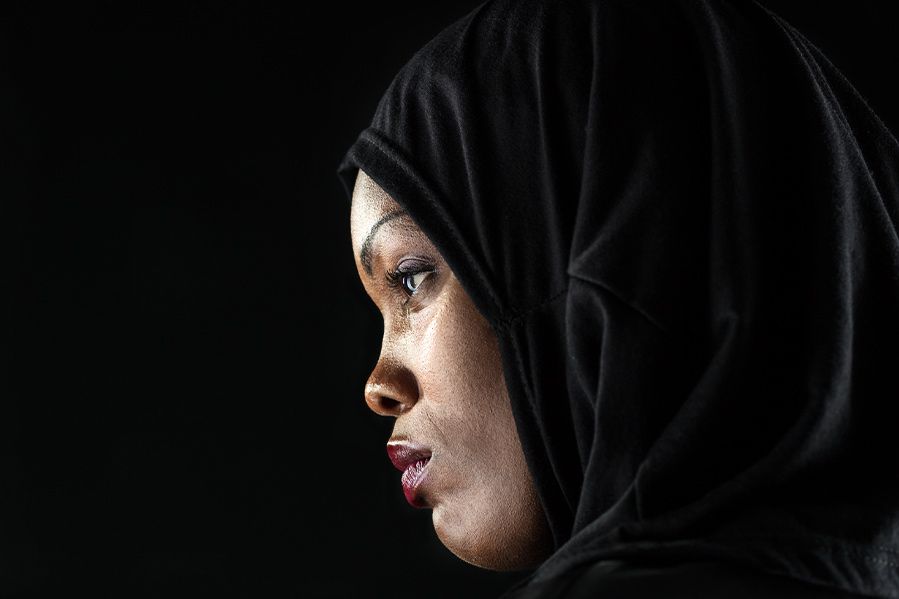 It had been decades since any strangers had seen Sophia Johnston out of her hijab.
That all changed last month, when she was given a distressing choice by the Rutherford County, Tennessee police department: remove her hijab to have her mugshot taken, or sit in jail until doing so.
Johnston ultimately relented and took her mugshot photo without her hijab. Now, she's suing the county for an "indignity" that left her "scarred her emotionally," arguing that the county violated her freedom of religion.
Not a Routine Traffic Stop
The incident took place on August 23rd, when Johnston was pulled over in nearby Wilson County for a broken taillight.
During the traffic stop, deputies discovered she had an outstanding warrant from all the way back in 2017 for driving on a suspended license. Johnston claims she doesn't even remember the misdemeanor charge, nor did she know she even missed her court date.
Nevertheless, she was taken to jail and booked.
"I was confused. I felt like I was in an unknown place," she later explained. Per the lawsuit, Johnston asked to take her mugshot with her hijab on, but the intake officer denied her request after speaking with a superior.
As a mother of eight, Johnston says she "could not afford to be incarcerated indefinitely," so she relented, removing her hijab for the mugshot as five male police officers looked on.
"Feeling Naked"
"I was scared, I felt very naked because as a Muslim woman, our hijab is our protection," she said.
The experience was deeply traumatic, Johnston claims. Only close family members have seen her out of her hijab, and many of them not since her childhood. She argues that not only was it demeaning and upsetting, but also a violation of her religious freedom.
"I felt like their mission was to break me, and they did," she explained.
Now, she's taking the county, the sheriff, and several officers to court.
Freedom to Cover Up?
Johnston's lawsuit argues that the county violated Tennessee's Preservation of Religious Freedom Act, which reads that "no government entity shall substantially burden a person's free exercise of religion even if the burden results from a rule of general applicability."
According to the suit, Johnston "lives in daily fear that her now freely accessible booking photo — which is also a public record in Tennessee — will be viewed and disseminated in contravention of her religious faith," and requests the county destroy the image.
Moreover, critics have argued that from a practical point of view, Johnston's mugshot should be taken with the hijab anyway. She only appears in public in her hijab. If the purpose of a mugshot is for identification, shouldn't she be photographed in a garment she wears in public?
More Clashes on the Way
Some cities and states have already taken steps to prevent something like this from happening – while others appear set in their ways. 
The NYPD, for example, no longer forces Muslim women to remove their hijab in booking photos, a decision religious freedom advocates celebrated back in 2020. 
But coincidentally, that same year, a Muslim athlete in Tennessee was disqualified from a volleyball game when she refused to remove her hijab. 
What do you think? Does asking a Muslim woman to remove her hijab constitute a violation of religious freedom?
And when it comes to mug shots specifically, how should the issue be handled?