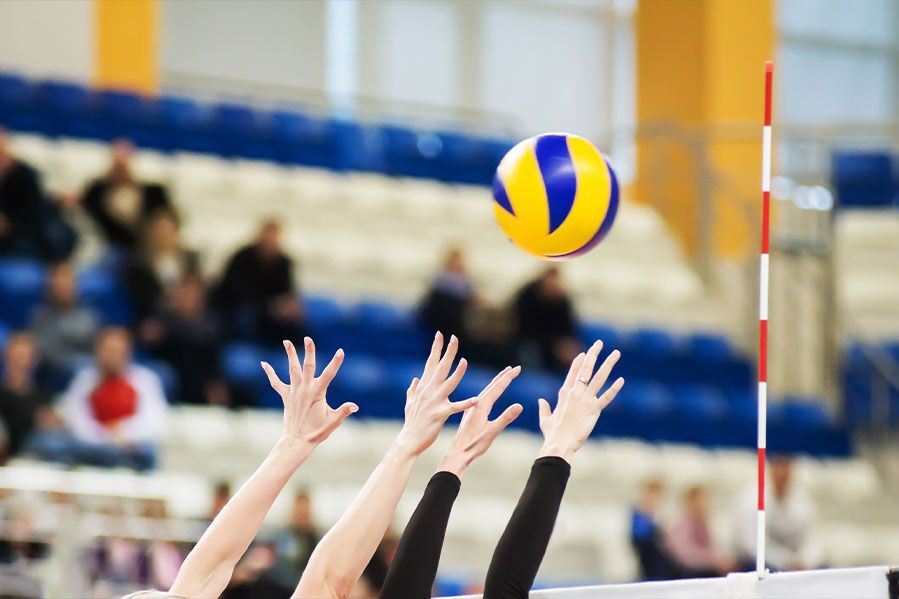 In volleyball, you can get disqualified for illegal moves like catching the ball or reaching beyond the net. In Tennessee, you can apparently add 'wearing a hijab' to the list of things against the rules.
High school athlete Najah Aqeel was disqualified from a high school volleyball game on September 15th for the dubious reason of wearing her hijab during warm-up.
The 14-year-old athlete, who is Muslim, was told by her coach that the referee wouldn't let her play in the game unless she removed her headscarf, citing an obscure rule set forth by the Tennessee Secondary School Athletic Association (TSSAA) that requires student athletes to receive special authorization to wear hijabs during games. 
The rule hadn't been enforced in prior games, and neither Aqeel nor the athletics director at her school had even heard of the rule before at all.
Faced with the option of removing her headscarf or sitting out the game, Aqeel opted to sit out. But the case left everyone wondering why such an antiquated rule even exists anyway - and why it was suddenly and unexpectedly enforced.
A Weirdly Specific Rule
"This rule was used to humiliate a 14-year-old student in front of her peers," says a Change.org petition created by the American Muslim Advisory Council. "Religious barriers to playing sports should not exist in this day and age. This rule is akin to telling Muslim girls that they need permission to be a Muslim."
However, a lawyer for the TSSAA says the rule is anything but discriminatory, and was written to prevent referees from having to make "a multitude of ad hoc decisions about what is or is not permitted, a completely unworkable situation that would lead to arbitrary distinctions."
The rule as-written says: "The player must have authorization from the state association to wear the hijab or other types of items for religious reasons as it is otherwise illegal."
The rule was taken directly from The National Federation of State High School Associations (NFSH), which oversees most high school athletics nationwide, and they're already working on retooling the language of the rule.
"We are heartbroken and deeply sorry that the young lady was disqualified from the match for wearing the hijab," said executive director of NFSH Karissa Niehoff. "More common sense should have been demonstrated by the adults."
Game, Set, Discrimination
That's all well and good for the future, but the damage is already done. Najah was humiliated in front of her peers and made to feel bad just for practicing her faith. 
She told CNN that she was "sad, angry, and also shocked... I don't see why I need approval to wear my hijab when it is a part of my religion."
No one should be prevented from participating in athletics because of their faith. And critics say it's curious that hijabs are the only religious garb specifically singled out. There's nary a mention of dangly Christian cross necklaces, which arguably pose more danger to player safety than hijabs, they point out. 
What is your reaction? Should hijabs be regulated in athletic events, or is this a clear case of religious discrimination?