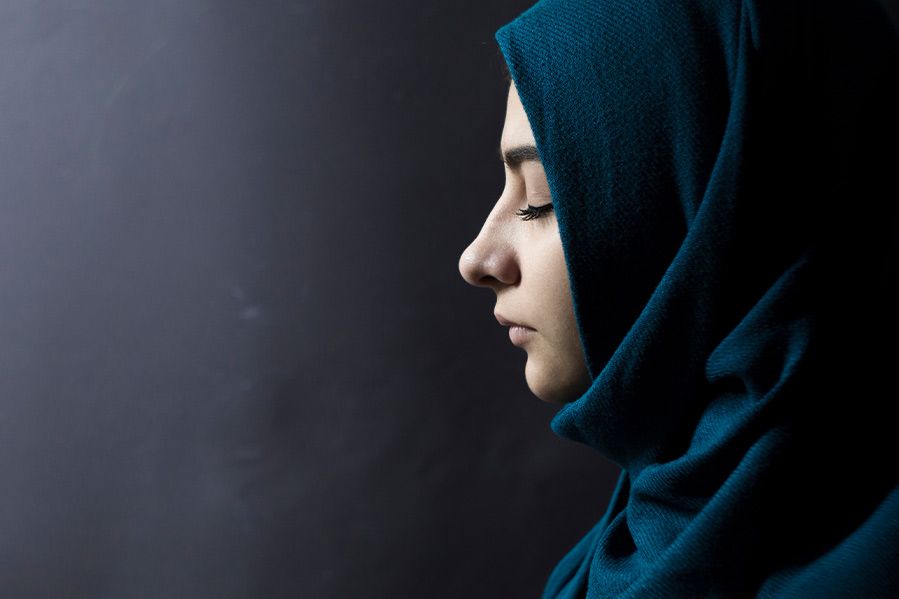 In a change two years in the making, the New York Police Department will no longer require Muslim women who wear a hijab remove it when their mugshot is taken. The policy's about-face, the result of a pair of lawsuits filed by four Muslim women, will apply to all types of religious headwear.
For religious freedom groups, the announcement was long overdo. They've argued for years that the government shouldn't be allowed to force people to violate sacred tenets of their religion, like removing a headscarf which is required to be worn in public. 
Police departments and other authorities have insisted that the issue isn't about religion at all – that it's simply not possible to get an accurate mugshot when someone's face or head is covered. 
What Critics Say
The hijab is a headscarf worn by many Muslim women when outside their home and around men who aren't immediate family. It typically covers the head and upper shoulders, and is traditionally worn as a symbol of modesty. Many (but not all) Muslims believe the wearing of a hijab is explicitly required by the Quran.
One of the legal complaints, filed in March of 2018, details the arrest of Jamilla Clark, who was threatened with prosecution if she did not remove her hijab for her mugshot. It paints a portrait of police indifference, including NYPD officers allegedly mocking her faith as she wept and begged to put her hijab back on.
"Humiliated, distraught, and panicked," was how another woman who brought a suit said she felt when the NYPD demanded she remove her hijab for her mugshot. She described getting her photo taken without her hijab – in a room full of men – as a deep humiliation and a clear violation of her religious beliefs. 
Sensitivity Training
Now, all that will change. The NYPD's new policy allows officers to briefly remove hijabs and other religious headwear to search for weapons or contraband, but that search will now be conducted in a private room with an officer of the same sex. Unless the arrestee has an identifying characteristic like a unique hair color or a scar that would otherwise be covered by the hijab, they can now wear that garment during mugshots and bookings.
If a photo without the hijab is required, it can be done in a private area.
And this change isn't strictly for hijabs. The new policy applies to yarmulkes, turbans, and all other religious headwear. Basically, the NYPD will make a greater effort to be more sensitive to religious needs. 
If anything, the NYPD is just now getting on board with policies that are already in place elsewhere across the country. Hijabs are allowed in passport photos, for example, and most states allow for religious headwear to be worn in driver's license photos.
A Win-Win
For what it's worth, both the NYPD and the plaintiffs in the case agree: this is a good change. Patricia Miller, chief of the Special Federal Litigation Division of the NYC Law Department, told CNN that the change "carefully balances the department's respect for firmly held religious beliefs with the legitimate law enforcement need to take arrest photos, and should set an example for other police departments in the country."
And Andrew Wilson, one of the attorneys representing Jamilla Clark said that the new policy "respects [religious concerns] to the maximum extent possible while at the same time ensuring that the core concerns that the city had are met." He compared forcing a Muslim woman to remove her hijab to forcing a secular person to remove their pants. 
What is your reaction to the change?