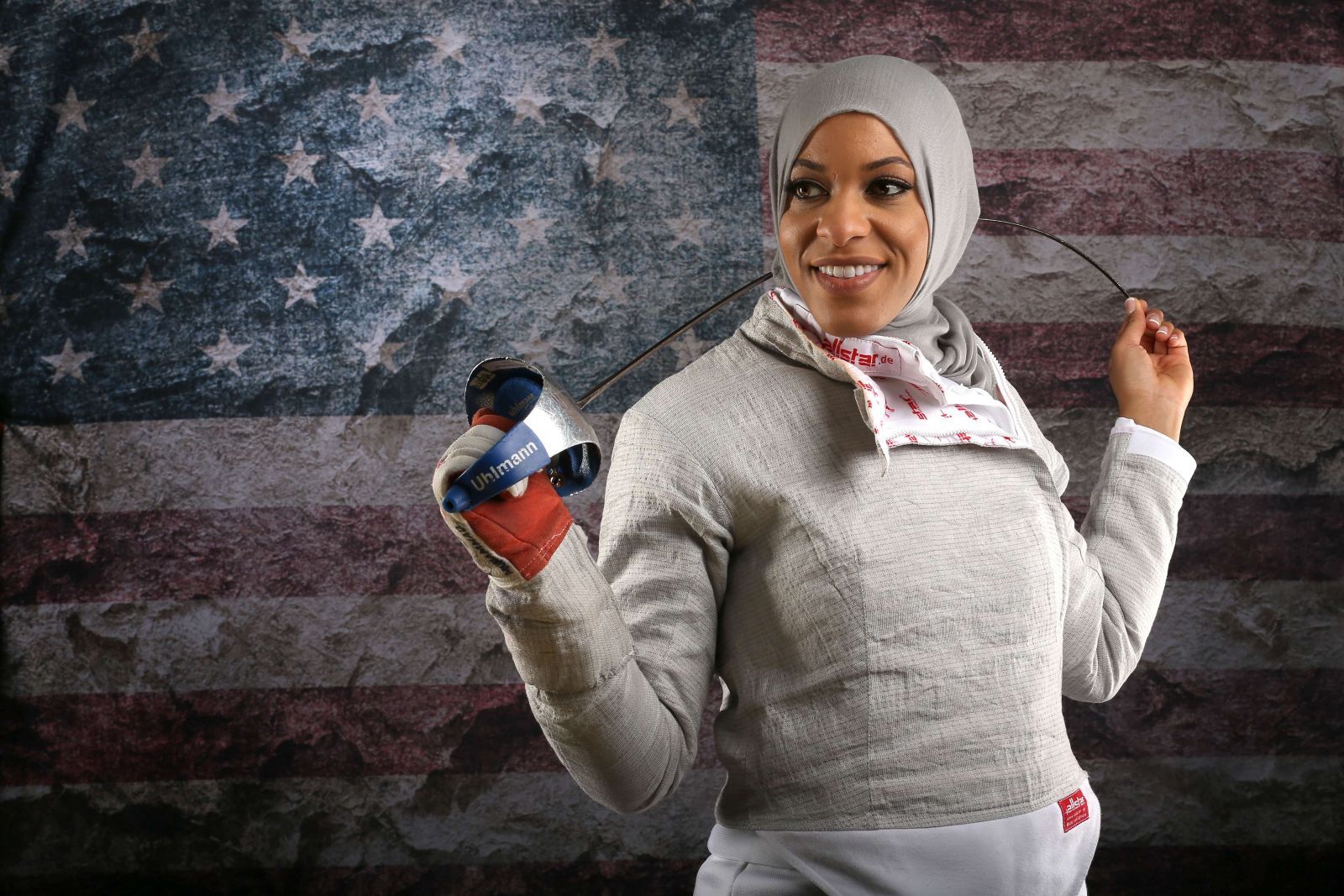 ---
Athletes from around the world gathered in Rio di Janeiro, Brazil for the 2016 Olympic Summer Games. Most had trained for years, overcoming obstacles in their struggles to finally set foot in Maracanã, the primary stadium and home of the opening ceremonies. Among them was a black Muslim competitor, Ibtihaj Muhammad. The female American fencer's unique path led her to make history for team USA.
Muhammad adheres to the Islamic faith's teachings on modesty. She always covers her whole body while in public, including wearing a head scarf called a hijab. No previous American athlete has competed while wearing this traditional garb.
The 30 year old New Jersey native was excited to be making history. She said of the occasion, "I feel like this is a great moment for Team USA to be even more diverse than we have in the past and I'm just looking forward to representing myself, my community, and my country."
Finding Her Sport
Muhammad had been interested in sports from a very early age. Growing up, she ran track for a while, played volleyball, and participated in several other sports. The experiences were awkward for her; she was the only girl with her arms, legs, and head covered during competition. She wasn't uncomfortable with the clothing itself, she was used to that, but the way her peers would look at her caused her to abandon these early hobbies.
"I would get stares. My skin color, my religion, made other people uncomfortable" Even today, it is not a common sight to see a woman on the playing field with only her hands and face visible. In her youth, the looks she received were more from a lack of exposure to Muslim customs, or the religion of Islam in general. After September 11, 2001, the looks became more about fear and anger.
"It's a tough political environment we're in right now. Muslims are under the microscope," said Muhammad. She expressed concern as to whether or not she would even be allowed to board her flight to go compete, or at least without being hassled.
Double Standard
Many Americans see women in hijabs and have an immediate negative reaction. Many consider it misogynistic to require women to be covered from head to toe in the name of their faith. Others view the hijab as a bulls-eye at which to aim their hatred. A young girl posted on social media that her mother was egged while walking home because some young boys apparently saw the woman's coverings as an invitation to humiliate her.
Some Muslim women tell stories of strangers yelling at them that "this is America! Don't dress like that!" or that sometimes non-Muslim women will approach them and talk to them about how the hijab is an offense to feminism.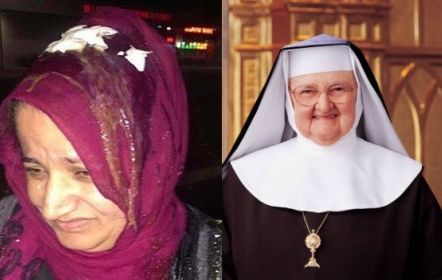 Meanwhile, Catholic nuns have walked American streets for decades without people batting an eyelash. Many even give them a respected place in the community. It's odd that the reactions from the general public are so different considering the situations are actually quite similar.
Both Catholicism and Islam have inflicted "righteous" violence on other groups, even recently. Both a nun and a traditional Muslim woman conceal almost their entire bodies, yet only one woman pictured has eggs smashed and dripping down her head just for practicing her religion.
This sort of discrimination is what compelled Ibtihaj Muhammad to find a sport where people couldn't give her those confused or dirty looks. She picked fencing because all participants wear full body suits and protective masks. Becoming a fencer made it possible for people to see her skill as a sportsman and not view her as just a Muslim.
She really made the best of a bad situation. She should never have had to give up so many hobbies just to avoid feeling ostracized, but in the end she found a sport she felt comfortable competing in, and became one of the best in the world at it.
Muslim Representing the USA
As you might expect, Muhammad has received mixed reactions. Presidential candidate Hillary Clinton tweeted a congratulatory message to her. The Gateway Pundit, however, put out an article titled "Anti-American US Muslim Fencer Eliminated in Olympic Fencing Competition". It highlighted her second-round loss and took great liberties (i.e., lied) by saying she hates America because of comments she made regarding Donald Trump's stoking of Islamophobia.
It's interesting that you never see this kind of controversy when an American athlete wears a crucifix or prays before competing. Some people reacted to Muhammad with cries of "she doesn't represent me or this country!" There are roughly 3.3 million Muslims living in America, so surely they do represent this country, if a smaller part of it than other religions. The fact that nobody seems to care when a Christian or Atheist expresses his faith on the world stage strikes some as a prejudiced double standard.
Muhammad is experiencing again what she hoped to avoid by joining fencing in the first place: people seeing only her faith. But this time, she has the bravery, experience, and something nobody can take away: a place she earned among the world's best athletes.