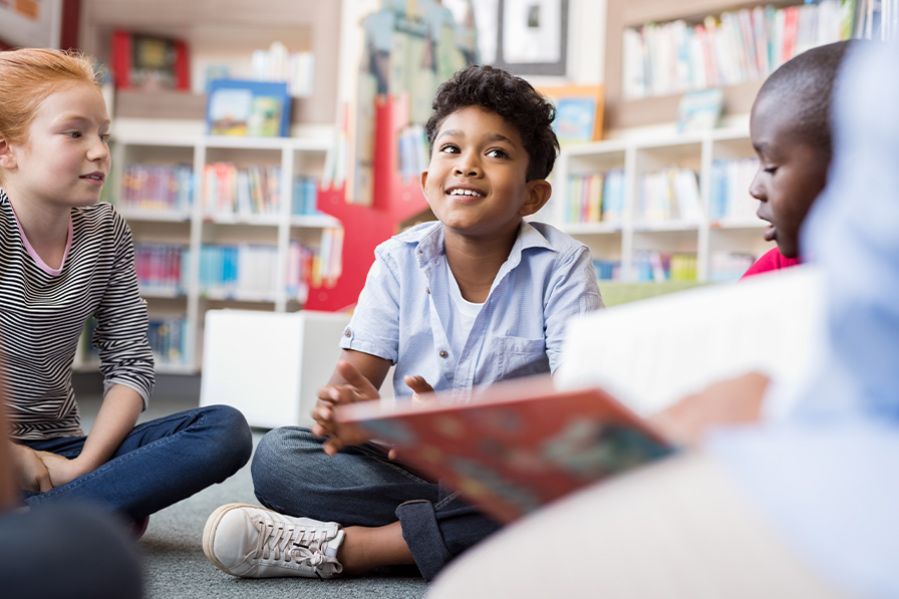 A library in Massachusetts recently hosted a "Pastor Story Hour" – a not-so-subtle response to the popular and controversial "Drag Queen Story Hours" that have swept the country. 
The Chelmsford Public Library initially canceled Pastor Kendall Lankford's reservation of a meeting room to teach library goers about Jesus Christ. The library argued that hosting a Pastor Story Hour would violate their policies, and only relented when Pastor Lankford sought legal counsel and had his attorneys send a letter to library administration.
The reservation was reinstated the next day.
Pastor Lankford explained that he was directly inspired by the "Drag Queen Story Hour" trend in which drag queens read stories to children. Lankford wanted to host his own event as a pastor to draw comparisons to them.
"Drag Queen Story Hour" has been a nationwide flashpoint, with many events drawing large groups of protesters who believe that the incidents are inappropriate or sinful.
Now, the shoe is on the other foot. Is a "Pastor Story Hour" appropriate for public libraries to host?
Pastor Story Hour
In their reinstatement of the event, the library made sure to let everyone know that just because they were hosting the event, doesn't mean they explicitly endorse it.
After receiving advice from legal counsel, the meeting room reservation for a "Pastor Story Hour" has been reinstated," they wrote on their Facebook page. "The Library does not support or endorse this event and is not a sponsor or co-sponsor." 
It's been heavily speculated that the original cancelation was because of controversial comments made by Pastor Lankford about the LGBTQ community, which the library deemed unsuitable with their own values of inclusivity and acceptance. 
In online posts preceding the event, he said that "Drag Queen Story Hour" was an "abominable" attempt to "pervert our children."
God Comes to the Library
To Pastor Lankford, hosting the event was nothing less than his duty as a Christian.
"The time has come for us to decide who will influence our children and shape the world around us," he opined to a conservative media outlet. "Will it be a group of rabid activists denying basic things like sex and gender, cheered on by a gaggle of middle-aged perverts twerking in sequined dresses in public libraries? Or, will pastors and men and women across this country stand up and combat the lies with the truth of the Word of God?"
The library ultimately walked back the cancelation and issued an apology to Lankford. "We aim to make our decisions in a way that honors all of these principles and rights, and in our attempt to do so, we initially and unintentionally erred," they wrote in a statement. "I sincerely apologize for the damage and hurt this has caused. We are unequivocally committed to providing this space for Pastor Lankford to hold his event as scheduled."
During the event itself, Pastor Lankford reportedly read the books "God Made Boys and Girls" and "Jesus and My Gender" to an audience of roughly 50 children and parents.
As expected, the incident consumed the small town of Chelmsford, and not everyone agrees with the outcome.
Not on the Same Page
Numerous protesters showed up to express their disapproval. One resident described Lankford's prior posts online about the LGBTQ community as "full of hatred and bigotry." 
"I have a lot of friends and relatives and friends with kids who are transgender and gay, and this is painful," she explained. "I think it's important for them to know that they are not alone, that this is the minority viewpoint and it will continue to be because it is not right."
Comments on the library's Facebook page are similarly heated. Allowing the pastor to spread his message at the local library was "blatant discrimination, homophobia, bigotry, transphobia," per one commenter. And one even called the library out for what she perceives as hypocrisy. "You've always proudly displayed a 'Hate has no home here' sign. Will that be taken down during this event? Sure doesn't seem to apply," she wrote.
Although the library made sure to state that they do not endorse the message, Pastor Lankford's already indicated his desire to host another "Pastor Story Hour" at the Chelmsford Public Library in the near future - Meaning that the library likely won't be able to turn the page on this controversy any time soon.
What do you think? Was the library right to let "Pastor Story Hour" to take place? And when it comes to promoting a Christian worldview vs. promoting anti-LGBTQ bigotry, where is the line?