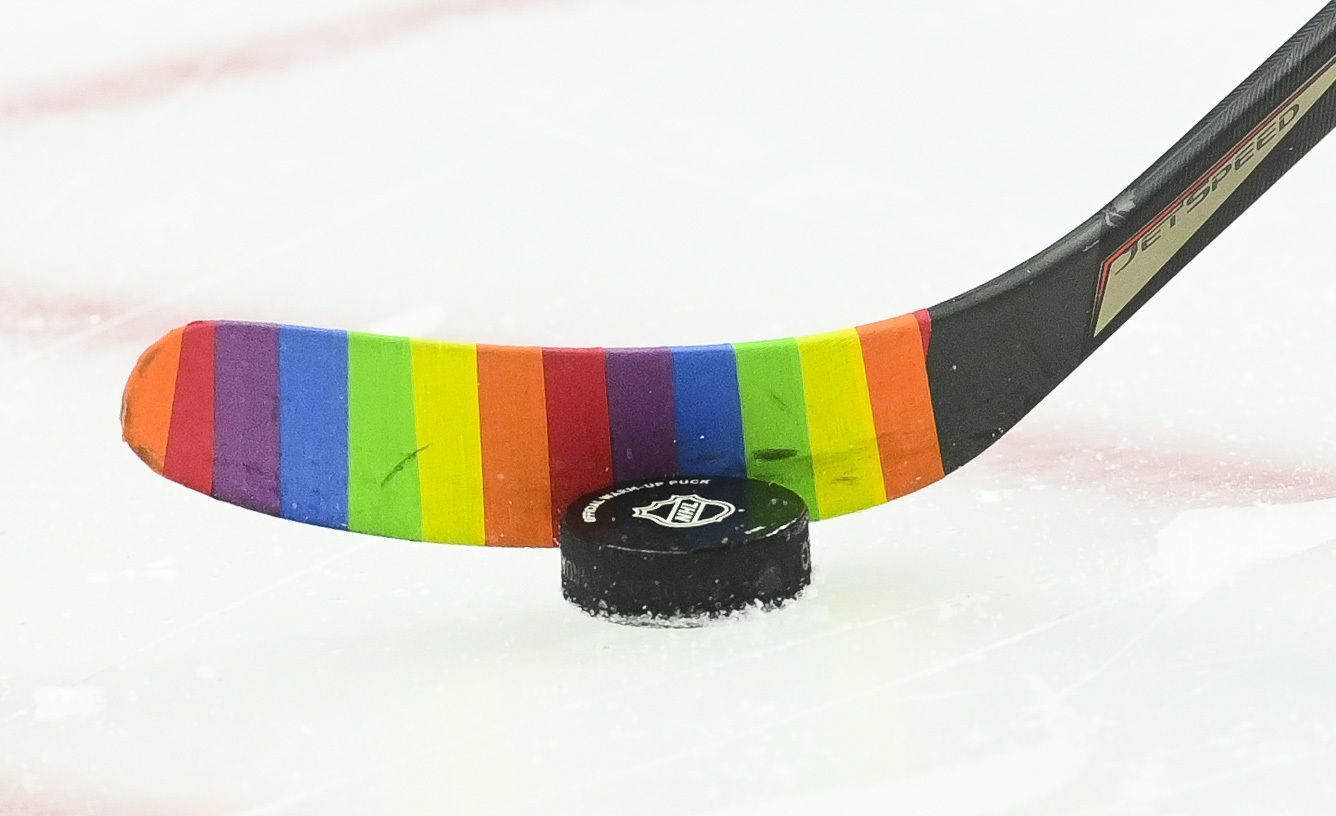 ---
An NHL player is facing backlash for refusing to participate in his team's Pride Night, held to support the LGBTQ community.
Citing his Russian Orthodox faith, Philadelphia Flyers defenseman Ivan Provorov declined to wear a Pride-themed jersey or use a stick wrapped in rainbow Pride tape during pregame warmups.
Provorov did go on to play in the game, but faced intense criticism online for his decision to boycott the Pride event. Some are even calling for him to be suspended over the incident.
Not Feeling the Rainbow
Although some noticed Provorov's absence during pregame warmups, it wasn't until the postgame interview that things started heating up. Reporters asked Provorov why he hadn't been present and here's what he had to say:
The Flyers head coach John Tortorella defended his player, saying that was simply "being true to himself and his religion." Responded to calls for a suspension of some sort, Tortorella added that it would be "unfair" to bench Provorov for his beliefs.
Critics Cry Foul
Almost immediately after the game, however, users on social media lambasted Provorov for his refusal to participate. Many described it as "homophobic" and "ignorant."
Some argued that it was hypocritical to claim to "respect everyone" and then boycott Pride Night.
Still others insisted that Provorov shouldn't have been allowed to play in the game:
Face-Off Over Inclusivity
This incident is only the latest in a series of issues surrounding LGBTQ causes in the NHL. These clashes have pitted the progressive views of the NHL league office against the more conservative views of its players and fans.
The NHL recently hosted a hockey tournament exclusively for transgender and nonbinary players, prompting backlash from some hockey fans. In response, the league made its stance clear:
The NHL has also faced allegations of hiring discrimination after it held a job fair event in Florida that appeared to discourage white people from attending.
"Participants must be 18 years of age or older, based in the U.S., and identify as female, Black, Asian/Pacific Islander, Hispanic/Latino, Indigenous, LGBTQIA+, and/or a person with a disability. Veterans are also welcome and encouraged to attend," the event's description read. The event page was later amended to clarify that anyone could attend.
What do you make of all this? Should religious employees be allowed to skip company-sponsored Pride events?
How will the NHL balance its progressive values with a fanbase that may not be open to those same views?