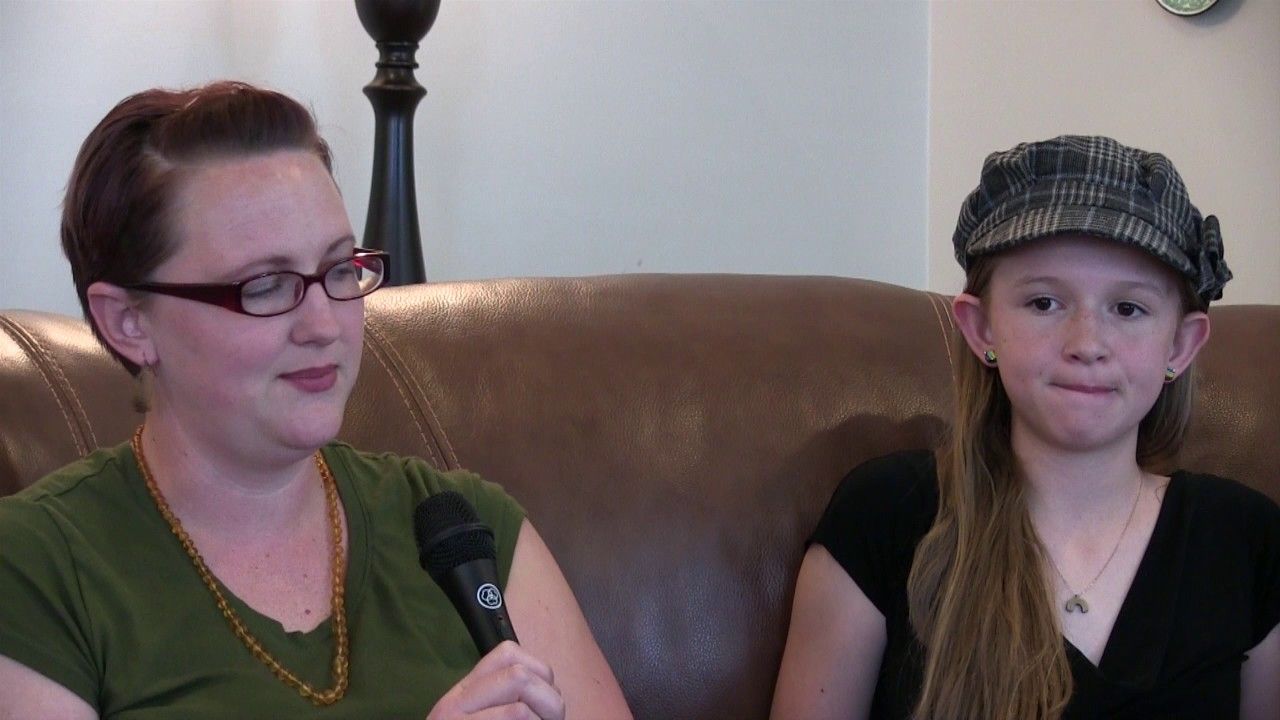 ---
A 12-year-old girl named Savannah took the stage in front of her entire Mormon church congregation during what's known as a "Fast and Testimony Meeting". Savannah stepped up to the microphone and proceeded to deliver a heartfelt speech revealing that she is gay.
Her testimony, which had been carefully prepared, offered a message of tolerance, love and acceptance -- that is, until her mic was shut off and she was asked by church officials to sit down. Unbeknownst to them, the whole thing was caught on camera. Watch the full video below:
Immediate Reactions
Only a few sentences away from finishing her speech, Savannah became visibly confused as her mic went dead. After telling Savannah to sit down, a senior church member went to the lectern and tried to smooth things over.
However, the message was clear: the church disapproved of Savannah's testimony and decided to censor her.
Fortunately, Savannah's mother was there to comfort the distressed 12-year-old: "She came off crying to me. We both walked out to the hall, and I held her face in my hands and told her over and over that she is perfect and good. That there is nothing wrong with who she is, that she is brave and beautiful."
How It All Began
In many ways, Savannah is a typical teenage girl. She loves drawing and art, and plans to become a Disney animator when she grows up. As it turns out, she also happens to be gay.
About a year ago Savannah came out to her parents, who were immediately supportive. Relieved to get past this first hurdle, Savannah then began the long journey of coming out to her extended family. But she didn't stop there. Confident in her new identity, Savannah decided to take things a step further.
"I had a feeling I should come out to the church," Savannah said shyly. "I came out to all of my family and I just wanted to do something more."
A Brave Moment
Initially, Savannah's parents were a bit taken aback by her desire to come out in front of the entire Mormon congregation. They were hesitant to give their approval, knowing that the message may not be well received. However, seeing how serious their daughter was, they eventually gave consent.
Reflecting on the whole ordeal, Savannah's mother offered some thoughts:
"I'm proud of her, even now, she doesn't want any of this to be about her, she wants it to be about protecting other LGBT kids She wants her story told so that this doesn't happen to other kids."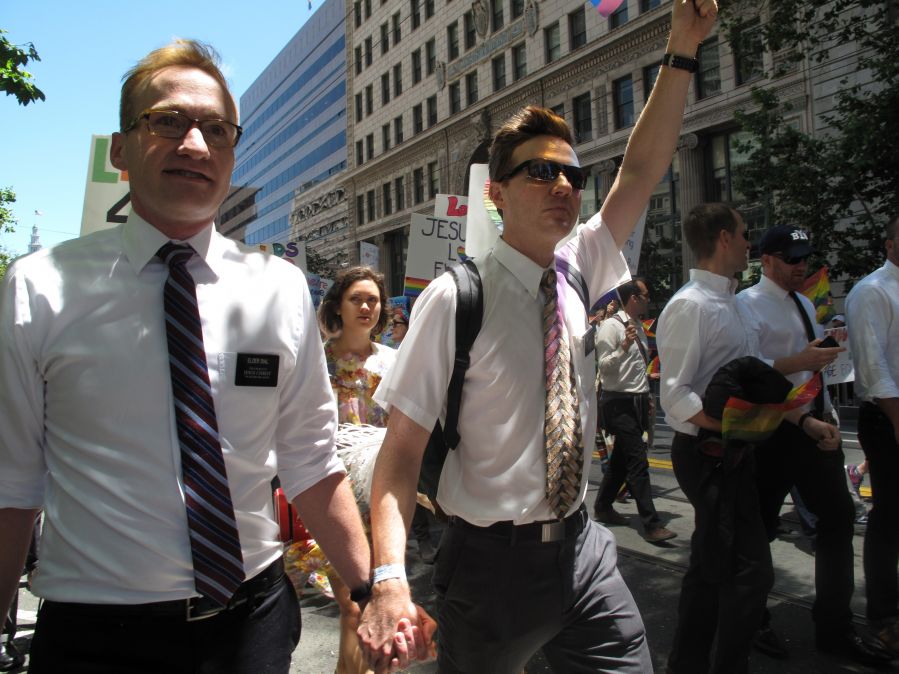 ---
An Ongoing Struggle: Being Mormon and Gay
Revealing the true nature of your sexuality can be a difficult experience for any person. But as a Mormon, coming out can be exceptionally uncomfortable. For decades, the Church of Latter Day Saints took a strong stance against homosexuality, claiming that it was an affront to God.
While the church has softened its views in recent years, it's clear that a rift continues to exist within the Mormon community. Church officials might claim to be accepting of gay people, but Savannah's story indicates that this message of acceptance has yet to fully take root.
Too Young?
The intentions behind Savannah's testimony appear to have been selfless and genuine. She wasn't trying to cause drama, create a scene, or become the center of attention; she simply wanted to share a message of acceptance.
However, some people have raised concerns about Savannah's age. At 12-years-old, is she really qualified to declare her sexual orientation? Is it possible, critics ask, that she's just a confused pre-teen?