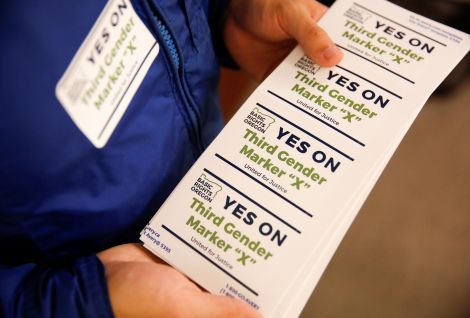 After years of political pressure, Oregon will break new ground by becoming the first state in the U.S. to officially recognize a third gender: "X". Thanks to a decision from the state's transportation department, residents will now be given the choice to identify as a non-binary gender on driver's licenses and official government IDs. As soon as next month, "X" will appear as a new option alongside the traditional "M" or "F" choices.
Small Changes, Huge Strides
While on the surface it might not seem like a major policy shift (it's just a letter, after all), the passing of this new law carries tremendous significance for the LGBT community and all those advocating for a more progressive approach to gender.
"This change in ID is a huge piece of validation for me," explains J. Gibbons, a 26-year-old, non-binary, transgender Portland resident who uses gender-neutral "they" pronouns. "The state of Oregon sees me for who I am. I don't even think 'excitement' can capture all of my emotions about this change."
Beyond signifying acceptance from broader society, many in the LGBT community say they also feel empowered and safer as a direct result of the policy change.
"ID cards are something we show at banks, to new bosses, to police, to bartenders," explains Danno Mannino, a gender fluid Oregonian. "And every time I have to pull it out of my wallet, my heart sinks that my true name and gender are not acknowledged on it yet. ... The smallest of interactions, as they build and build, weigh heavy on the hearts of our community. We are hurting and are asking to be considered."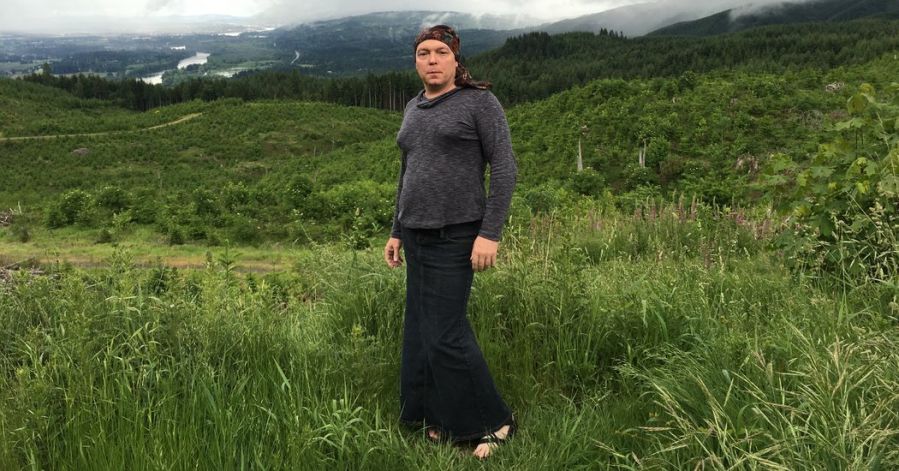 ---
The Courtroom: A Catalyst for Change
As with countless other changes in the law, the decision to add a third gender option stemmed directly from a previous ruling by an Oregon judge. After taking their case to court, Army veteran Jamie Shupe was given permission from the judge to legally identify as non-binary. Shupe's argument was a simple one:
"After serving honorably and having earned the Army achievement medal eight times, the Army commendation medal four times, and the meritorious service medal twice in my service to this nation, I think I deserve the right to properly classify my identity here on the homeland."
The judge agreed, paving the way for a policy change.
The Decision
Prior the change, a public hearing was held on the issue. During the meeting, person after person got up to testify for the change. Most struggled to fight back their tears as they related their struggles to the courtroom. The common theme: it's the little things, day to day, that weigh on people that don't fit existing gender constructs.
One particular story involved an embarrassing situation at the airport. The non-binary person explained how they had to pass through a body scanner at airport security, and the TSA officer wasn't sure whether to push the blue button (indicating a male passenger) or the pink one (for female passengers).
Compelled by the testimony of people affected, the transportation commission voted in favor of the change.
But What About Biology?
As it turns out, not everyone is on board with redefining gender as a fluid concept. In the wake of the recent change, online debate heated up fast. By far the most common argument against adding a non-binary gender category is rooted in biology. It's a black and white issue, opponents insist. Either you have male chromosomes or female chromosomes. This argument seems to resonate with a lot of people when we posted about this story on our Facebook page, here was the top comment:
"There's only male, female, and a mutation/abnormality called hermaphrodite. Period. This is basic biology 101. Everyone who says differently needs to go back to high school biology class."
Is There Room for A Third Gender?
With strong feelings on both sides, the issue is far from settled. On the one hand, it's clear that many people reject the very concept of gender fluidity, convinced it's the latest indication of a breakdown in societal norms and values. On the other, you have individuals offering personal testimony to demonstrate how this non-acceptance negatively affects them on a daily basis.
Where do you stand? Should people be allowed to identify as "X"?