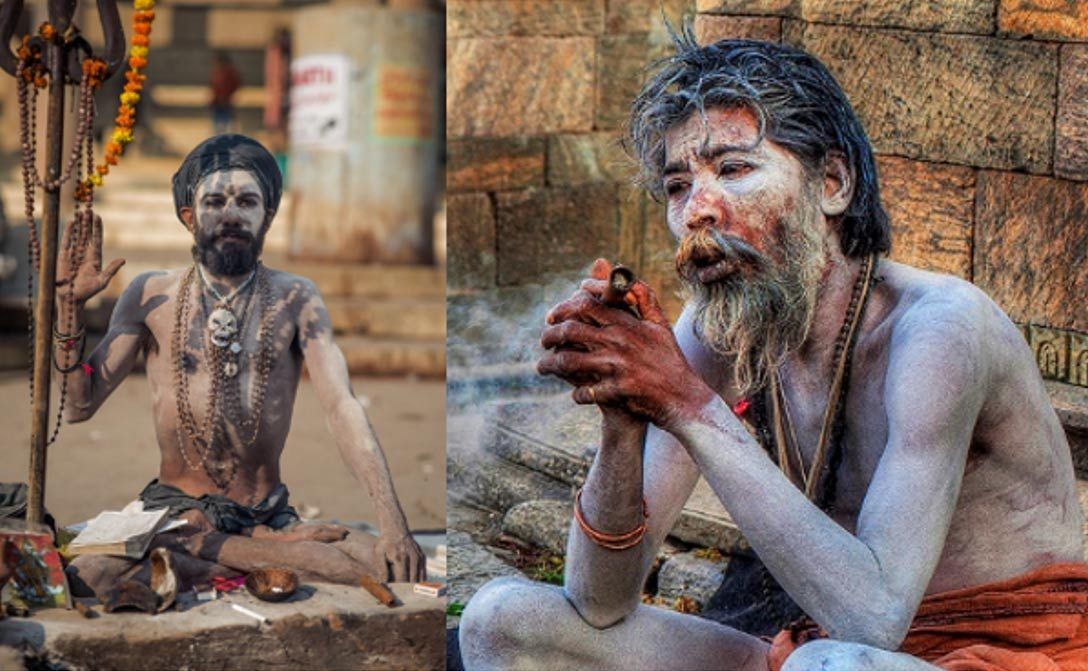 CNN recently sent a religious correspondent into northern India to learn about the Aghor religion, a unique sect of Hinduism notorious for its extreme ritualistic practices, such as eating human flesh. What the reporter found was exactly that and more.
A camera crew that followed along to document the trip captured the various Aghor rituals up close. The reporter was first asked to smear cremated human ashes on his face. He drank from a human skull full of alcohol that was passed around. Finally, he joined the locals in eating human brains that had been cooked over the fire.
Up until then, the meeting had been fairly friendly. But then things turned sour. Annoyed by the reporter's prying, one of the cannibals proceeded to threaten him: "I will cut off your head if you keep talking so much." Turning to his camera crew, the reporter said nervously, "I feel like this may have been a mistake."
To make matters worse, the Aghori man then began to eat his own feces and hurl it at the CNN crew. Not your typical way to end an interview, but it was effective.
Sounds crazy, right? So who are the Aghori people?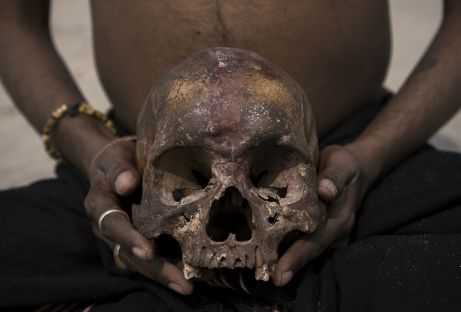 Method to the Madness
In the Sanskrit language, Aghor translates to "something very frightening". While this certainly rings true, there is more to the story; Aghor religious beliefs are highly complex and help explain the strange behavior. The Aghor believe that modern Hinduism serves to protect the unfair caste system that has governed life in India for centuries. Rather than a steadfast commitment to beliefs, "mainstream" Hindus follow cultivated social norms that only perpetuate unjust division in society.
Central to the Aghor belief is a quintessential quest for the truth -- proudly casting away the trappings of social propriety, sectarian labels and the world of appearances.
Eating human flesh and excrement are merely extensions of this idea -- that at times one must venture into the extreme, unafraid of both casting away and being cast away by society, in order to be true to the deities and religious teachings.
**Going Against the Grain
**
While many sects of Hinduism have trended toward more conservative and traditional beliefs, the Aghor have moved in the opposite direction. India no longer has laws that enforce the caste system, but something so deeply ingrained is not easily destroyed. In reality, its impact on society endures.
In direct contrast with such divisions, the Aghor believe that the gods created everything to be beautiful. This means that everyone deserves the utmost respect and reverence as perfect creations of their deities. In line with this thinking, they oppose all forms of discrimination.
The Aghori people refuse to conform to standards of normalcy as a form of protest.
Where Can I Sign Up?
Joining the ranks of the Aghor is no small undertaking. Each of the religion's practitioners receive a minimum of 12 years of 1-on-1 training with a guru.
Perhaps unsurprisingly, most who travel down the path to becoming an Aghor do not make it past a few months of training. Can you blame them? Of all the religious trials on earth, spending 12 years eating human flesh has got to be up there.