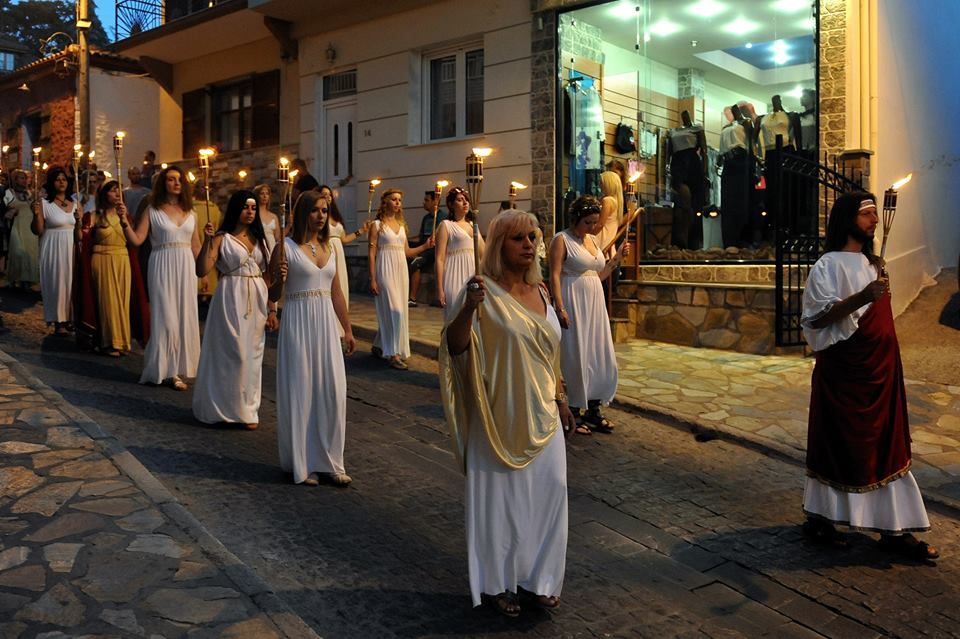 ---
Some of you may be familiar with the ancient Greek religion, a polytheistic faith which involves the worship of many different gods and goddesses. These figures also feature prominently in much of Greek mythology, a famous set of stories and teachings from ancient Greece. Unlike with other religions, Greek mythology tells stories about the gods' lives that focus on both their strengths and their flaws. For example, Zeus was the king of all of the gods, and he had regular affairs with other women, resulting in many children who themselves became gods and goddesses. As the story goes, Zeus's wife would retaliate by putting curses on the women her husband had slept with, as well as the children who were born as a result.
Gone, but Not Forgotten
Despite the longevity of Greek mythology, the ancient religion itself all but died off over time or so we thought. These days, it appears to be making a comeback. The religion has recently experienced a revival under the contemporary movement known as Hellenism. Although its number of followers remains relatively small, this practice of worshiping the ancient Greek gods is reportedly growing in popularity, especially among Greece's young people.
Back to Their Roots
These followers are going back to their ancestral roots by taking up worship of the ancient gods. For hundreds of years, the Greek Orthodox Church has dominated Greece's religious landscape. In that sense, the rise of Hellenism appears to be a counter-culture response to traditional Christian religious practices, emerging in the public eye sometime during the 1990s. Modern followers hold ceremonies, reenact ancient Greek religious practices, and have even built churches. Several churches have been established specifically to worship certain gods.
Prometheia Festival
The Prometheia Festival has been a popular tradition within Hellenism since its revival.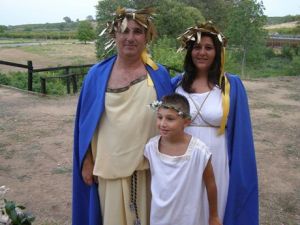 The festival typically takes place over four days, and focuses on highlighting the old traditions. It is meant to be a chance for all of those who believe in the ancient Greek religion to come together and celebrate the spirit of the gods. There are many events during the four-day span, including:
Promethean drama productions

Reenactments of historic ceremonies and events

Marriage ceremonies and cleansings
The festival promotes the notion that although Hellenism has become more popular recently, the practice never fully died out in the first place. Some critics are skeptical about this claim, but there is little evidence available to prove either side right.
Relationship with Christians
Perhaps unsurprisingly, the Hellenism movement has developed a testy relationship with the Greek Orthodox Church. In fact, recent reports indicate that several Christian churches in Greece have been attacked and vandalized by Hellenism followers. In one particularly unpleasant case, perpetrators targeted the Church of Zoodochou Pigis, breaking into the building and smearing feces over numerous statues inside. Messages written on the walls in charcoal included several anti-Christian comments, as well as a calling-card statement that read: "This one's courtesy of Zeus."
As evidenced by this strange act of vandalism, some worshipers of the ancient gods do not look favorably upon Christianity. Many view it as religion that violently usurped the rightful Greek religion practiced by their ancestors thousands of years ago. Looking back at history, they may have a point. The Romans conquered Greece in 146 BC. After the Roman Emperor Constantine converted to Christianity, it began to slowly take hold in Greece, eventually becoming the official religion in the year 380 AD. However, it's worth noting that Christianity was growing in popularity all over the world at this time, and would likely have taken hold in Greece anyway.
What do you think? Is the ancient Greek religious revival just a trend, or are the followers of Zeus here to stay?