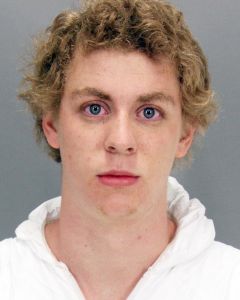 ---
By now, everyone has likely heard the story of Brock Turner, the Stanford swimmer who was convicted of rape. The case sparked outrage after he received just a six-month sentence despite facing up to fourteen years in prison on three counts of felony sexual assault. Many people feel that the punishment was too light for such a serious crime. So why the short sentence? Some believe it's due to Turner's background he was a successful white athlete from an affluent family, attending an elite university, with an experienced lawyer behind him. His image was further tainted by the fact that he refused to accept responsibility for his actions. This decision reinforced the notion that Turner was yet another privileged kid getting off easy.
After the trial, his father made a controversial Facebook post which drew strong criticism. In it, Mr. Turner lamented that his son is no longer happy and carefree, and insisted the punishment is "a steep price to pay for 20 minutes of action out of his 20 plus years of life." This skewed logic raised a lot of eyebrows and caused some to wonder whether Brock Turner's upbringing could have contributed to his deplorable actions.
"Affluenza" Teen
Another sinister example of entitled children is the infamous "affluenza" teen, Ethan Couch. On a summer night back in 2013, he was driving drunk in North Texas when he crashed his father's car and killed four people. Couch was arrested and convicted, but gained national attention when he received a heavily reduced sentence. His lawyers successfully argued that he suffered from "affluenza", which was sold to the judge as a psychological condition that affects young wealthy people. Essentially, the argument put forward was that Couch's parents raised him poorly and thus he didn't know any better. While a highly dubious legal defense, it did become obvious that the family had severe problems which may have contributed to Couch's reckless actions.
The Parents' Fault?
In both of these cases, the parents appeared out of touch with reality. Instead of coming to terms with the seriousness of the crimes committed, both sets of parents made excuses and tried to argue for lighter sentences. The fact that they were unable to comprehend the consequences of their sons' actions is indicative of underlying issues. Obviously parents cannot be blamed every time a child makes a mistake, but they must take responsibility for failing to teach them basic concepts such as right and wrong. Some people have cited a lack of discipline as the reason why Turner, Couch, and other privileged kids like them end up imbued with such entitlement and distorted senses of morality.
Lack of Discipline
Let's not mistake this fact: individuals must be held responsible for their own actions regardless of how they were raised. Still, the nature of discipline has undoubtedly changed over the last couple of generations, and it seems to have led to a sense of entitlement with today's youth. They expect to be treated a certain way, and believe themselves to be infallible. Just a couple of generations ago, children were raised to treat their elders with respect. "Yes sir" and "no sir" were common ways to address adults, spanking was a typical form of discipline, and most kids had a list of chores they needed to do every day.
Never Told "No"
However, parenting practices have evolved. These days they tend to focus on ideals of compassion, patience and understanding. Some would argue they do so to a fault. Parents are told by experts that they must avoid telling their children "no", and instead of using old-school discipline, to simply redirect their children's attention when they engage in improper behavior. This new-age form of parenting includes:
Referring to consequences as discipline instead of punishment

Not spanking or using any form of physical discipline

Never yelling or speaking negatively to children
While this philosophy does resonate with a lot of parents, some worry that it can instill children with a false sense of entitlement.
Takeaways
Since kids are rarely told "no", they expect to always get their way. This trend is characterized by an "I want it, and I want it now" attitude which seems to be more prevalent than in generations past. Still, this is only one aspect of the issue. After all, disrespectful kids can't cause that much trouble. The larger consequence is long term when children carry this attitude of privilege with them into adulthood. A cynic would argue today's parenting tactics are producing a future generation corrupted by entitlement. Do you agree? Are we dealing with an epidemic of entitled children? If so, what should be done about it?