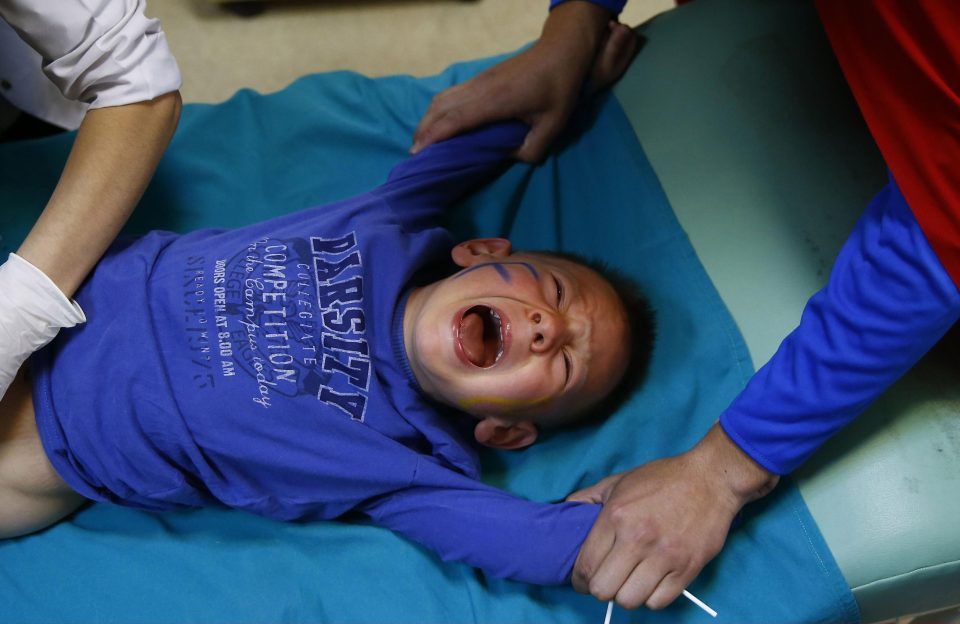 ---
To snip or not to snip...
That is the question being debated in Iceland after a group of politicians proposed a law that would effectively ban all non-medical circumcisions in the Nordic country. Violators would face jail sentences of up to six years for "removing any part of a child's sexual organ."
The proposed ban has earned a frosty reception from the nation's Jewish and Muslim minorities, who insist the controversial proposal violates their religious freedoms by essentially criminalizing an ancient tradition that is central to their faith.
Members of the Nordic Jewish Community even went as far as claiming that if passed, the law would essentially prevent the country's tiny Jewish population from growing. "Iceland does not have an organized Jewish Community today. Banning [circumcision] will be an effective deterrent and will guarantee that no Jewish community will be established," they wrote in a statement. "Iceland would be the only country to ban one of the most central, if not the most central rite in the Jewish tradition in modern times."
History of Circumcision
Jews trace the tradition back to the book of Genesis, when God commanded Abraham to circumcise his own son (and every male after him) on the eighth day after birth as a sign of man's covenant with Him. By contrast, Islamic scholars have debated whether or not the practice is mandated in the Koran. Despite some disagreement on the issue, most Muslim boys do undergo circumcision, typically later in childhood (from ages 7-10). Certain Christians follow the tradition as well.
Why It's Dangerous
Critics of circumcision argue that not only are children unable to properly consent to the invasive medical procedure, but it can be potentially dangerous, too. A 2010 study estimates that more than 100 baby boys die in the U.S. alone each year from complications related to circumcision. If those are the U.S. numbers, it's unsettling to think about the rate of potential complications in less-developed countries.

So, despite the religious outrage, Icelandic politicians argue that the proposed bill must move forward. In their eyes, it's no different than a 2005 law banning female genital mutilation. Both are necessary to protect children's bodies from unwanted modification and to keep them safe, they insist.
"Everyone has the right to believe in what they want," explained MP Silja Dögg Gunnarsdóttir, who introduced the bill. "But the rights of children come above the right to believe."
Interestingly, Iceland would not be the first European country to ban circumcision. Germany passed a similar ban in 2012 after a four-year-old Muslim boywas hospitalized when his circumcision went terribly wrong. However, the law sparked similar religious backlash and was eventually reversed.
Religious Freedom vs. Public Safety
So, which side is right?
It's a complex situation. On the one hand, you have the practitioners of an age-old religious tradition unwilling to relinquish a central tenet of their faith. On the other, you have government officials seeking to protect the well-being of children in society.
One common criticism of organized religion is that it often involves parents 'choosing' what's best for their children. Do eight-day-old babies really have a say in whether or not they should be circumcised, any more than Christian babies have a right to choose whether or not they are baptized?
Where do religious freedoms end and the rights of children begin?