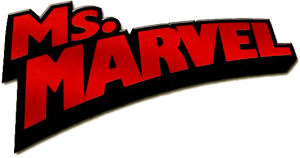 Diversity is not a new concept in the comic book industry. There are characters who are female, non-white, and even LGBT. Characters who represent a combination of these identities are still uncommon, though. This is about to change, however, as Marvel Comics introduces a female Muslim superhero. For the Universal Life Church, this is a great way to increase interfaith understanding through popular culture.
Not Your Parent's Crime-fighter
Kamala Khan, as she is known, has little in common with the vast majority of her superhero forbears. While she offers something new, she is also surprisingly familiar. She is a 16-year-old Pakistani-American Muslim girl living with her conservative parents and brother in a New Jersey suburb, and she suffers from the same family issues, teenage angst, and feelings of being an outsider as tens of thousands of other teenage girls. The one thing that makes her stand out is her special ability: she can lengthen her arms and legs and change the shape of her body to overcome obstacles.
Khan is the product of a desire to explore the experiences of Muslim Americans. Sana Amanat, the series editor and Muslim woman herself, created Khan with her senior editor after having a conversation with him about what it is like growing up as a Muslim woman in America. Marvel should develop a character who reflected such experiences, he suggested to her. "It is so important that we tell stories that reflect the ever-changing world that we live in, and being a Muslim American is so much a part of that", she said. Even the series writer, G. Willow Wilson, is a convert to Islam.
A Tug-o'-War over Muslim Women
The idea of a female Muslim superhero will no doubt spark controversy. While some will critique the character's religion, others will critique the idea of a disobedient, independent Muslim woman. Amanat said she expects criticism from both Islamophobes and conservative Muslims, but she maintained that "[i]t's for all the geek girls out there, and everybody else who's ever looked at life on the fringe". The test will be to see if Muslims and non-Muslims alike will allow a character to be female, Muslim, and powerful.
The new Ms Marvel is the ideal portrait of an empowered woman who belongs to both religious and ethnic minorities. Perhaps her greatest battle will be to overcome people's attempts to pidgeon-hole her.