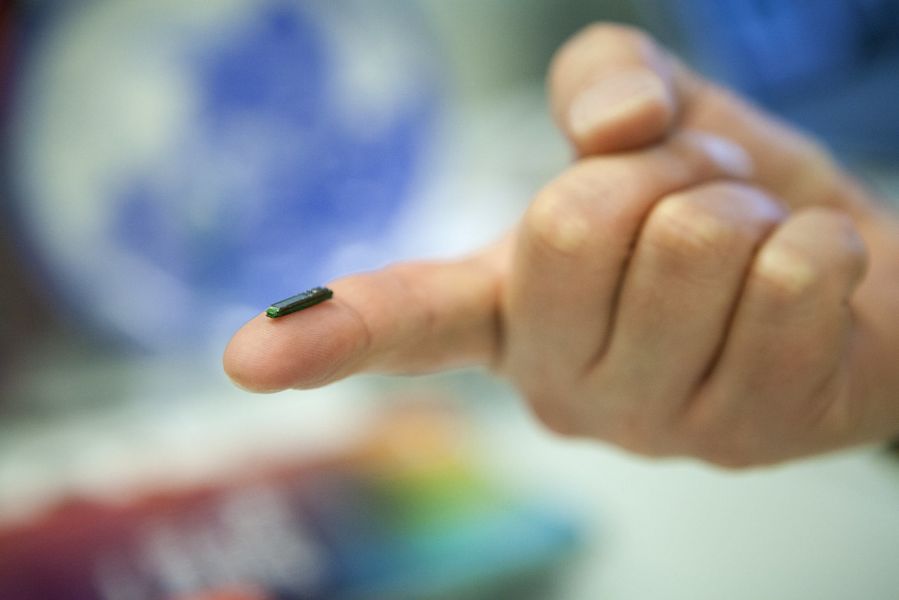 ---
New technology has always been met by some with suspicion, disdain, and even outright fear; examples of this can be seen with the advent of the internet, barcodes, and, if we go back far enough, even printed media. But new advancements in fields like biometrics have some people wondering again if it's spiritually safe to take advantage of certain technological innovations. Is technological innovation a stepping stone toward the end times as described in the Book of Revelation?
Technology of the Future
Much of the technology sparking biblical fears involves identification devices like fingerprint scanners, facial recognition, and eye-scanning software. This technology uses complex algorithms when examining some part of your body in order to make sure that you're really you. But is submitting a piece of yourself to a computer a danger to your body, your privacy, or even your soul? Some worry that such technology may represent the Mark of the Beast.
In fact, back in 2015, a man named Beverly Butcher was awarded more than half a million dollars after suing a former employer for attempting to install a mandatory hand-scanner to track employee time and attendance. Butcher cited his belief in a link between the technology and the Mark of the Beast, as well as the Antichrist described in the Book of Revelation. Although Butcher won the lawsuit, the whole ordeal stoked fears about changes yet to come. Will technology eventually control every aspect of our lives?
Microchip Implants and the Beast
It's certainly trending in that direction. For example, scientists have been toying with the idea implanting microchips in humans since the late 1990s. Thanks to modern breakthroughs, they can now make devices roughly the size of a grain of rice. These microchips can serve many functions: from basic identification, to unlocking doors, and even sending or receiving payments. But perhaps we shouldn't be so quick to embrace this latest high-tech advancement.
Case in point: last month, a tech company in Wisconsin called Three Square Market began offering to install microchips in their employees as a way to access the office building and pay for meals in the company's cafeteria. The program was completely voluntary, and yet a majority of the company's employees decided to get the chip implanted anyway.
So much for personal privacy. Will all employees of the future be required to wear microchips? Is the added convenience of not taking out your wallet to pay for lunch really worth having a tracking chip implanted in your body?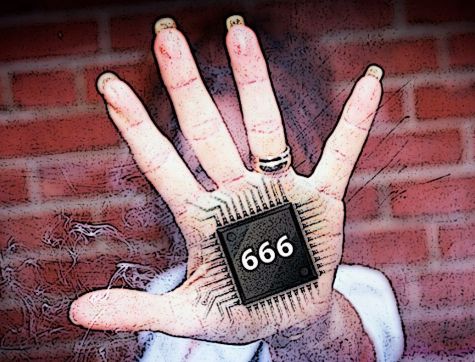 Moreover, the microchip's ability to carry out monetary transactions has some biblical scholars genuinely concerned; Revelation mentions that after the arrival of the Beast, no commerce will take place except by those who have accepted his Mark. Perhaps the Mark of the Beast won't be something as simple as a number, but instead a chip implanted in the hand or forehead.
Are We Right to Be Worried?
So far, the issue hasn't garnered much attention. Anyone who voices concerns about this new technology is written off as worrywart who is resistant to change -- no better than the people who opposed the internet, telephones, or printed media when those things were first invented. However, it's hard to deny there are similarities between implanted microchips and the prophecy of Revelation and the Mark of the Beast. Could there be a link?