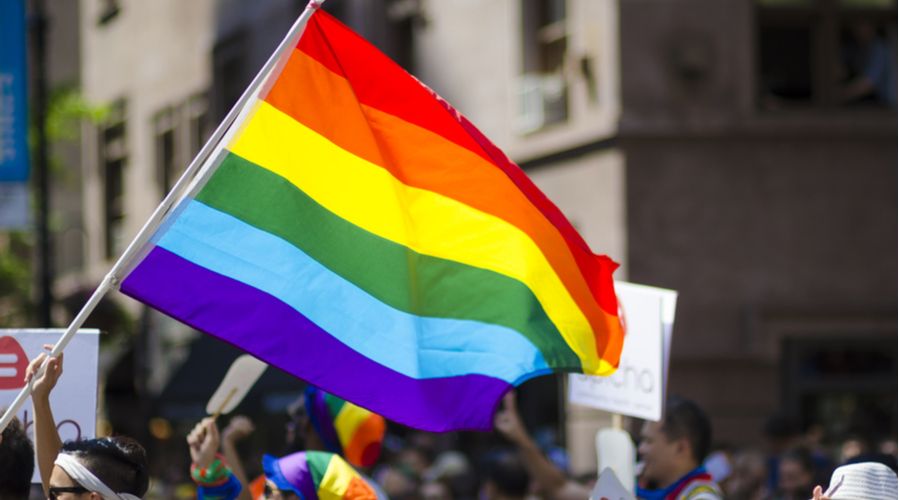 In a watershed decision, the Supreme Court ruled 6-3 that it is illegal for employers to discriminate against their workers based on sexual orientation or gender identity. Up until today, it was entirely legal for a private employer to fire someone for being gay or transgender. No longer.
The historic ruling is a massive win for the LGBTQ rights movement – and one that few legal experts saw coming. With the recent appointment of conservative-leaning justices such as Neil Gorsuch to the Supreme Court, many assumed the nation's highest judicial body would reject any attempt to expand employment protections for LGBTQ individuals.
But in a surprise twist, Justice Gorsuch himself penned the majority opinion in which the court concluded it should be illegal to discriminate against gay and transgender people in the workplace.
The decision hinged on a textual interpretation of Title VII of the Civil Rights Act of 1964, which outlaws discrimination based on sex. The Supreme Court ultimately decided that sexual orientation and gender identity belong within the broad definition of "sex" – thus making them protected classes under the law.
White House Snubbed
Interestingly, the decision runs directly counter to guidance issued by the Trump Administration. The Justice Department had previously urged the Supreme Court not to expand the definition of Title VII.  
"The ordinary meaning of 'sex' is biologically male or female; it does not include sexual orientation," wrote the Justice Department. "An employer who discriminates against employees in same-sex relationships thus does not violate Title VII as long as it treats men in same-sex relationships the same as women in same-sex relationships."
Obviously, the court saw things differently.  
Justice Served, At Last
While this landmark ruling arrived seemingly overnight, the movement behind the issue of equal treatment for LGBTQ folks under the law has been a decades-long fight.  
Many, many people lost their jobs not because of poor performance or breaking conduct rules, but solely for having an identity that employers found "disagreeable."
The 2015 Supreme Court decision legalizing same-sex marriage was a huge step forward, but the fact that just yesterday, someone could still be fired for being gay or trans illustrates how much progress is yet to be realized. Today marks another major milestone in that effort.
There's a famous saying about LGBTQ employment discrimination that arose following the much-celebrated 2015 ruling: "you can get married on Sunday and fired on Monday."
Thankfully, those days are over.