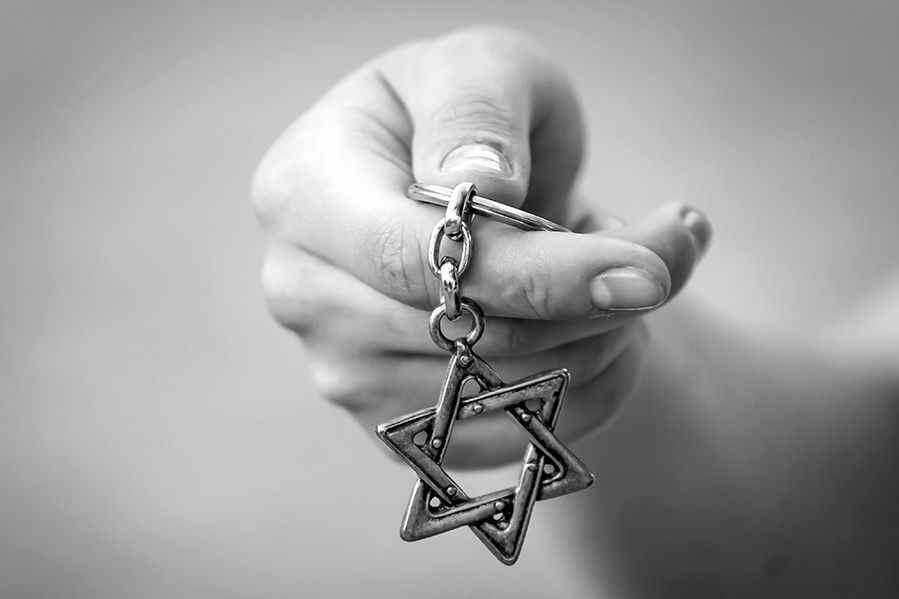 A bus full of Jewish teens celebrating Hanukkah was attacked in London earlier this week, leading to renewed worries about rising antisemitism.
It was a joyful scene that turned frightening in an instant. Jewish teens were dancing in the London streets as they celebrated the first night of Hanukkah. Footage taken from inside their bus then shows several young men approaching, spitting on the bus, tapping the windows, and making obscene gestures towards those inside. 
Rabbi Shneor Glitsenstein, who was on board, told the Jewish Chronicle that the men were shouting "Free Palestine" at them and making what appear to be Nazi salutes.
As the bus leaves, one man chases after, slamming his fist on the window.
The incident drew widespread media attention and condemnation in England, and is being treated as a hate crime by the Metropolitan Police.
Still, many are wondering how such a heinous attack could take place on the first night of Hanukkah, the Jewish festival of lights.
Is antisemitism on the rise? And how can we stop it?
A Disturbing Attack
The bus passengers were from the outreach organization Chabad, and were handing out food and putting up menorahs around London in celebration of the beginning of Hanukkah.
But it wasn't such a happy Hanukkah for those London bus passengers on November 28.
UK Prime Minister Boris Johnson condemned the attacks, calling them "disturbing and stating that "racism of any kind will never be tolerated in our society and we will continue to do all we can to root it out."
And London Mayor Sadiq Khan tweeted that "antisemitism has no place whatsoever in society and I utterly condemn these disgusting acts. No one should have to experience this."
While Metropolitan Police were eventually called to the scene, the attackers could not be located and no arrests were made.
The incident - along with other high-profile attacks - have many Jews on high alert during what should be a time of celebration. The NYPD is currently investigating two late November attacks against Jewish children in Brooklyn, including the assault of a three-year-old. 
Hate Crimes on the Rise
According to the NYPD's own hate crimes division, attacks against Jews are rising at an alarming pace. They've recorded 416 hate crimes in New York City this year, 144 of them committed against Jews, a 55% increase over the same time frame last year. Indeed, one-third of Jews report hiding their faith, out of fear of reprisal.
And according to a watchdog that monitors antisemitic attacks in London, 2021 saw "the highest number of antisemitic incidents ever reported… in the first six months of any year." 
So how do we stop this?
UNESCO has identified a four-pronged strategy to combat antisemitism:
First, "to recognize antisemitism as a problem to be addressed internationally";
Second, "to develop education programmes that address antisemitism in a framework of human rights and global citizenship";
Third, "to build the capacity of educational systems to address antisemitism, conspiracy theories and all other forms of hate speech" ;
Fourth, an increased investment in social cohesion.
No one should be persecuted for their faith. And yet attacks like this are all too common. 
What is your reaction?