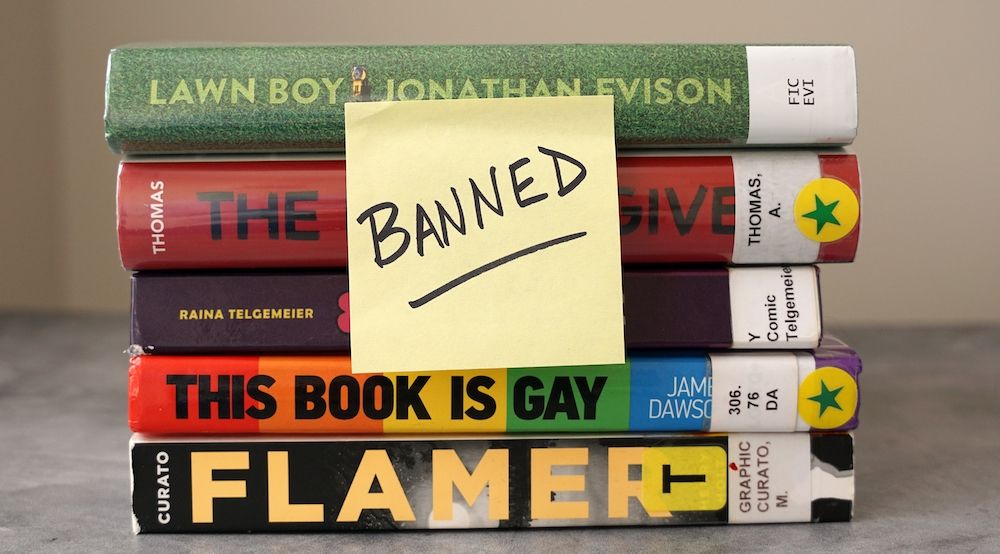 Book banning is on the rise.
It began in school libraries, where concerned parents argued that some books – particularly those featuring LGBTQ+ characters or themes – weren't suitable for children to be reading. Some activists cited their religious views to express opposition to certain written content. 
But things didn't stop there.
The national book banning crusade is no longer confined to schools – it's now expanding to public libraries, too. 
In other words: the movement to ban certain books for their perceived offensive content has extended beyond regulating younger generations' reading material, it's now affecting anyone who walks into a library.
Critics say this amounts to a war on books in America. 
Startling Increase in Book Restrictions
So, where do things stand right now? New reports from organizations like the American Library Association (ALA) and PEN America are indicating a sharp rise in efforts to ban books. 
The ALA has recorded that nearly half of the book challenges within this year's first eight months occurred in public libraries, leaping from 16% in the same timeframe the previous year. The notable detail here is that many of the books under fire are by or about individuals of color or members of the LGBTQ+ community.
Deborah Caldwell-Stone, the Director of the ALA's Office for Intellectual Freedom, expressed her concern, stating, "Initially, we were told that these books didn't belong in school libraries and those who wish to read them could visit a public library. Now, the same groups are targeting public libraries and the same books, essentially limiting everyone's choice to read them."
Biggest Culprits: Florida and Texas
The states that seem to be leading this surge in book removals are Florida and Texas, with Florida having removed more than 1,400 books, surpassing even Texas in the number of removals. It is also suspected that many books removed from library shelves are going unnoticed and unreported.
While those two states may be the leaders, this movement is playing out in other places, too – and some folks are going beyond just bans. 
For example, in a shocking display, politicians in Missouri recently held a publicity event where they turned flamethrowers on a stack of boxes that were reportedly intended to represent offensive books: 
Fighting Back Against Bans
However, there is a significant amount of pushback against these restrictions. Legal battles are ensuing in various states, including Arkansas and Florida, opposing the newly instituted laws affecting book availability. 
Opponents of the bans say that ample access to all types of reading material is a bedrock principle of a free and fair society. Banning books – or even burning them – flies in the face of free speech and free expression, two key components of American life. 
Where Do We Go From Here?
The debate around book banning is not a new phenomenon, but it has certainly become a more contentious and divisive issue recently, in part due to pressure from faith and parent groups.
As a way to find common ground and avoid outright bans, some people are advocating for a rating system for books similar to the one that exists for movies and video games. 
Among them is Brooke Stephens of Utah Parents United, who notes that "the privacy of the written word makes people perceive it differently than a movie in a classroom. But these books would likely not be read aloud in a classroom due to their inappropriate content."
Others say compromise isn't an option. Their position is that all books should be freely accessible, regardless of their contents. 
The concern is that due to potential backlash, libraries may simply stop stocking certain books.
"The way it's going to begin to manifest may look different," said Kasey Meehan, the lead author of PEN's report. "We'll begin to see this chilled atmosphere play out in different ways, either through quietly removing books, or not bringing books in, in the first place.
Where do you stand?