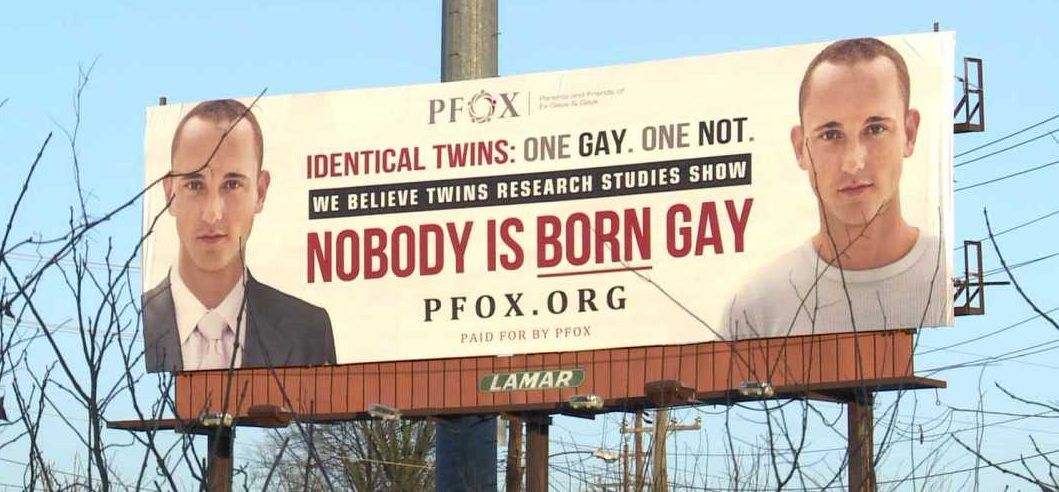 ---
In a major victory for the LGBT community, conversion therapy for minors is now outlawed in Washington State.
The bill, signed into law by Governor Jay Inslee, stipulates that any licensed healthcare practitioner who engages in conversion therapy with an individual under the age of 18 will be subject to criminal charges.
Washington becomes the 10th state to ban the practice of using physical or psychological intervention to change someone's gender identity or sexual orientation. This latest development signals a continued evolution in public consciousness regarding LGBT rights.

What is Conversion Therapy, Exactly?
Originally achieving mainstream medical approval during the early 1900s, conversion therapy was for decades viewed as a legitimate strategy for "curing" gay people.
Early methods of conversion therapy were downright horrifying involving such nightmarish practices as icepick lobotomies, chemical castration with hormonal treatment, electro-shock therapy to the hands and genitals, nausea-inducing drugs, and masturbatory reconditioning.
Modern conversion therapy (thankfully) looks much different, but that doesn't stop it from being harmful. Newer methods revolve around associating shame and/or pain with same-sex attraction in order to dissuade individuals from acting on their feelings. Despite the lack of physical torture, such experiences can still cause deep trauma for those forced to undergo them.
However, public opinion has shifted significantly in recent years thanks to mounting evidence that conversion therapy not only doesn't work, but can actually cause severe and long-lasting psychological harm.
That being said even 60 years after medical professionals first began questioning its efficacy it's not difficult to find places where conversion therapy is still in use today.
Ties to Religion
The practice has long been endorsed by religious groups as a viable strategy for "curing" homosexuality and other "sinful conditions." When approached by someone questioning their sexuality or gender identity, church leaders encourage them to attend therapy sessions to rid the mind of such thoughts and "get right with God."
Faith groups like Focus on the Family have long advocated for the benefits of conversion therapy. Publications on their website include an entire series dedicated to ending same-sex attraction titled "Leaving Homosexuality."
Consequences of Sexual Shaming
Now, those in favor of keeping conversion therapy legal argue that individuals should have the right to pursue any kind of therapy they want. And perhaps they're right as long as we're talking about adults acting upon their own free will.
However, LGBT youth are particularly vulnerable to the harmful effects of conversion therapy. Religious parents who discover their child is gay will sometimes panic and seek out a church leader for advice. All too often, the parents are counseled that this "unfortunate condition" is potentially reversible through therapy, and off the child goes to be "cured."
However, as numerous studies have shown, youth who are forced into conversion therapy invariably come out worse off. After being repeatedly told their feelings are "unnatural," they may begin to question their own identities, become depressed, and, in extreme cases, suicidal.
Change on the Horizon
The tide appears to be turning slowly. Washington State isn't the only place cracking down on conversion therapy in 2018. Similar initiatives are moving forward in states like Maine and Wisconsin. Even individual cities are taking a stand last week, Gainesville, FL officially outlawed the practice.
Although things seem to be moving in the right direction, LGBT rights groups don't expect the fight to be over anytime soon.