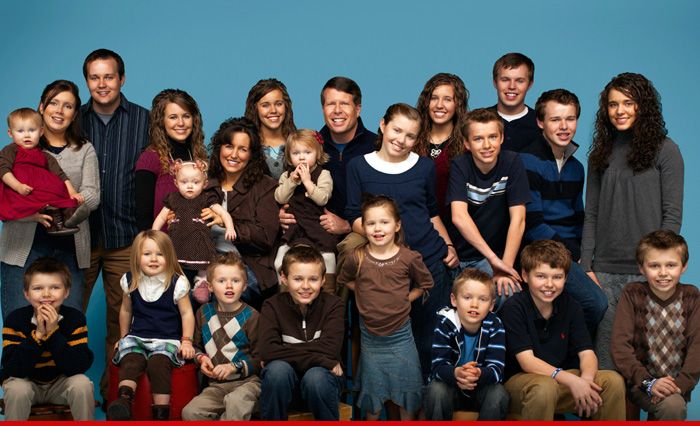 The average American family today has between two and three children. When asked, most people would agree that this is the ideal size for a family. However, every once in a while you'll see a couple of overwhelmed parents walking down the street with seven or eight children in tow. These days, having a big family is stigmatized parents who have lots of kids tend to be looked looked down upon, and are sometimes accused of being irresponsible. There is even a term for people who are afraid of big families: fecundophobia. However, only fifty years ago big families were fairly common in the U.S. So, what's changed?
Shifting Gender Roles
Whereas fifty years ago women were primarily seen as homemakers, that is far from the case today. Instead of pumping out babies one after another, modern women are able to attend college, follow career paths, and successfully pursue goals that just a few generations ago would have been considered unrealistic. This shift away from traditional gender roles has naturally resulted in smaller family sizes, as women are putting off having kids in order to advance their careers.
Less Religion
Americans also just aren't as religious as they used to be. Although there are certainly exceptions, people with large families tend to be quite religious. It makes sense, considering that numerous religions have rules against contraceptives, an essential aspect of family-planning. The Catholic faith, for example, believes that any type of birth control is wrong and that the number of children you have should be left up to God to decide. Of course it's not just Catholicism there are many religious doctrines which hold similar views.
If actually followed, anti-contraception rules create an impossible choice for women: either forgo having sex altogether, or risk becoming full-time nannies for much of their adult lives. Even if God is opposed to birth control (which seems apocryphal), surely He would forgive someone who wanted a smaller, more manageable family. In any case, many people view religious institutions as overstepping their bounds by trying to influence such personal family decisions. Unsurprisingly, the vast majority of today's parents choose to employ contraceptive methods in order to control the size of their family.
Does Faith Make Better Parents?
Some religious people will argue that since each child is a gift from God, the more children they have, the more blessed their family is. However, turning your household into a baby factory doesn't necessarily make your family more holy. If you need an example to prove it, look no further than the Duggar family. The Duggars, who are devout Baptists, starred in the TLC reality series 19 Kids and Counting. The popular show featured parents Jim Bob and Michelle Duggar and their nineteen children, but was cancelled last year after it was revealed that years earlier their eldest son, Josh, had molested five girls, including some of his own sisters. In this case, a highly-sheltered religious upbringing brought with it tragic and disturbing consequences. At what point do the strong family values typically associated with faith become worthless without adequate parental oversight and engagement? It stands to reason that the more children a couple decides to have, the harder it is to stay involved and have a positive influence on each one's life.
Changing Attitudes
Smaller families are now standard, and overall levels of faith seem to be on the decline in the U.S. That doesn't mean there is anything inherently wrong with big religious families, but it does illustrate an interesting shift in attitudes over time. Modern parents want control over the size of their family, and most have decided that two or three kids is an ideal number. Finally, while there are still plenty of churchgoers in the U.S., fewer and fewer people are allowing religious doctrine to control what goes on in their bedrooms.
Are Big Families Normal?
Despite their prevalence just a few generations ago, big families in America today are stigmatized. Is there good reason for this, or not? We'd like to hear your thoughts on these issues. Are big families perfectly normal, or is having lots of kids irresponsible? How deeply should religious institutions be involved in personal family decisions?