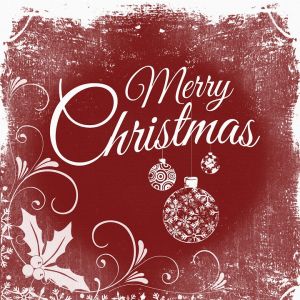 The winter holidays may largely be over, but we're still seeing a lot of questions about proper holiday etiquette.
It's the most wonderful time of the year. At least, that's what most of the holiday songs on the radio like to tell us. It's a time when most like to come together with family, exchange gifts, and enjoy each other's company. However, with the holidays come many controversies between people of different religions. Some people celebrate Christmas, some celebrate Kwanzaa, and some celebrate Hanukkah. Some don't celebrate anything at all. Because of this, many can feel left out during the holidays. It can be hard to not feel bombarded with holiday ads, even if you do celebrate the holidays. Even more so when it seems that everywhere you go, everyone is wishing you a Merry Christmas. If you don't celebrate Christmas, it can feel a bit isolating. Here are some tips on how to handle it.
Take it as a Polite Gesture
First of all, it's important to remember that the person wishing you a Merry Christmas is probably not trying to force their religion onto you. They are simply wishing you well while adding a little festive cheer in the mix. The majority of people celebrate Christmas, so it's natural to assume that you celebrate it. Should it be assumed? Maybe not, but that doesn't mean that people won't do it. If you take a closer look at the facts, you will see why:
An estimated 53% of Americans identify as Christian.

Out of the 47% who are not Christian, eight out of ten still celebrate Christmas - which has arguably become a highly secular holiday on its own.

When you crunch all of the numbers, you find out that only 9% of Americans do not celebrate Christmas at all.
Since approximately nine out of ten people you encounter on the street celebrate Christmas, it's easy to see why it's a common greeting. Still, what does this mean for those of you who come from a Jewish, Muslim or any other faith perspective who choose not to celebrate Christmas in the same way as several Americans? It can be difficult to figure out how to respond when you hear the greeting coming your way. You may be so caught off guard that by the time you have processed it, the person has walked away and you are feeling bad for not responding at all. This is why it can be helpful to remember right away that it is only a polite gesture and nothing else. Hopefully, this fact can prevent you from feeling offended.
Say "Thank You"
Just because someone wishes you a Merry Christmas doesn't mean you have to say it back. It would probably feel quite unnatural for you to say it back, so that probably isn't the right move. A simple "thank you" will certainly suffice. It acknowledges the gesture while offering a friendly response. In helps prevent the situation from becoming awkward.
Say "Happy Holidays"
Another simple way to prevent this from becoming an issue is by saying "Happy Holidays" in return. This is a very general term, which means that almost anyone can relate to it. People will likely appreciate the gesture, and you can both go along on your way.
Take an Opportunity to Educate
If you have the time and energy, you could consider educating the person. While this probably isn't necessary, it can be helpful if you feel the need to do something more. Take a moment to share information about the holiday you celebrate. It can give you a chance to share more about your religion, which can be an educational opportunity for someone. Again, this may not be the proper time and place, but it is your choice whether or not you should take this opportunity.
What Not to Do
Now that you have a few ideas of what to do, here is what not to do. Don't yell, demean, or insult the person. While hopefully this isn't something you would consider, it certainly wouldn't be the first time someone has been rude to someone for wishing them a Merry Christmas. There is no need to escalate the situation, and any of these things can cause a huge scene. It would be better to say nothing in return than to cause something unnecessarily.
While someone wishing you a Merry Christmas can be awkward if you don't celebrate the holiday, it doesn't have to ruin your day. Hopefully, you have already learned how to navigate through this potentially awkward situation. If you haven't, then this should give you an idea of how to handle it should it happen to you in the future.