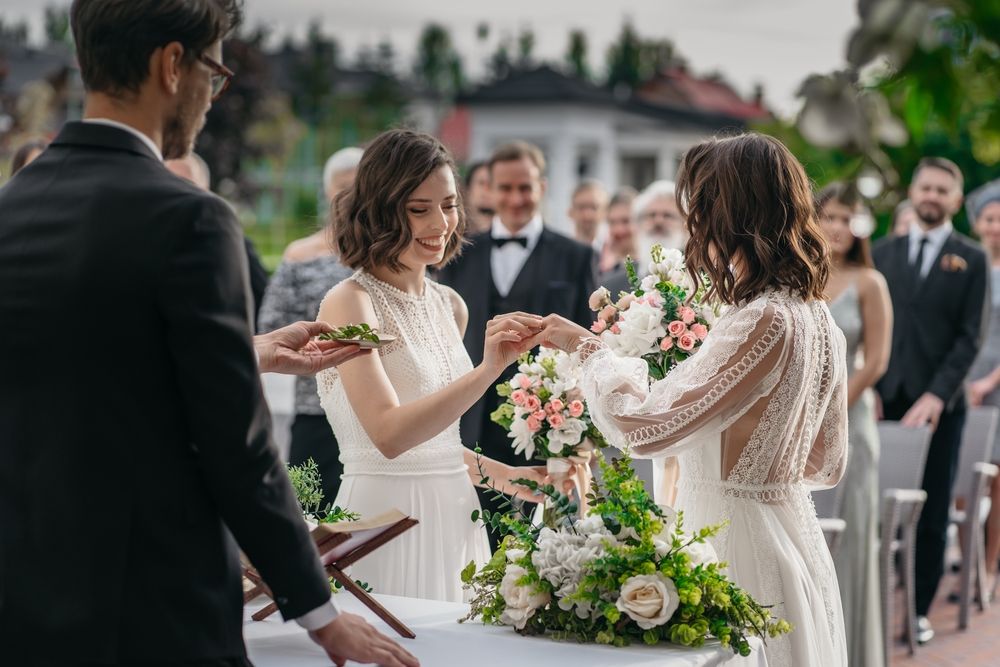 Do you have a soft spot for heartfelt vows? Do you feel a jolt of joy when a couple shares a first kiss? Do you love love?
A new role as a wedding officiant might be right for you!
ULC ministers use their ordinations for all types of clergy duties, but one of the many reasons that people choose to become ordained is to officiate weddings.
Sometimes these are one-off events; a sister is getting married and wants you to officiate, your best friend from college asks you to get ordained for her wedding, etc.
But it doesn't always end there.
In fact, we've heard this story over and over: someone becomes ordained intending to officiate just a single wedding, but they do a tremendous job – and others take notice. Not long afterward, they're asked to officiate another. And then another. Before they know it, "wedding officiant" is no longer a temporary label but a proud title!
Plus, it doesn't hurt that presiding over ceremonies can provide a nice boost to your savings.
In this period of high inflation and economic uncertainty, more and more people are taking on part-time jobs, or side hustles, to add to their earnings.
How Much Can You Make Performing Weddings?
So how much can you bring in as a wedding officiant? That will depend on a number of factors, including how much experience you have, what type of services you offer, and where you're marketing your services.
The short answer, though, is that wedding officiants generally earn enough to make the job well worth it.
Not only does performing weddings allow you the opportunity to be surrounded by love and happiness as you help couples take one of the most important steps in their lives together, but you're also compensated for your time. Getting a front seat to true love and pad your bank account at the same time? Not a bad deal!
To learn more about how much wedding officiants should charge, check out our officiant pricing guide.
Turning Officiating into a Part-Time Job
Among the many ULC ministers who have stumbled into officiating weddings is Samantha Hernandez, a millennial who runs a financial coaching company called The Money Institute.
Like many successful savers, Samantha is always on the lookout for ways to bring in some extra cash to help stash away for the future. As a lesbian who has overcome identity struggles, she is also passionate about serving fellow members of the LGBTQ community.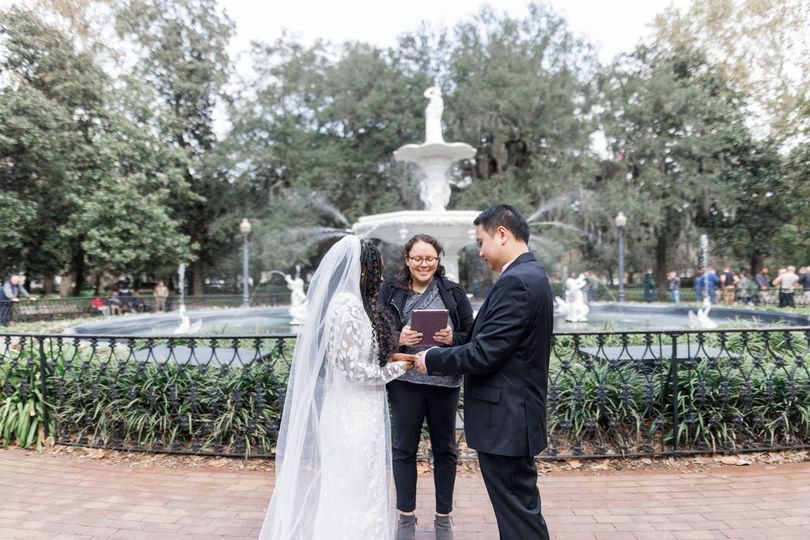 We asked Samantha to share her experience as a wedding officiant, and she was kind enough to answer a few questions:
1. How did you decide to become ordained?
I decided to become ordained to legally marry couples, and I chose to get ordained through ULC because they are very accepting and believe that love is love. This is a value that I share as an out and proud lesbian.
I believe that it's important for LGBTQ couples to feel welcomed and loved by all parties on their wedding day. This is why I love being there to show my support for their marriage.
2. What was your first wedding like? Were you scared? Excited? Both?
I was so excited and scared for my first wedding! I rehearsed my script a million times to make sure that I got all of the cues right. I was so excited because my first wedding was for a fellow lesbian couple.
3. What does performing weddings mean to you?
At first, performing weddings was just another way to make extra money, but I have fallen in love with it. It's an incredible feeling to be instrumental in such a special day for couples. Performing a wedding means that I get to celebrate love and unite two lives as one.
4. What advice would you give to other folks considering turning wedding officiant duties into a side hustle?
I would tell others to become a wedding officiant! It is a very fun and positive job. How can you have a bad day when you are surrounded by love? I work with a local company that matches officiants with couples, but you could also start your own business. Officiating weddings is hands down the best job I have ever had.