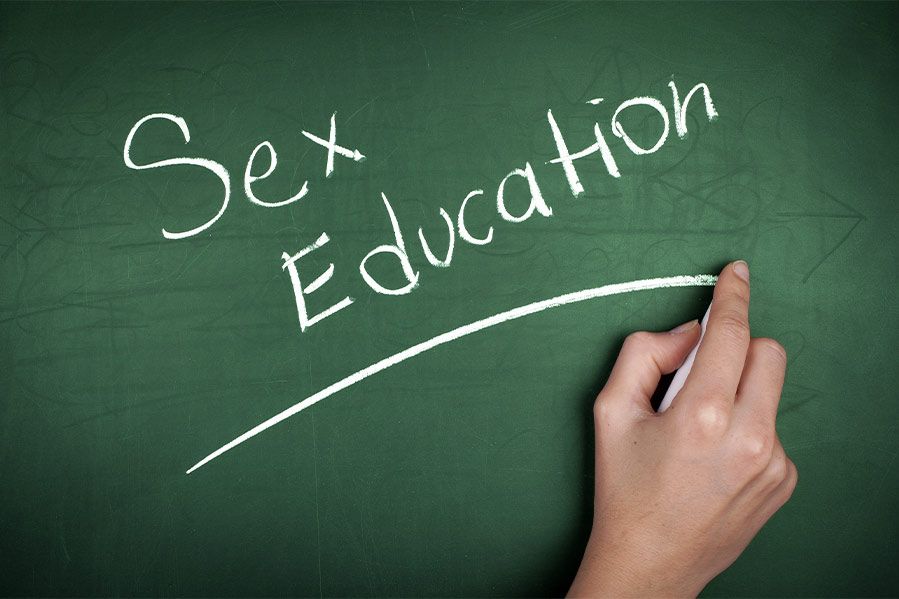 The Washington State government and an influential religious group are heading towards a collision course at the ballot box this November as they vie for control over sex education in public schools. 
Earlier this year, the Washington State legislature passed a comprehensive sex education bill that Governor Jay Inslee signed into law. The new curriculum will teach children about consent, STDs, and contraception, and issues facing LGBTQ students, with age-appropriate lessons beginning as early as the kindergarten level. 
The change has Catholics in the state furious. They argue the proposed sex-ed course goes way too far and exposes young people to harmful ideas that ought to be saved until kids are older (or not taught at all). 
They're trying to overturn the bill with a referendum that's made its way onto the November ballot, with the goal of rolling back the sex-ed bill before it can even be implemented.
The referendum to overturn the law gathered over 264,000 signatures statewide, the most signatures any referendum has garnered in the last four decades.
So what's in the bill, and why has it drawn such vitriol?
What's on the Chalkboard?
The bill, Senate Bill 5395, implements mandatory sex education in all Washington State public schools by the 2022-2023 school years.
The curriculum is phased so as to remain age-appropriate; students in kindergarten through 3rd grade would only learn things like the correct names for their body parts and abuse prevention measures like how to locate a trusted adult.
Students in junior high and high school will learn about the topics most of us probably associate with sex education: pregnancy, STD prevention, contraception. For younger students, lessons will be one hour once a year. Older students will receive lessons twice a year.
Schools are free to choose their own curriculum so long as it matches the requirements set by law, and parents can opt students out at any time without issue.
Parents can opt students out, it's one or two hours once a year – what's the big deal?
Charges of an "LGBT Agenda"
For faith groups in Washington, the answer seems pretty clear: they aren't happy that the new sex-ed courses feature LGBT issues. 
"This… will be used to advance an LGBT agenda," says Caleb Backholm of My Faith Votes. "Students will be taught that homosexual sex is just as normal and good as heterosexual sex," he laments.
"They will only hear the information from one side – that of the LGBTQ advocates."
Mario Villanueva, executive director of the Washington State Catholic Conference (WSCC), says the curriculum also "steps on our teaching that sexual activity is to be reserved for the sacrament of marriage."
The WSCC also opposes the bill on an anti-LGBTQ front as well, as Catholic doctrine says that sex is between a man and a woman only.
It's likely that the whopping 264,000+ signatories agree with Mr. Villanueva and Mr. Backholm. Two-thirds of the signatures were collected at church sites, many of them Catholic parishes.
Aggravation Over Sex Education
Of course, proponents of the comprehensive sex ed bill are using the arguments they've used since the inception of sex ed bills: It's safe, it reduces teen pregnancy rates, it protects children, and parents can opt their child out at any time. 
Research shows that comprehensive sex-ed does not increase teen pregnancies or STD rates. In fact, students who received comprehensive sex-ed were 60% less likely to be involved in a teen pregnancy than those who received abstinence-only education.
What do you think? Should comprehensive sex-ed be taught in our schools? When it comes to sex, should God or science be our teacher?