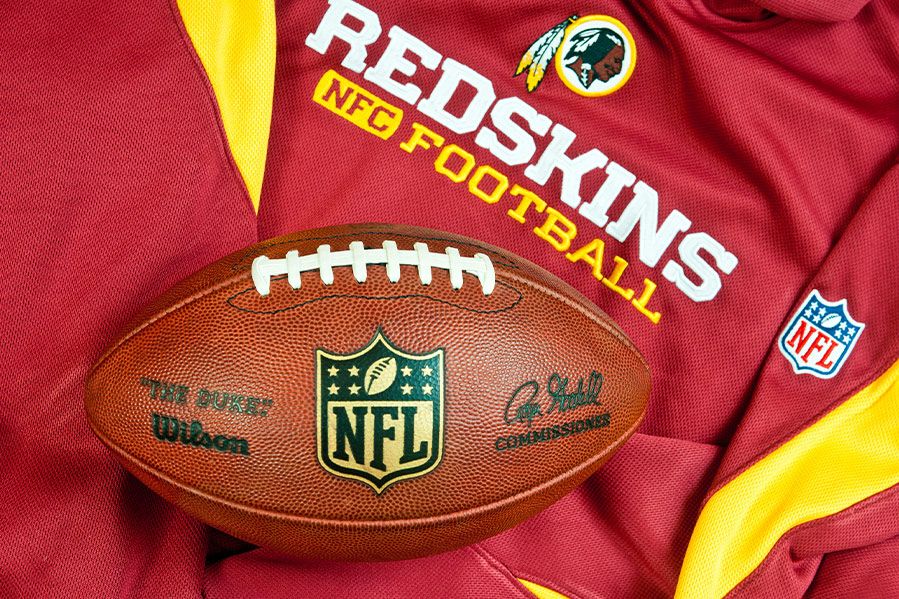 After years of criticism, the Washington Redskins are changing their name. The team name – which many view as an offensive slur against Native Americans – is officially being retired after an internal review was conducted earlier this month. The announcement comes as part of a larger cultural reckoning with the racist sins of America's past.
'Redskins' Officially, and Finally, Out
The news came in an early morning tweet from the Redskins Twitter account, and was widely expected after the franchise's announcement of an internal review on July 3rd.
Still, the move surprised some. As recently as 2013, team owner Dan Snyder was quoted as saying "We'll never change the name. It's that simple. NEVER – you can use caps."
But seven years later, things have changed. America is re-evaluating its past in ways not seen in a generation. The death of George Floyd led to nationwide protests and calls to defund police, the Black Lives Matter movement is more relevant than ever before, and Confederate monuments and statues are being torn down with increased vigor.
America's founding fathers, many of them slave owners, are now facing calls to have their monuments removed. Some activists are even trying to take down statues of Jesus.
And while some of those calls are themselves drawing controversy, the Redskins name change is being met with generally widespread praise (though some insist the move is long overdue).
The team hasn't announced a new name or logo, but one interesting option was trending on Twitter recently: the Washington Redtails. That name references the Tuskegee Airmen, a group of African-American fighter pilots and bombardiers who fought for the United States during World War II. They were the first black aviators in the U.S. Armed Forces, and painted the tails of their aircraft red (hence the name).
https://twitter.com/ScottChalleen/status/1282508107801927680?s=20
What's In a Name?
The decision brings up an interesting question about how representation (or in this case negative representation) matters in our culture.
"A whole new generation of fans of Washington NFL football will have a team name and mascot they can be proud of," said New Mexico Rep. Deb Haaland, one of the first two Native American women elected to the U.S. Congress in 2018. "Now, young Native kids won't be faced with the racist attitudes and gestures that come from having mascots that perpetuate stereotypes and silence indigenous voices and culture." 
Retiring "Redskins" is certainly a step in the right direction, even if it's overdue. Moreover, the decision was driven by a broad consensus. Despite the heated debates that continue over monuments and historical figures, many were heartened to see Americans successfully confront a clear mistake of the past and come together to make amends.  
What is your reaction?