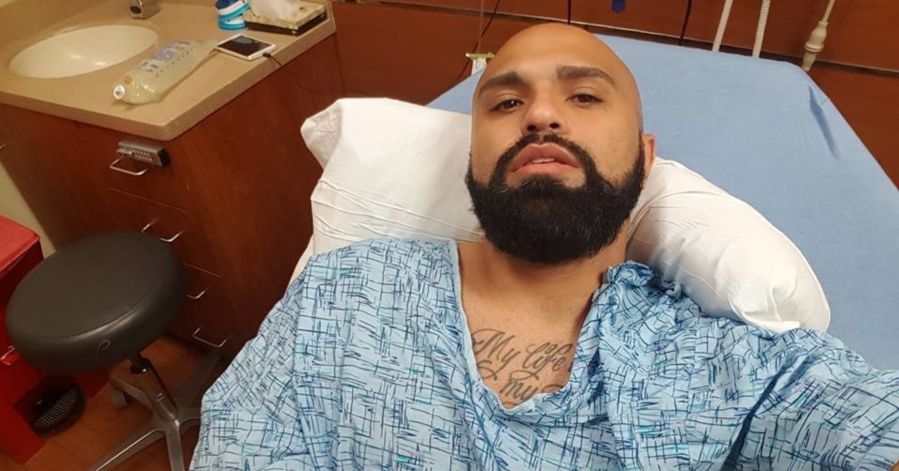 ---
In June of 2016, during what should have been another night of partying at a gay nightclub in Orlando, evil intervened. A horrific act of violence left 49 people dead and many more lives permanently scarred. Beyond being (at the time) the deadliest mass shooting ever carried out on U.S. soil, the Pulse massacre was made all the more devastating by the shooter's intentional targeting of the LGBT community.
Less than two years removed from that awful night, one man who survived the attack insists that the experience set him straight. Literally.
God Supplants Gayness
34-year-old Luis Javier Ruiz, a Pulse survivor who lost numerous friends in the massacre, claims the brush with death him closer to God and led him to reject his gay identity.
I should [have] been number 50," Ruiz wrote in a recent Facebook post, "but now I have the chance to live in relationship and not religion, not just loving Christ but being in love with Christ and sharing His love. I know who I am and I am not defined with who the enemy says I used to be but who Christ Jesus says I am."
The post continued:
"Going through old pictures of the night of Pulse a memory were my struggles of perversion, heavy drinking to drown out everything and having promiscuous sex that led to HIV my struggles were real [sic]. The enemy had its grip and now God has taken me from that moment and has given me Christ Jesus I've grown to know his love in a deeper level."
Ruiz's unique story was profiled in a recent piece by the Christian Broadcasting Network:
Freedom March
Ruiz was recruited to participate in last weekend's "Freedom March" in Washington D.C. an event featuring "ex-gays" who claim to have ditched homosexuality and become straight. Many sought to share their testimonies and lend legitimacy to the controversial notion that gay people can change with the help of faith.
The march was organized by Voice of the Voiceless, aVirginia-based group which describes itself as dedicated to "defending the rights of former homosexuals, individuals with unwanted same-sex attraction, and their families."
Backlash Grows
Although religious groups praised Ruiz for his honesty and willingness to speak out, he removed the Facebook post after receiving intense backlash online. Many in the LGBT community saw his post and the march itself as deeply disrespectful. They say it only reinforces the damaging idea that homosexuality is a "lifestyle choice" which can be "corrected."
"Marches like this try to suggest that same-sex attraction is something that can be 'fixed' or 'cured'. But we know that while sexual orientation can certainly be fluid, it cannot be forcibly changed by external forces," said a spokesman for Stonewall, an LGBT rights organization.
"This is one of the reasons why so-called conversion therapy has been so widely condemned by medical professionals and governing bodies. People need to understand that same-sex attraction is natural, normal and not something that needs to be changed."
Defending the March
Ruiz attended Saturday's march, and remained adamant that his intentions were not malicious. "I don't want to tell everyone it's a 'gay-to-straight' thing because God is not calling me to that," he told reporters. "I feel that I want to live in a life of purity. I feel that through loving Christ, he will walk me out of any situation. I love the LGBTQ community, I love my family. There's no hate here, there's love."
However, it's not clear if Ruiz believes that conversion therapy using religion to "cure" a person of homosexuality is a legitimate practice.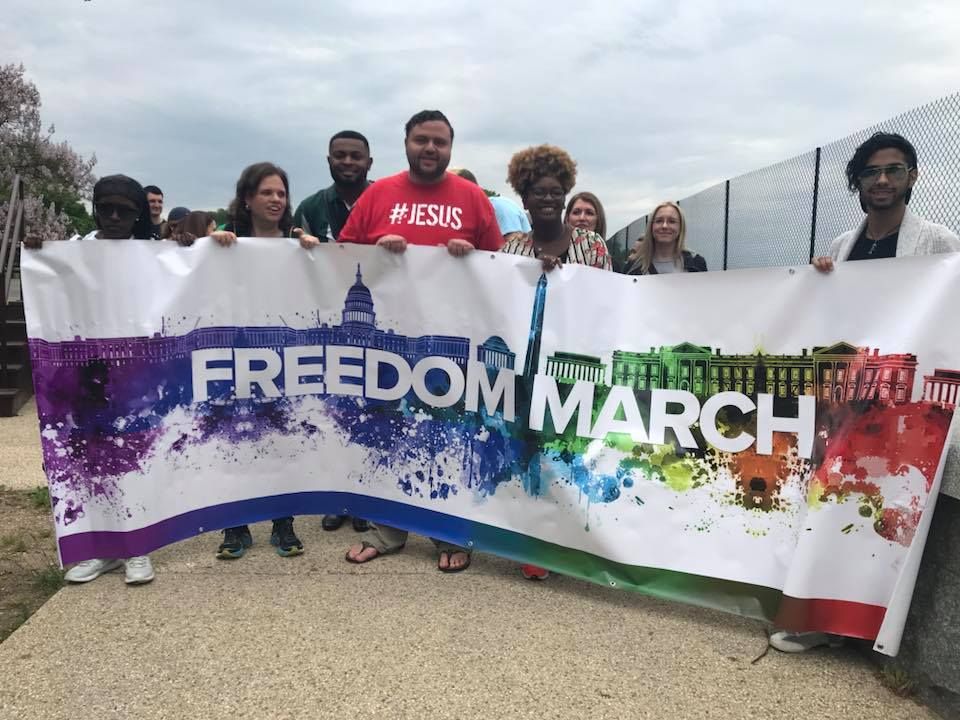 ---
Can Sexual Orientation Really Change?
Coincidentally, Ruiz's Facebook post appeared the same day Hawaiian lawmakers passed a bill that would ban the 'pray-the-gay-away' therapy for minors. It would be the 12th state in the U.S. to prohibit the practice that both the American Psychological Association andAmerican Psychiatric Association have discredited and which has been linked with increased rates of depression and suicide.
So, it is really possible for gay people to become straight (or vice versa)?
Could surviving a deeply traumatic event such as a mass shooting potentially spark a shift in brain chemistry and alter one's sexual orientation? That seems doubtful.
A more likely conclusion is that Ruiz represents a phenomenon which has been present since the foundation of religious belief - the overwhelming power of faith. Religious teachings have often proven capable of radically reshaping the human mind. Perhaps it's no wonder that this includes the suppression of one's true sexual orientation.