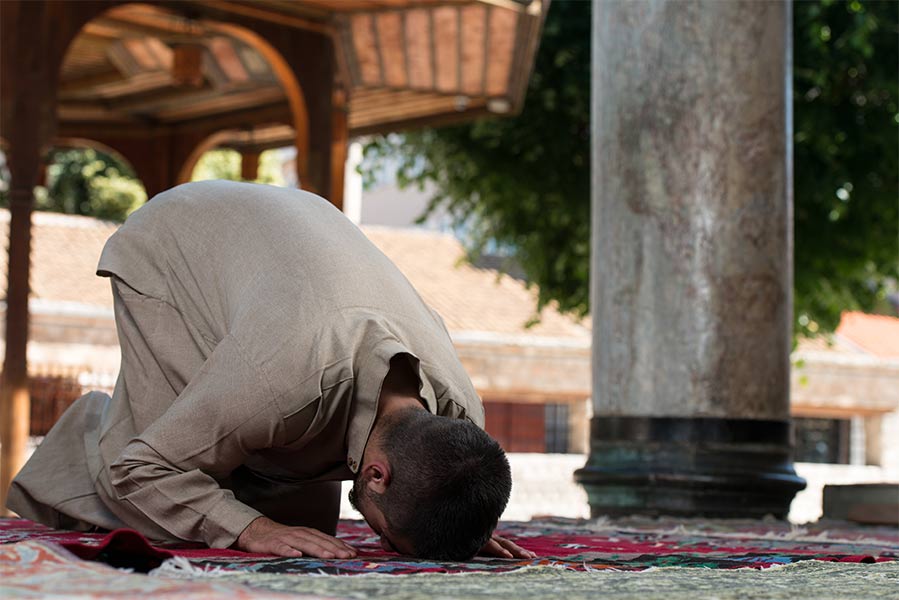 ---
The Ahmadiyya Muslim Community USA's campaign to promote the importance of Islam's weekly prayer service to American believers is officially going national. The group is pushing for time off work every Friday for Muslims to attend Jummah, an afternoon of weekly congregational worship held every Friday and considered obligatory for adult Muslim men who are not sick or traveling.
Some Muslims feel that they've forgotten their religious obligations. "Some weeks Friday passes and we don't even realize it was the day of Jummah," declared lead missionary Imam Azhar Haneef, who announced the initiative during his Friday sermon before some 9,000 Muslims at the Jalsa Salana USA convention, the longest-running Muslim convention in America. He hopes the renewed focus will bring the days of Fridays without Jummah to an end.
While it is often compared to the Christian or Jewish Sabbath, Jummah is not an official Muslim day of rest. Campaign head Faheem Younus explains the Quran actually encourages worshippers to return to work after prayers are done "so they are not a burden on the economy." And in most Muslim countries, Friday is considered the start of the weekend, making it easier for devotees to attend Jummah and then spend time with the family.
Jummah Prayers: A Hard Sell?
While some Muslims have successfully negotiated to leave work early on Fridays, take longer lunch breaks or work extra hours to fill in the gaps, most have not been so lucky.
American Muslims continue to struggle to negotiate time off from school or work. Religious discrimination complaints filed against Amazon, Hertz and Wisconsin manufacturing plant Ariens Co demonstrate how some employers have prevented Muslims from taking prayer breaks throughout their workday.
The Ariens employment dispute shows the difficult nuance of the situation. The Ariens plant hired 53 Somali immigrants to work on their factory line. The 53 Muslims were all regarded by management and co-workers as good employees, but conflict arose when non-Muslim employees complained that the Somali Muslim workers were leaving the line to take prayer breaks. The non-Muslim employees felt slighted, thinking that, prayers or not, the Muslim employees were getting additional privileges they weren't in the form of an additional break. The situation escalated quickly: The Muslim employees walked off the job in protest, then Amens let them go. Ultimately, the employees were able to return to the company, and a majority stayed on with Ariens Co.
If a prayer break lasting a few minutes can cause that kind of response, what will attempting to take off an entire afternoon every week do?
Reasonable Accommodations
Perhaps that is why when it comes to Jummah, most employees simply never ask. "They feel intimidated or embarrassed or ashamed," insists campaign organizer Younus. "It's shocking to me how we have simply caved in to something which we should not be embarrassed about."
The Equal Employment Opportunity Commission says that employers must reasonably accommodate the religious practices of employees, unless doing so would cause "undue hardship" to the company by dramatically decreasing workplace efficiency.
Ahmadiyya Muslim Community USA is planning to publish a letter that Muslim students and employees can show their respective teachers and employers, outlining the reasons why Jummah is important and worth the time off. But in the larger sense, do American bosses have an obligation to respect the religious leanings and obligations of all their employees? And is it fair that non-Muslim workers pick up the slack in their absence?
One could argue many American Jews and Christians have begun to violate the Sabbath, not because of work, but simply because this is the way religions tend to change in secular societies. Does it make sense for Islamic leaders to fight this trend?