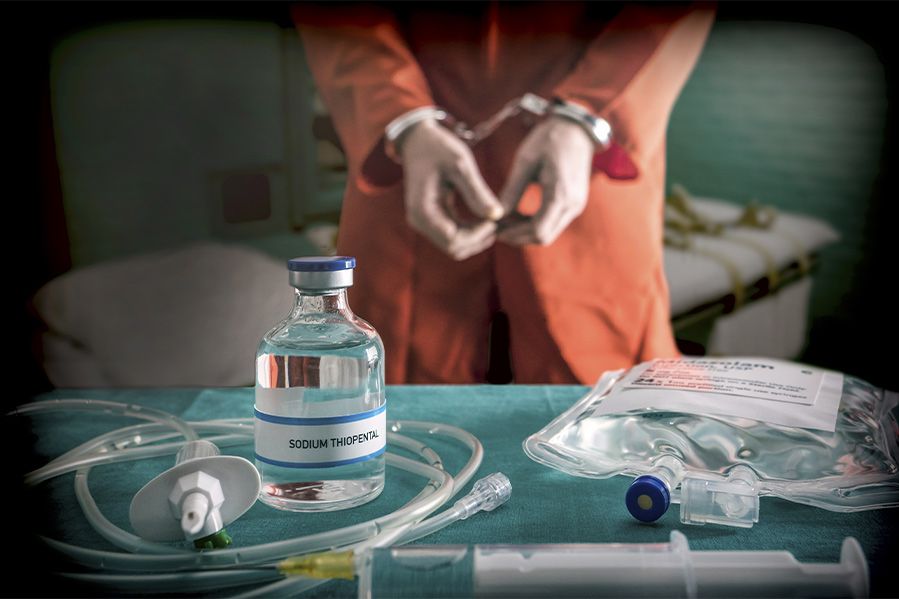 Is the death penalty morally wrong? The answer depends on who you ask – and their faith.
A new poll from Pew Research Center shows that Christians and atheists have very different ideas on whether capital punishment is morally justifiable, and if it should be legal at all. 
The poll, conducted earlier this year, asked a random sampling of Americans if they're in favor of executing convicted murderers, as well as if the death penalty is moral, if it deters crimes, and if there is risk that an innocent person might be put to death.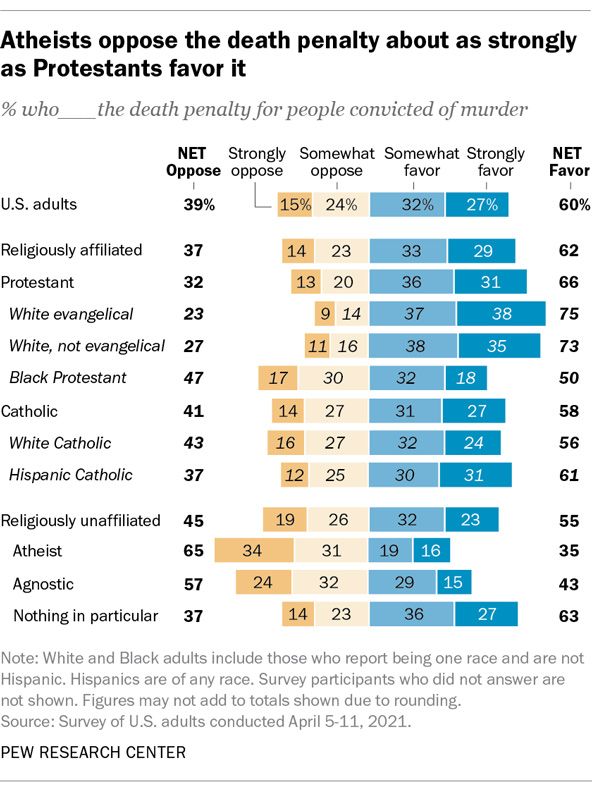 When broken down along religious lines, there was a sharp contrast: Christians were overwhelmingly in support of executing convicted killers, while atheists were largely opposed.
Critics of organized religion argue there's a logical fallacy in these responses. "How can a group that calls itself pro-life be simultaneously so pro-death?" they ask. 
Does the Bible Support the Death Penalty?
According to the poll, some 75% of white evangelicals are in favor of executing convicted murderers.
What does the Bible say about capital punishment? Opponents of the death penalty often reference the New Testament, which tells of an adulterous woman brought before Jesus.
Mosaic Law demands she be stoned to death, but Jesus himself serves as a one-man jury and states "Let any one of you who is without sin be the first to throw a stone at her." When the woman's accusers realize none of them are without sin, Jesus releases the woman and tells her to sin no more.
For many Christians, support of the death penalty is a fine line to walk. Many likely agree that Jesus himself would not be in favor of state-sponsored executions, but believe that the death penalty serves as enough of a deterrent so as to be morally justifiable.
These views are undoubtedly colored by faith leaders, too. Many prominent evangelicals have long been in favor of capital punishment.
Pat Robertson's on the record as calling capital punishment "absolutely biblical" and Jerry Falwell was a staunch supporter. In justification, Christians often cite Romans 13:4 and the Apostle Paul's apparent pro-death penalty stance when he states, "But if you do wrong, be afraid, for rulers do not bear the sword for no reason."
One state senator in Wyoming made headlines when she took this logic a step further, announcing her support for the death penalty because "that's how Jesus died."
Atheists Go Pro-Life
On the other side of the issue, atheists argue that we shouldn't base our legal system on religious morality. Study author Stephanie Kramer says that in the absence of a deity to guide morality, atheists resort to "utilitarian calculus."
They also appear more concerned about flaws in our legal system – a whopping 89% of atheists believe there is some risk an innocent person will be put to death.
From stories of lengthy and botched executions, to post-execution forensics that all but exonerate the deceased, there's no shortage of high profile cases in recent years that have given opponents of capital punishment cause to object. 
What is your reaction? Do your religious beliefs shape your view of the death penalty?