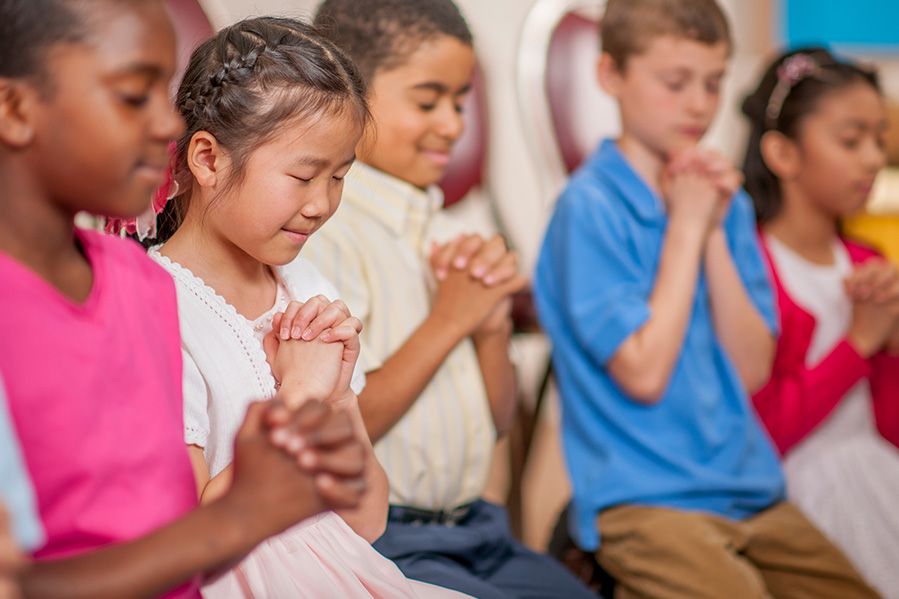 Florida just passed a law requiring that all public schools hold a moment of prayer each day, prompting a wave of criticism from opponents. 
Earlier this week, Florida Governor Ron DeSantis signed HB 529 into law, forcing all K-12 classrooms across the state to observe a one-minute moment of silence at the start of each school day. The bill makes Florida the 15th state legally mandating some sort of silent moment of reflection at the start of the school day.
The news sparked immediate backlash from critics, who argue that religion has no place in the classroom and that it's wrong for the government to legislate faith into daily life for public school students.
But defenders of the law say that it's perfectly legal because teachers can't force students to pray – they're welcome to simply sit silently if they'd like.
Have proponents of prayer in school finally found the ultimate loophole?
God's Back in Class
Initially, sponsors of the bill were careful with their wording so as to not be seen as advocating for prayer in public schools (framing the one-minute moment of silence as a "moment of reflection").
However, Governor DeSantis made it very clear that this bill is explicitly meant to promote prayer in school. 
"It's important to be able to provide each student the ability every day to reflect and be able to pray as they see fit," said Governor Ron DeSantis, during the bill's signing at a synagogue. "The idea that you can just push God out of every institution and be successful, I'm sorry, our founding fathers did not believe that."
Following the bill's signing into law, one sponsor, Rep. Randy Fine, appeared to change his tune on the spiritual nature of the bill, admitting it's intended to restore prayer in schools and stick it to "woke radicals."
Education or Indoctrination?
Separation of church and state advocates were quick to sound the alarm on the bill. The Freedom From Religion Foundation condemned the new law in no uncertain terms, saying in a statement that the new bill is designed only to "insert divisive religion into the public school day," and that "Florida students deserve a secular, well-funded public school system that aims to educate, not indoctrinate."
And while the bill prevents teachers from leading the class in prayer or making any sort of suggestions on how to fill the time, it seems clear that the spirit of the law is focused on giving religion a home in the classroom.
Critics say that no matter how nicely you market it, the bill is still suspect: 
Others questioned whether all religious beliefs would be treated equally under the new law:
However, defenders insist this is simply a solution in search of a problem. Florida schools could already opt-in to moments of silence at the start of the day, and students aren't prohibited from praying in school – they simply cannot be forced to do so by school staff.
What do you think of the new bill? Should students have mandatory prayer time in school?