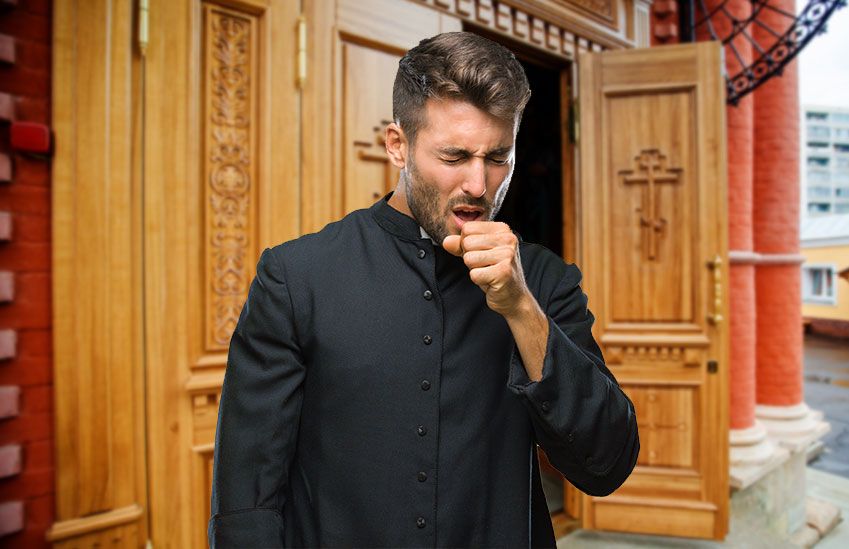 As coronavirus has many of us self-isolating, some state governors are passing laws to ensure that everyone else stays home too. 
And a Michigan ban of all gatherings of over 50 people would have stood as a shining example of decisive action to tackle the spread of COVID-19… were the state's religious buildings not lumped in with essential locations like hospitals and grocery stores as exceptions to the rule.  
 That's right. Michigan's ban on gatherings of 50+ people carves out exemptions for churchgoers, this despite the fact that churches, where dozens or even hundreds of congregants sit elbow-to-elbow for an hour or more, are a breeding ground for the spread of coronavirus.
Churches Free to Gather Despite Risk
With governors from hard-hit states like Washington, New York and California erring on the side of science and enforcing necessary social-distancing steps to reign in the pandemic, Michigan Governor Gretchen Whitmer neutered her own executive order, announcing churches, mosques and synagogues would pay no penalties for defying that same ban.
The toothless law now puts elderly churchgoers and the general public at increased risk.  
GOP Michigan House Speaker Lee Chatfield took to Facebook to defend the move, insisting: "people have a God-given right to assemble and worship, and that right is secured by both the United States and Michigan Constitution."
That they have the right to worship is indisputable. But do they have the right to assemble, when society's well being depends on all of us doing our part and socially isolating?
Many have been quick to mock young Spring Breakers splashing it up without a care in the world. Yet every passing Sunday in this country brings the risk of unnecessary coronavirus spread in church pews nationwide, fueled in large part by pastors defying common sense and science and claiming that they are some kind of necessary spiritual first responders.
Bused In
The Life Tabernacle Church in Louisiana, for example, hosted a jaw-dropping 1,825 worshippers at their Sunday morning service. Many followers were picked up and driven in on 26 different buses to hear Pastor Tony Spell insist that anybody in the congregation suffering from COVID-19 would be cured by him "laying hands on them and praying for them and depending on God to heal their body." Parishioners could also be seen touching each other and huddling together, most without even wearing masks or gloves.
Governor Edwards, meanwhile, could only urge Louisiana faith leaders to "not necessarily engage in mass gatherings where this coronavirus can spread."
Church Goes Digital
Of course, there are some religious leaders doing their part to flatten the curve.
To their credit, many churches across the US have gotten creative in order to comply with state and federal mandates to reduce the size of gatherings, often wading into unchartered technical waters by either live-streaming or podcasting their services, or even meeting in smaller Sunday morning groups.
"We're being very intentional in using language that 'Church is not cancelled, it's gone digital," explains Pastor Kevin Goss of La Grande Nazarene in Oregon, whose church recently decided to stream upcoming sermons to its 130-or-so congregants on YouTube.
The Faith Center, meanwhile, has decided to rejig its 500-person Sunday service by "promoting watch parties where people could be invited over" to view pre-recorded services and worship together at one another's homes, albeit in smaller groups. "We're hoping that will help translate to a more personal (level)," said Pastor Cameron Hefner.
Whatever the solution, it's clear that the status quo of the large Sunday mass makes zero sense in our current reality. It's adapt-or-die. Literally.
COVID-19 is, after all, a non-denominational virus. It doesn't care who your God is, or what special coronavirus-blocking powers your faith leader believes they have. And so this goes far beyond protecting religious freedom. This is about protecting human life.
What do you think? Should churches remain open and be exempt from mandatory closure laws? Is the risk to society at large worth the spiritual reward?