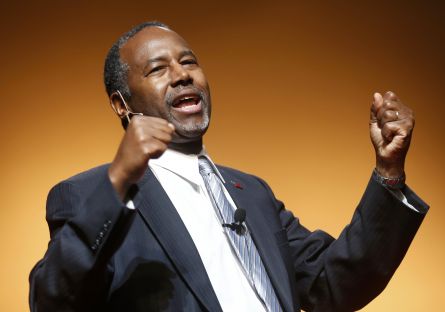 The most recent Republican debate covered a wide range of topics, and was the source of a great deal of controversy, with the moderator seeming to intentionally pit the debaters against one another. This weekend, candidate Ben Carson added even more controversy when he appeared on NBC's "Meet the Press" and stated that someone of the Muslim faith shouldn't be president. "I would not advocate that we put a Muslim in charge of this nation. I absolutely would not agree with that."
As social media ignited in debate, the Council on American-Islamic Relations responded by stating that they think Carson should drop out of the race after his remarks. While Carson is free to hold any personal opinion from a legal perspective there is actually no rule on what religion a president must be or may not be.
Nihad Awad is executive director of the aforementioned Council, which is the leading group advocating for Muslim civil liberties in America. He expanded on his group's statement by arguing that while Carson felt that a 'Muslim's beliefs that wouldn't properly line up with the Constitution', it is actually Carson's views that are in direct conflict with that governing document. Awad pointed out that freedom of, and from, religion is one of the primary reasons our forefathers first colonized this land, a notion that has been codified in the legal fabric of the country.
Other Candidates Weigh In
After Carson made his controversial comments, many wondered how the other candidates felt about the possibility of a Muslim serving as president of the United States at some point in the future. Does the religion of US Presidents matter?
Jeb Bush thinks a person's faith is irrelevant to serving in any branch of the government. He pointed out the Constitution prohibits a religious test.

Marco Rubio believes no one should be disqualified from running as president because of their faith. He went on to say he knew there were millions of Muslims in America who love their country.

Ted Cruz stated: "You know, the Constitution specifies there shall be no religious test for public office and I am a Constitutionalist."

Rand Paul's comments took a slightly different take than the other candidates. He said it's more about what you stand for and not what your religious beliefs are. However, he also stated he understood how someone could be skeptical about having a Muslim as president. He feels this way because he says terrorist attacks are primarily committed by people who are Muslim.

Donald Trump said he thinks it is something that could happen in the future (it's interesting then to note that he recently did not object when a supporter of his claimed Obama is a Muslim at a campaign rally). He didn't say whether or not he would feel comfortable having a Muslim president leading the nation.

Mike Huckabee said he doesn't think anyone should be disqualified from running simply because of their faith. He also pointed out the Constitution's prohibition on making anyone running for office to take any sort of religious test.

Bernie Sanders expressed his disappointment in Carson's comments. He pointed out how long it took this country to overcome discrimination.

Hillary Clinton simply stated a Muslim could become president of the United States and that we all needed to move on.

Martin O'Malley said "hate is not an American value" and American people are better than that.

Lincoln Chafee believes the comments should be enough to force Carson to drop out of the race. He too pointed out that the Constitution states a person cannot be forced to take a religious test to determine their eligibility for presidency.
Faith and the Presidency
Faith has always been somewhat of an issue in the race for the White House. John F. Kennedy was the first (and so far only) Catholic to hold the office, and the early days of his campaign were dominated by discussions of his faith. Many Americans feared that a Catholic president would act under the direction of the Vatican, therefore compromising the separation of church and state.
There is some evidence that several early presidents, such as George Washington, Thomas Jefferson, and James Madison, held Deist beliefs, which is to say that they had a belief in God not by a tradition of dogma passed down in churches, but rather by the use of science and reason. Their views on religion are often greatly misunderstood by the general public.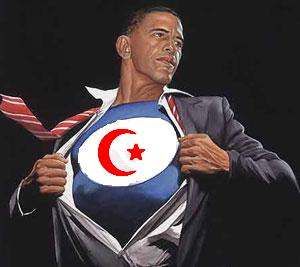 It is true that thus far, overwhelmingly, this country has predominately had Christian presidents (perhaps only with the exception of some of those founding fathers), but it was by no means established to be the "Christian nation" many today claim it is while challenging same-sex marriage or the rights of non-Christians. Founding father and president John Adams said in 1797 that "the Government of the United States of America is not in any sense founded on the Christian religion," and his peers were in agreement.
Despite this, throughout our history, many candidates have been labeled as holding different beliefs than Christians in an attempt to attack or effectively disqualify them from holding office; Ben Carson is not by any means the first person to express this sort of sentiment. Thomas Jefferson, Abraham Lincoln, and William Taft were all accused of being atheists during their campaigns in hopes of hurting their chances at winning. President Barack Obama (a Christian) has been incorrectly labeled an atheist by some, a Muslim by others, and even a Satanist by a few.
It is also worth noting that attitudes may be shifting nationwide: the current field of candidates includes Bernie Sanders, who is of Jewish descent but doesn't practice, and a number of Catholic individuals who (if elected) would be the 2nd Catholic President of the U.S.
Carson's comments about the idea of a Muslim president showed a lack of faith in the voting system. If Americans don't want a Muslim to be their next president, then they aren't going to vote for him or her, it's that simple.
We would perhaps go a step further and urge that as we prepare to pick our next leader, we should focus our attention on the specific policies each candidate has proposed. If you agree with the ideas put forth by a certain candidate, learning that their religious views may differ from your own perhaps shouldn't warrant an immediate dismissal, but instead should just serve as one more item to consider.