A mother in New York has won her appeal to not vaccinate her child with the MMR (measles, mumps, and rubella) vaccine for religious reasons. The woman, who was not publicly identified, stated that because the vaccine has links to aborted fetal cells, she had a religious objection to it. Originally, the Department of Education rejected her request to not have her son vaccinated because of her beliefs. However, she appealed, and an Education Commissioner sided with her. Because of this ruling, her son will be exempt from the vaccination and will be able to attend school without receiving the vaccine.
The Vaccination Debate
Vaccines have been in the news lately more than they ever have in the past. The majority of doctors recommend the Center of Disease Control's schedule for vaccinating, despite the alarming rise of number of vaccines. Between a child's birth and sixth birthday, he or she will receive a total of 33 vaccines, assuming he or she receives the vaccine on the recommended schedule. Many have raised the concerns over the potential health risks which are not well covered by the media, and most of the time, they aren't covered by doctors or nurses giving the vaccines either.
Possible Exemptions
In general, children are required to have a certain set of vaccinations before they are entered into the public school system. However, there are certain exemptions that can keep a child from being vaccinated. While it depends on the state you live in, here are the basic exemptions:
Medical Exemptions: These need to be signed by a doctor, saying that the child should not receive the vaccine for health reasons. It may be because their immune system is too weak to handle the vaccine, or because of an allergy to a preservative in the vaccination. Another common medical exemption is if the child has had a severe reaction to a previous vaccine.

Religious Exemptions: Religious exemptions state that people who have a religious opposition to vaccines (such as the woman we are discussing and her objection to the vaccine's link to fetal tissue) may sign a form exempting their children from vaccinations. However, the strictness of these policies varies by state, which is why the New York woman originally was told her reason for not vaccinating was not valid. Furthermore, three states (California, Mississippi, and West Virginia) do not allow religious exemptions.

Philosophical or Personal Belief Exemption: This exemption is only available in twenty states, and the rules apply differently depending on which state you reside in. This allows parents to exempt their children from vaccines if it goes against what they feel about vaccines personally.
Religious Freedom and Endangerment
Most of us would agree that each person has the freedom of conscience to make decisions on any issue that affects them and not others. Vaccination fits into a grey area in that regard. It isn't terribly likely at all that an unvaccinated person would create a major health risk due to what we call herd immunity.
Herd immunity is the ability of a population to resist an attack of a disease because the majority of members are immune to it and function as a shield to stop the susceptible people from even being exposed to it.
The problem with a movement of people not getting vaccinated is that this weakens that shield and more people will come into contact with highly contagious and sometimes deadly diseases. There is a somewhat common question that if vaccines work, then nobody should care when others choose to not get vaccinated, but this relies on a misconception.
As we mentioned above, there are some people born with weak immune systems or allergies, and even if they want to be vaccinated, they cannot be exposed to an otherwise harmless dose of a disease. These people depend on being shielded by herd immunity. Healthy people that opt out of vaccinations are contributing to the health decisions of others. Their freedom is, to an extent, infringing on the freedoms of others.
Problems with Government Mandates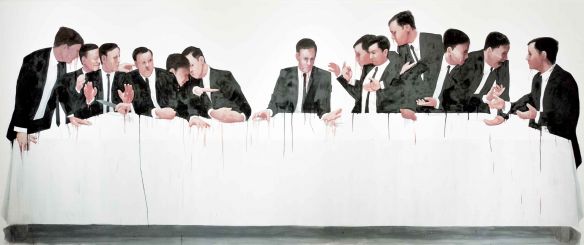 Giving the government power to make these medical decisions for us might seem perfectly fine and even reasonable to many, but it would heavily depend on who is wielding that power. This is always something we should consider when mandates are allowed.
Conceding power to one regime you like could result in that very power being handed over after the next election to someone with whom you disagree to enact measures perhaps even totally unrelated to why those powers were granted to the office in the first place. Even if you are pro-vaccination, consider that it becomes difficult to have a solid argument against other government mandates if you allow one on this issue.
ULC Ministers and Exemption
The ULC is a very diverse group of ministers with a plethora of beliefs. This includes religious and philosophical stances on vaccinations. We have been in contact with ministers that stress the medical benefits in championing a view that all children should receive at least some basic vaccinations not only for their own good, but in helping protect the herd immunity and protect those that cannot receive this preventative treatment.
We also regularly receive calls and letters from ministers that have religious objections to vaccinations and request exemption by way of their affiliation to the Universal Life Church. Religious exemption by way of a church requires that the religious body has an official stance on the matter and that finds the practice objectionable relative to their beliefs.
Since the ULC supports the freedom of belief of all our ministers, and given that we have ministers on opposing sides of the issue, the church does not have any official stance on the matter. As such, we cannot issue letters requesting exemption for our ministers. Any ministers seeking exemptions would need to express their beliefs as being personally held, not as part of church doctrine.
How do you feel about the woman in New York winning a religious exemption for her child? This no doubt will inspire many different and nuanced positions. We champion expression of religious freedom. We also want to consider the potentially problematic issues that arise as the numbers of children vaccinated drops as well as the problems in granting the government power to tell us what to do. How do you feel these considerations can be sufficiently addressed to the best benefit of us all?
Share with us below.