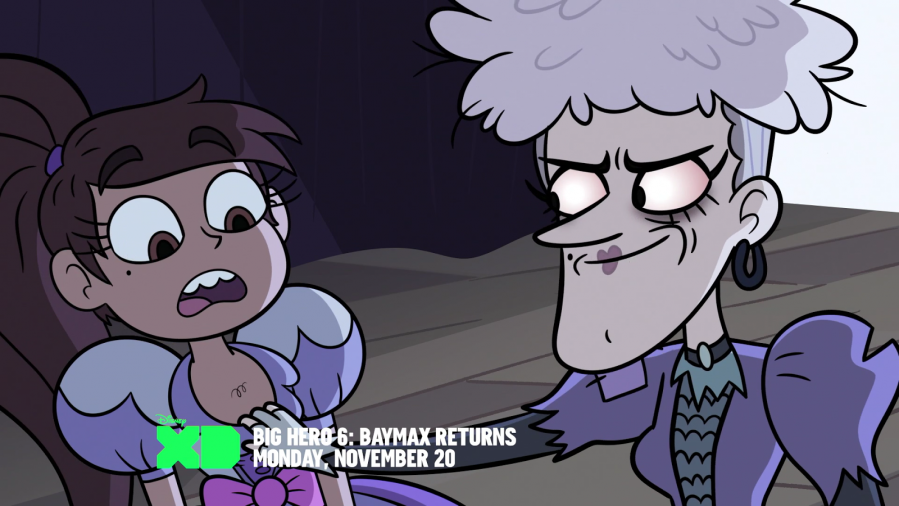 ---
The popular animated Disney show Star vs. The Forces of Evil recently featured a young male character who chooses to dress up as a princess.
The episode drew immediate backlash from numerous conservative groups, including the American Family Association, who took issue with the show's message that there's nothing wrong with boys dressing like girls (or vice versa).
On the flip side, many LBGTQ news outlets commended Disney's decision to address the controversial topic of gender identity in children, calling it a "bold move" for the network.
Sending a Progressive Message
First of all, let's look at what actually happened in the show. One of the main characters, Marco, transforms himself into a princess for a visit to the "School for Wayward Princesses." But when the evil headmistress discovers a hair on his chest, Marco is suddenly in danger of being kicked out. Instead of getting the boot, though, all the female princesses decide to stand up for Marco, defending his decision to dress as a princess.
Regarding the chest chair, one princess shouts: "That doesn't prove anything! Princesses can be hairy!"
"Why does it matter if he's a boy? Nothing he said was wrong!" says another.
"He can be a princess if he wants to!" the girls all agree. After all, they insist that being a princess is a "state of mind," not a matter of gender.
The scene sent a strong message in favor of allowing kids to dress however they feel comfortable regardless of their biological gender.
Spreading Propaganda?
Disney has been a vocal supporter of the LGBTQ community, featuring gay characters in shows and movies on numerous occasions. In fact, Star vs. The Forces of Evil had previously drawn fire from religious groups when it became the first Disney program to feature a same-sex kiss scene.
The American Family Association, a Christian activist group, has been a frequent critic of Disney's so-called "social activism," especially its influence on children. They argue that Disney's insistence on featuring gender nonconforming and LGBTQ characters in children's programs will have "grave and eternal consequences" on society.
Disney says its programming decisions are meant to educate children about LGBTQ issues.
However, critics contend this philosophy has been taken too far, moving beyond the boundaries of "educational programming" and crossing the line into "progressive propaganda" territory. They insist such messages are especially insidious when fed to children, who are highly impressionable. This sentiment was echoed by popular evangelist Franklin Graham in a recent Facebook post:
"Disney used to be the brand that parents could trust. They were kind of like the 'gold seal' of family programming. But those days are long gone. Disney is in the LGBTQ camp, and they're wanting to use so-called family-friendly programs to influence the youth of today to accept and to be a part of the destructive LGBT lifestyle."
The Right Way to Educate?

Disney holds an undeniably powerful position in popular culture, but are they really guilty of abusing this power to indoctrinate the nation's youth? That claim seems a bit extreme. LGBTQ individuals are part of our global community, and they're not going away no matter how badly some Christian groups may hope for them to do just that. Best children learn about these issues as opposed to being hidden from them.
As for the programming itself, critics complain that it encroaches on sensitive subjects, such as same-sex relationships, which should be left up to parents to explain to their kids. But on the other hand, Disney's supporters point out that programs like Star vs. The Forces of Evil do wonders in helping to promote tolerance and understanding in children from an early age especially if their parents don't happen to look so favorably on the LGBTQ community.
What do you think?