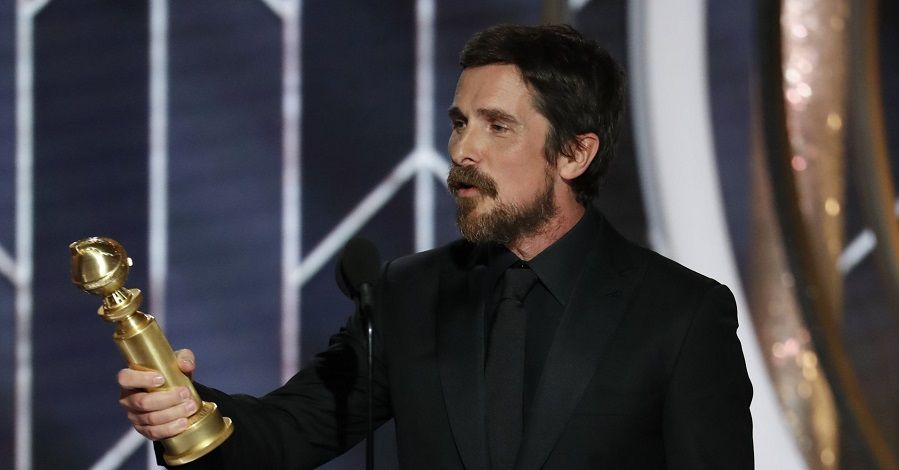 ---
Satan is back in the headlines after making an unexpected appearance at the Golden Globes last night. It all started when Christian Bale took the stage to accept the Best Actor award for his portrayal of Dick Cheney in the film "Vice."
Midway through his speech, Bale caused a stir by thanking Satan for "giving him inspiration" for how to play the role of the widely-disliked former vice president.
The comments quickly went viral, prompting a response from the Church of Satan on Twitter. "To us, Satan is a symbol of pride, liberty and individualism, and it serves as an external metaphorical projection of our highest personal potential," the church tweeted. "As Mr. Bale's own talent and skill won him the award, this is fitting. Hail Christian! Hail Satan!"
To us, Satan is a symbol of pride, liberty and individualism, and it serves as an external metaphorical projection of our highest personal potential. As Mr. Bale's own talent and skill won him the award, this is fitting. Hail Christian! Hail Satan! https://t.co/ILuK8TFZXi

The Church Of Satan (@ChurchofSatan) January 7, 2019 Responding to one of thousands of "Christian thanks Satan" jokes that soon flooded the internet, the Church of Satan sought to point out why that statement might not be so crazy, after all:

"Satan has been the best friend the church has ever had, as he has kept it in business all these years!" Anton Szandor LaVey, The Satanic Bible https://t.co/JiqdPRJWsZ

The Church Of Satan (@ChurchofSatan) January 7, 2019 And if the drama wasn't great enough already, Dick Cheney's daughter shot back with an article about Christian Bale's alleged assault charge from back in 2008, quipping that "Satan probably inspired him to do this, too."

Satan probably inspired him to do this, too. Christian Bale arrested for 'assault on mother and sister'| The Independent. https://t.co/kesnNno9Zv

Liz Cheney (@Liz_Cheney) January 7, 2019