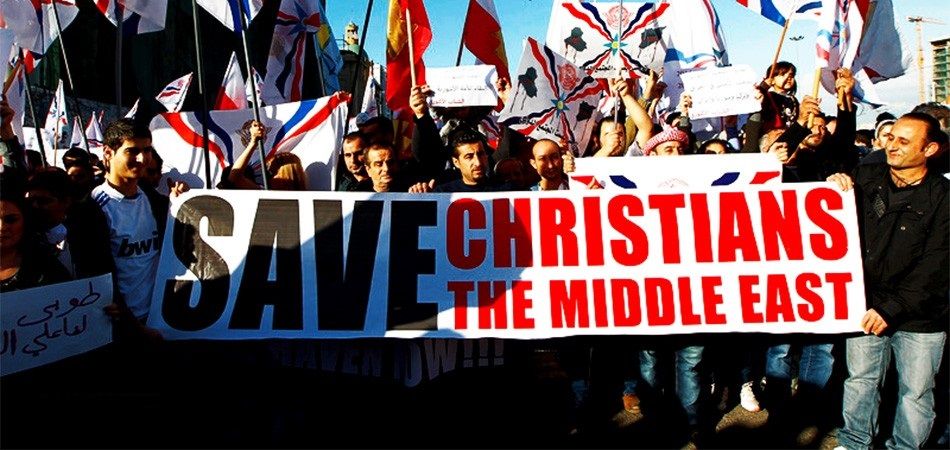 ---
Research has shown that Christians are the most persecuted religious group worldwide. In countries such as North Korea, China, Russia, and Iraq (just to name a few), Christians are imprisoned simply for having "problematic" beliefs. For those who proselytize, the consequences can be even greater. This is the sad reality of being a minority faith group in countries that lack freedom of religion.
Recently, a group of Christian scholars decided to tackle the issue from a fresh angle. The group wanted to study how Christian communities respond to this widespread oppression. How are they dealing with it? This idea quickly grew into a collaborative global research project, which they titled "'Under Caesar's Sword". The project focused on the methods that Christian communities used when their religious freedom was threatened and/or violated.
Astounding Violence
In a notorious incident back in February 2015, 21 men, most of whom were Coptic Christians, were marched onto a Libyan beach and beheaded by members of the Islamic State. Images of the horrific crime helped to spark awareness surrounding Christian persecution.
Open Doors, a Christian non-profit, estimates that nearly 7,100 Christians died because of their faith in 2015 alone. But this number doesn't take into account incidents of general hostility, intimidation or non-fatal violence felt by Christians. And it's not just hate groups committing these crimes government authorities are known to participate as well.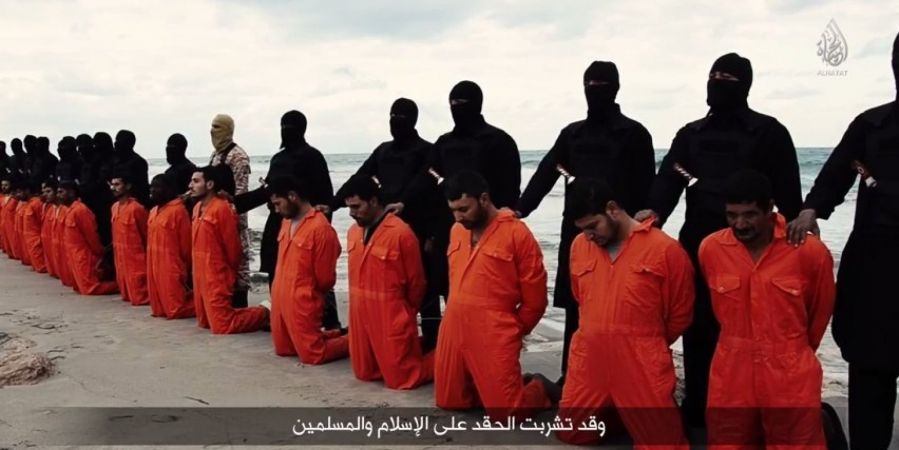 Three Types of Responses
"Under Caesar's Sword" found that Christians generally respond to persecution in three different ways:
Survival - 43 percent

Association - 38 percent

Confrontation - 19 percent
Survival strategies involve, well, surviving. Although many people consider survival strategies to be the least proactive, if you would otherwise be killed for your beliefs it may be the only option. Survival in just an environment demands tremendous creativity and cunning. Survivalists generally do not directly confront the oppression, but simply attempt to adapt and blend into their surroundings. One example given in the report: Christians in Iran will keep their religion secret and instead pose as Muslims when going out in public.
Association strategies are those in which Christians create relationships with other groups and build community ties. One popular method is providing social services. Many Christian organizations go into an oppressive country and help the less fortunate, building goodwill among the people. In turn, the government allows these groups certain freedoms because the services they provide are so valuable.
Confrontation strategies are the least common, but they are the most dramatic. It should be noted, confrontation does not necessarily mean taking up arms. The report explains that a more common approach is publicly demonstrating against any human rights abuses. However, this is a high-risk strategy; many demonstrators are martyred or imprisoned for their actions.
Overcoming Hate
"Under Caesar's Sword" illustrates while persecution comes in different forms, so too do the strategies for dealing with it. The report shows something else, too: people don't give up. They might stay in hiding, or carry out their resistance in secret, but resist they will. The power of religious expression endures. Even in the face of great danger, people will stand by what they believe in.
What About Persecution of Muslims?
While it received plenty of acclaim, the project has been criticized by some as misleading. Many other faiths also face oppression, and yet researchers chose to only focus on Christians. While violence against Christians is certainly a problem, other religious groups are also affected chief among them Muslims. Incidents of religious violence in Muslim countries is often devastating, marked by suicide bombings and other barbaric acts.
Furthermore, they point out, oppression takes many forms. For example, in the United States, Muslims are frequently discriminated against, attacked with lewd language, and targeted in hate crimes. Living in an environment of constant prejudice takes its toll this fact shouldn't be glossed over, say critics.
We'd like to hear your thoughts on these issues. What is your reaction to the report? Do we need to pay more attention to Muslim persecution?