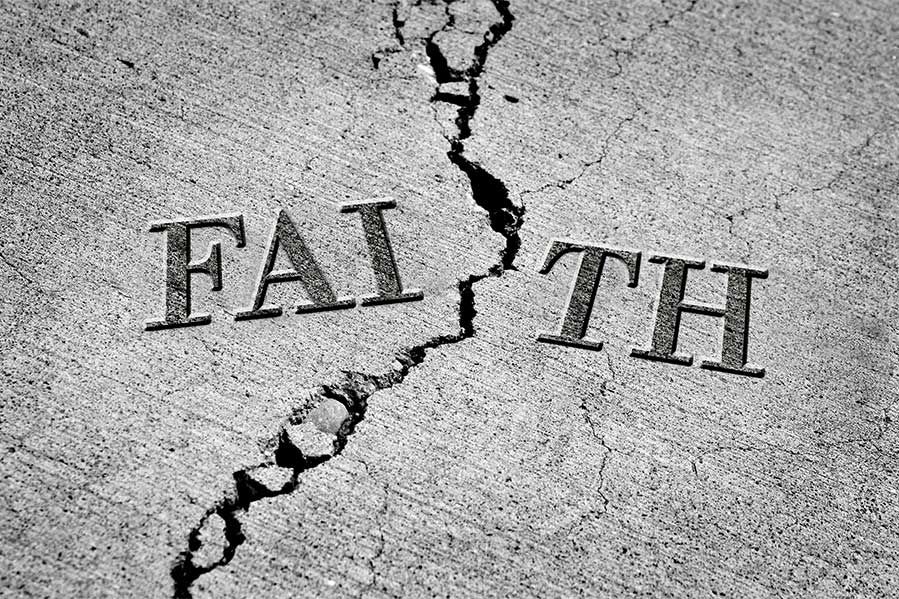 Imagine creating an identity and a career centered around believing in God, then waking up one day and realizing you no longer believe. What would you do?
That was the exact scenario facing Jon Steingard, the lead singer of Christian rock band Hawk Nelson. After pondering the question for a long time, Steingard made the decision to publicly renounce his faith – an announcement that sent shockwaves through Christian circles. 
In a lengthy Instagram post, Steingard explained to fans and fellow Christians that, frankly, he no longer believes in God. He likened his loss of faith to slowly pulling at the threads of sweater, "and one day discovering that there was no more sweater left."
Steingard explained that he grew up in a loving Christian home, the son of a pastor. "Everyone I was close to believed in God," he says, "so I did too." But now, after having time to reflect, he says his faith is gone. Steingard made the admission because "it feels like it's time for me to be honest." 
Some applauded Steingard's painful admission – but judging by the online reaction, others were clearly less charitable.
The Flock Loses a Member
Steingard's bandmates told Fox News that they still support him, but hope he finds his faith again. "God is still for Jon and he still matters," they said. "That truth doesn't change just because we question it."
But not everyone was so magnanimous, particularly when leaving comments on the internet (what's new). One Instagram user asked, "I just have to wonder why you need to proclaim this publicly and shake possibly weaker Christians' faith? ...The enemy of your soul has gotten you into a very dangerous delusion, I pray you turn back to the truth before it's too late."
And a great many others questioned if Steingard ever believed. Some suggested that if he could simply renounce it, his faith was never "authentic" to begin with. Another fan wrote on Instagram, "You will bend the knee as we all will. While you have abandoned God he will never abandon you."
Kissing God Goodbye
Could there be a trend starting here? Steingard's announcement follows not long after popular Christian author Joshua Harris' very public turn away from faith. Harris, a purity advocate who wrote the best-selling book "I Kissed Dating Goodbye" in 1997, announced he was leaving Christianity last year. That publication was an instrumental document for many millennial evangelicals, one that implored them not to have sex or even kiss before marriage. Harris has since renounced the book, and apologized for the harm he believes he caused, particularly towards LGBTQ people. Like Steingard, Harris received mixed reactions from his announcement. 
Pew Research reports that Americans are losing faith at a rapid pace. In 2019, surveys showed that just 65% of Americans identify as Christian. That is a 12 point drop from only a decade prior, leading some experts to predict a future in which God plays a much less prominent role in many people's lives. In fact, America's fastest-growing religion is actually 'None'.
What do you think? Admitting to yourself and others that your beliefs have changed is undoubtedly difficult. How should the faithful respond to those who've lost their belief in God? ****Does religion have a place in America's future, or will we see an increasingly agnostic nation in the decades to come?