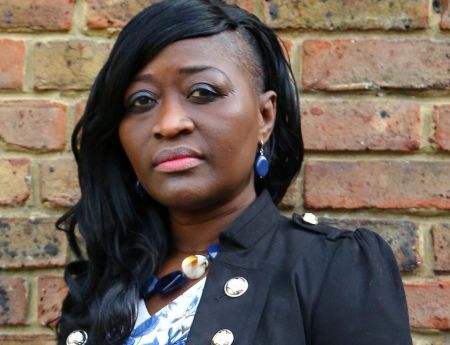 The recent firing of a Christian nurse in England has ignited debate about the role of faith in healthcare. After 15 years on the job, Sarah Kuteh was dismissed from her position for aggressively pushing her Christian faith on patients while prepping them for surgery. Hospital officials say the decision came on the heels of complaints from numerous patients who felt the nurse had overstepped her bounds.
For her part, Kuteh believes that the termination was unfair: "All I had done was to nurse and care for patients. How could it ever be harmful to tell someone about Jesus?"
It's easy to see how she could feel that the lines were a little blurred, as her duties as a nurse involved interviewing pre-operation patients (which included asking some questions about their religion). However, after giving Kuteh two previous warnings, her superiors ran out of patience and dismissed her for gross misconduct.
Kuteh decided to fight the decision.
Fighting Back
Kuteh's lawyer commented on the case, arguing that "a nurse without compassion would be unworthy of the name. On top of performing her immediate duties, a good nurse would try and find words to say to her patient."
For her part, the nurse insists that she only talked about her faith during the specified religious section of the interview: "I don't want it to look like it was a habit. I would not always initiate it, only when I'm prompted in the questionnaire".
But other parties involved paint a very different story.
For example, a spokesperson for the National Health Service described many of Kuteh's interactions with patients as "inappropriate" and that it seems she was clearly trying to "impose her religious beliefs" onto them.
Several patients complained that Kuteh spoke more about religion than the actual procedure they were about to undergo. One cancer patient even alleges that she told him praying would raise his chances of survival.
The case was brought before an independent panel last month. After some deliberation, the decision to fire Kuteh was upheld.
Praying on the Vulnerable
Religion often deals with ideas of death, mortality, and the afterlife. It only makes sense that chaplains and other types of religious representatives can be found on the hospital payroll. But what is the role of religion within a medical institution like a hospital?
Hospital patients are in a uniquely vulnerable position. For those with sincere faith beliefs, having someone to speak with about those issues might be a welcome relief. However, for those who do not share such beliefs, having an unwanted religious experience forced upon them could be incredibly distressing especially if it comes right before an important medical procedure.
The independent panel that upheld Kuteh's dismissal shared this viewpoint, writing: "Many people are not religious and there are many people that object. It is a subject fraught with difficulty and as a consequence people should not express anything about their own beliefs without it first being raised as a question by someone else."
Andrea Williams, chief executive of the Christian Legal Center, was dismayed by the result. She thinks that Kuteh's case is yet another example of modern society discriminating against Christians:
"This religious illiteracy is pushing Christians out of public life and robbing society of the service of many good people like Sarah Kuteh".
Villain or Martyr?
In the aftermath of this saga, Kuteh has emerged as a martyr for those who believe religion absolutely has a place in our lives and in the workplace. From their perspective, she went down fighting for Christian values. Kuteh lost her job for trying to bring Christ into people's lives when they most needed it.
The obvious problem with this idea is that many of her patients did not want to hear about Christ. They wanted information about the procedure they were about to undergo.
Do you think that the nurse's firing was justified? What is your view on religion in hospitals?