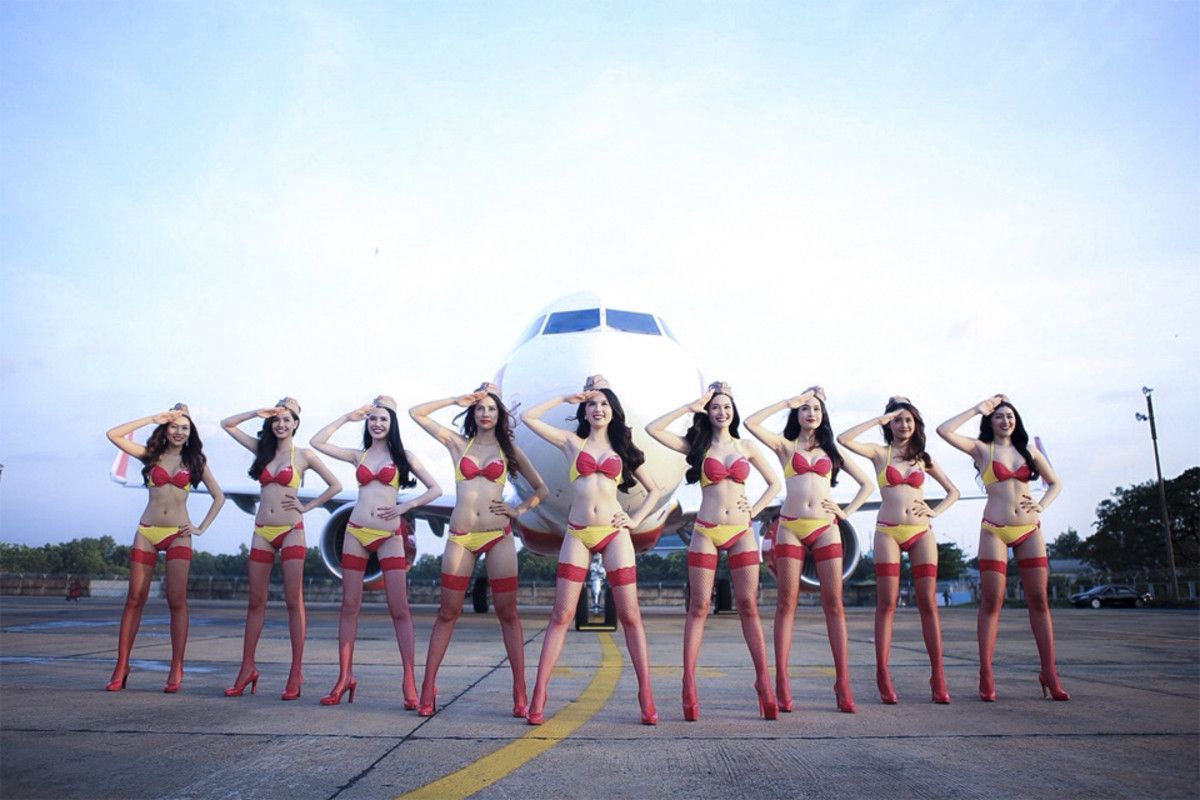 ---
A budget airline in Vietnam is exploiting an age-old truism: sex sells. Commonly known as the "bikini airline", VietJet has soared to popularity in recent years. The company used an unconventional strategy on its way to capturing 30% of the total airline market in Vietnam: bikini-clad stewardesses. The budget airline has raced ahead of its competition and is now projected surpass even the top-ranked Vietnamese airline.
Their controversial PR stunts started back in 2011, when VietJet launched a series of advertising images showcasing attractive stewardesses dressed only in bikinis. This maneuver tapped into a youthful Vietnamese population that is traveling more than ever before. Suddenly, there was an allure around the airlines which never existed before. The company recently enjoyed a successful debut on the stock market.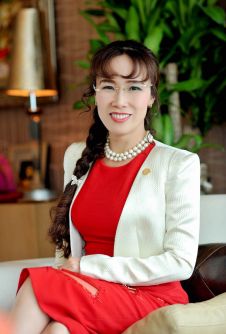 Turning Lust into Profit
Many people are surprised to learn that the CEO and founder of VietJet is a woman. Nguyen Thi Phuong Thao came up with the idea to staff her airlines with sexy bikini-clad female flight attendants, making headlines and garnering tremendous attention. While the decision was (and continues to be) controversial, it's hard to argue with the results: Thao now holds the title of Vietnam's first female billionaire.
When asked if she had any qualms about using risqué images to sell airline tickets, she stated, 'We don't mind people associating the airline with the bikini image. If that makes people happy, then we are happy."
Bikini Backlash
The criticism has been vocal. A lot of people are uncomfortable with VietJet's decision to sexualize the image of their female flight attendants. A veteran flight attendant and well-known author expressed her concern on Twitter, explaining that involving bikinis "just invites unwanted attention and sends the wrong message."
It was certainly a risky gamble, but the marketing strategy helped give the airline international recognition and success. However, critics say the tactic is in especially bad taste given Vietnam's dark history. The troubled country has long been a hotbed for sex trafficking. Thousands of women and young children become victims of sexual exploitation and forced prostitution each year.
That's why, aside from the obvious objectification of women, many native Vietnamese have taken to social media to decry the "bikini airline" for its negative impact on Vietnam's image in the international community. While the country has been working to stop the sex trafficking epidemic, VietJet's provocative marketing risks reversing the hard-fought progress that has been made.
Lust and Layovers
Here's the problem: marketing works. And when you can so easily tap into a base human instinct such as lust, it's no wonder airline tickets are selling like hotcakes. For a lot of men, there is something irresistible about flying through the air and being waited upon by beautiful women. The rise of VietJet and its continued success proves this.
No Plans to Change
Despite the criticism, VietJet is not shying away from its controversial strategies. The airline has even announced plans to grow its fleet to 200 planes by 2023. The company wants to keep pushing the boundaries, capitalizing on the deadly sin of lust to make sure business is always booming.
Is it ethical to use sex to sell airline tickets? Would you ever book a flight on "bikini air"?