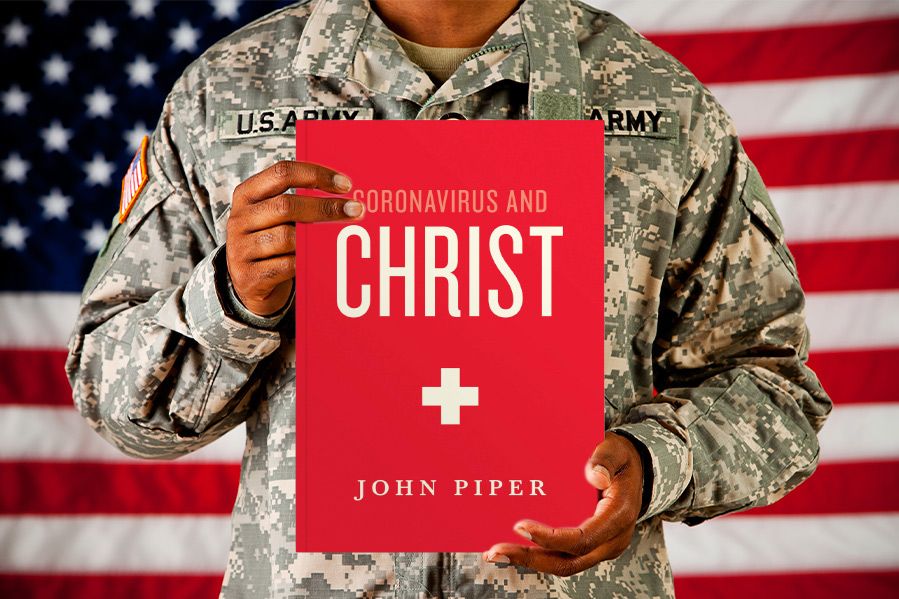 A senior U.S. military chaplain stationed in South Korea is in hot water for sending dozens of subordinates an unsolicited email containing a PDF of John Piper's ebook 'Coronavirus and Christ', which says God is using coronavirus to punish nonbelievers, LGBT people, and those living in sin.
In the email, Col. Moon H. Kim said "this book has helped me refocus my sacred calling to my savior Jesus Christ to finish strong. Hopefully, this small booklet would help you and your Soldiers, their Families and others who you serve." Now, Mikey Weinstein of the Military Religious Freedom Foundation (MRFF) is calling on Secretary of Defense Mark Esper to punish Col. Kim, and he's not alone. Weinstein is representing 22 Christian military chaplains, some of whom were included on the original email, who feel that Col. Kim went too far in sharing a controversial theology unsolicited.
Punished From Above
Weinstein, and those he's representing object to multiple passages that say God is using coronavirus to punish sinners. "Some people will be infected with the coronavirus as a specific judgment from God because of their sinful attitudes and actions," reads the header for Chapter 7 of 'Coronavirus and Christ'. The chapter continues, citing "the sin of homosexual intercourse" as a specific sin that God might punish. And referencing the Apostle Paul, the book says that men who "gave up natural relations with women and were consumed with passion for one another" got "the due penalty."
In essence, if any LGBT person gets coronavirus, it's probably God's way of showing his anger.
Per the book, coronavirus is sometimes, but not always, a judgment from above.
Piper continues, saying that "the coronavirus is, therefore, never a clear and simple punishment on any person... But it is fitting that every one of us search our own heart to discern if our suffering is God's judgment on the way we live."
Calling For a Court Martial
On April 29th, Mikey Weinstein of the Military Religious Freedom Foundation sent a letter to the Secretary of Defense insisting Kim "be officially, swiftly, aggressively, and visibly investigated and disciplined in punishment for his deplorable actions." The letter says that Col. Kim's email was improper, given he was a "man in a position of substantial power and influence over them."
Those he's representing are choosing to stay anonymous for now, fearing retribution from up the chain of command.
Weinstein insists Kim has every right in the world to believe anything he wants, but that sharing it with those beneath him in the chain of command is wildly improper. He told the Christian Post that he is calling for Col. Kim to be court martialed because he "endorsed a booklet claiming that this is the punishment of God for people who have sinned, which includes gay people… this not only in violation of the EEO provisions of the Department of Defense but a ton of other DoD and U.S. Army provisions."  
Weinstein is no stranger to these types of issues. He's done everything from blocking scripture from appearing on dog tags to condemning Space Force's use of an 'official Bible'.
Objecting to the Objections
Not everyone agrees that misconduct took place, however. "If the Army gives in to Mikey Weinstein's demands, it will be violating the Constitution and federal law," said Mike Berry of First Liberty Institute. "It will also be violating the sacred trust that is necessary for our military to defend the nation."
Berry says that Chaplain Kim did nothing wrong, and that Weinstein should be ashamed of himself.
After all, he says, Kim was simply doing exactly what he was hired to do. "When a chaplain is engaging in what chaplains do every day, it's protected."
What do you think? Was this improper conduct on the part of the chaplain? Or is he under fire for doing his job?