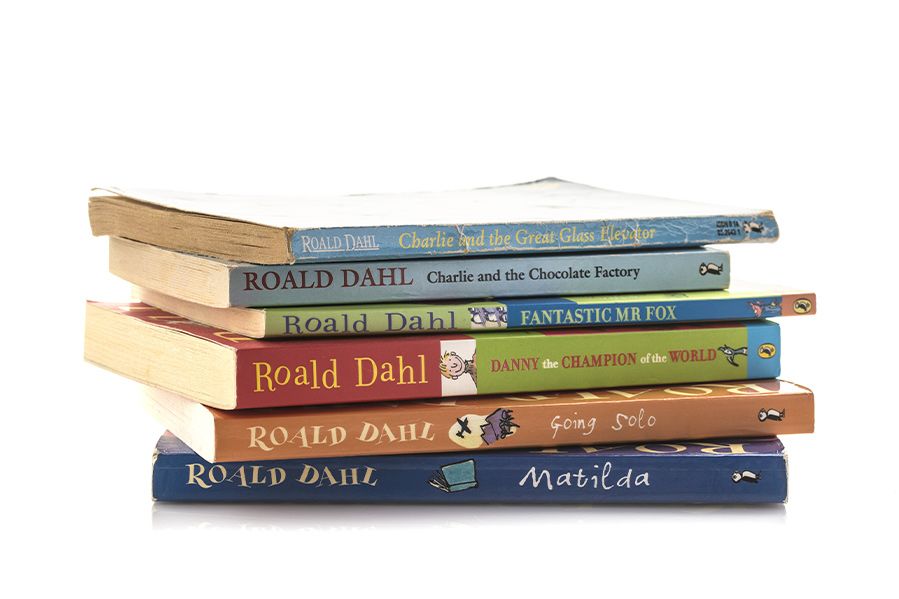 For decades, beloved author Roald Dahl's books have entertained children and parents alike.
The British author, best known for classics like Charlie and the Chocolate Factory, James and the Giant Peach, and Matilda, passed away in 1990, but his legendary works live on today, through numerous film adaptations and constant reprints of his most popular works.
But the newest editions of his books has critics up in arms.
Puffin, in conjunction with the Roald Dahl Story Company, have opted to edit out words they deemed "offensive" in the latest editions, prompting much outrage from readers around the world.
Censoring the Past?
According to The Roald Dahl Story Company, which manages the rights to Dahl's books, says they simply wanted to update some of the language in the books to reflect modern sensibilities and ensure that "Dahl's wonderful stories and characters continue to be enjoyed by all children today."
They worked with an organization called Inclusive Minds, which describes themselves as a "collective for people who are passionate about inclusion, diversity, equality and accessibility in children's literature."
You might say the changes largely went over like a giant peach.
Augustus Gloop is no longer "fat", he's "enormous". Oompa-Loompas are no longer "small men", they are "small people". Even words whose meaning has since shifted culturally, like "queer", have been changed. In James and the Giant Peach, the "queer ramshackle house" is now a "strange ramshackle house".
There are hundreds of similar revisions across his many books.
Critics were quick to hit back against the changes, with many decrying them as 1984-style censorship. 
"Roald Dahl was no angel, but this is absurd censorship," wrote author Salman Rushdie, himself no stranger to literary criticism. "Puffin Books and the Dahl estate should be ashamed."
Rushdie was famously the target of a fatwa in the 1980s, a religious decree from Ayatollah Ruhollah Khomeini that wished death upon the author over alleged anti-Muslim content in his 1988 novel, The Satanic Verses.
Scottish actor Brian Cox also weighed in on the Dahl collection, saying "I really do believe [Dahl's books are] of their time and they should be left alone."
"If we start down the path of trying to correct for perceived slights instead of allowing readers to receive and react to books as written, we risk distorting the work of great authors and clouding the essential lens that literature offers on society," wrote Suzanne Nossel, CEO of PEN America, a writing collective which advocates for freedom of expression.
A Complicated Legacy
Dahl's legacy has been the subject of much debate in recent years as some rather ugly beliefs of his have resurfaced. 
For example, throughout his life, Dahl made and wrote numerous antisemitic comments.
A few months before his death in 1990, he outright stated he held antisemitic views. "I'm certainly anti-Israeli, and I've become antisemitic in as much as that you get a Jewish person in another country like England strongly supporting Zionism. I think they should see both sides," Dahl said. 
On prior occasions, he'd called Jews "barbarous murderers", referenced "Jewish bankers", and even seemed to imply that Hitler's persecution of them wasn't unwarranted. "I mean, there's always a reason why anti-anything crops up anywhere," he once said. "Even a stinker like Hitler didn't just pick on them for no reason."
Some have compared Dahl's complicated legacy to that of embattled Harry Potter author J.K. Rowling, who has been accused of making transphobic comments.
Still, even harsh critics of Dahl's comments say his works shouldn't be censored or rewritten. Author Philip Pullman stated simply that Dahl's works "should be allowed to fade away. Let him go out of print."
What do you think? Should books, especially books for children, be regularly updated to reflect modern sensibilities?
Is this a case of censorship, or simply a smart commercial move? And should an author's personal views impact how we view their creative works?
---
Update 2/24/23: Amid growing criticism, Penguin Random House, the publisher of Roald Dahl's collection, announced it will re-issue the original books alongside the updated versions, giving people the choice on which version to buy.