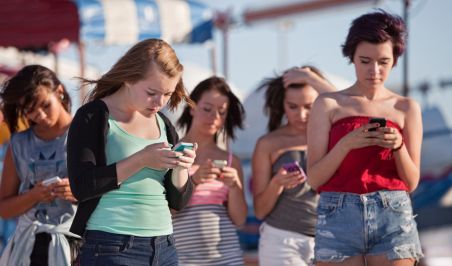 These days, almost everyone has a smart phone. Cell phones can do amazing things, much more than they could do even a few years ago. While phones were originally used for calling, texting, and perhaps to play a very basic game, smart phones can do almost anything you could imagine.
Want a device that will give you step by step directions to basically anywhere in the country? Use your phone. Did you forget to turn off your lights at home and activate your alarm system? There's an app for that. Looking for something that will track all of your calories and workouts to make sure you are sticking to your diet? Done.
With all the things that cell phones do for us, it's really no wonder that we spend a good chunk of our day hypnotized by them. Smart phones are a tool; a means to ends that is neither good nor bad in themselves.
However, we often get so caught up in them that we lose sight of important things in our lives. We can become less productive, or fail to nurture our relationships with those around us while our attention is focused on our screens. Our ancestors worshiped golden statues, but are we guilty of idolatry with a new object? Are we committing the 21st century sin of phone worship?
Negative Impact
Almost everywhere you turn, you can see people on their cell phones. Whether they be on dates, in church, or at the movies, people just can't seem to pull themselves away from their phones. Unfortunately, it's starting to take its toll. There are health conditions related directly to overuse of cell phones, and these health conditions are on the rise:
Texting thumb is a common form of tendinitis that comes from overusing the thumb to send text messages and browse the web from your phone.

More people are getting headaches related to staring at a screen for too long.

Neck strain is another common occurrence from so many people looking down at their phones for long periods of time.
While none of these things are life threatening and more of an annoyance than anything, it is a sign that something is wrong in our society.
Distracted driving has risen exponentially since the use of cell phones has become popular. Years ago, all distracted driving meant was that you looked away from the road for a brief second to change the radio station, or perhaps you were using one hand to eat.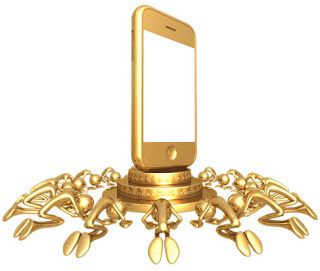 Now it has become something far more serious. People are using their cell phones while driving, which has led to the death of many. Too often are people running red lights or veering off the road because they thought the text they were sending was just too important to wait. A sense of urgency seems to be felt by most of us now; that phone call to mom needs to happen now, or you need to order your pizza on the drive home so it's ready when you get home. While it seems convenient, it can be deadly.
Even when using a smart phone isn't directly posing a danger to you, it steals your focus away from friends, scenery, and events. Life passes you by and you are tacitly saying that you value your time on your phone over other things. When we look back at our lives, it's highly unlikely that anyone will wish they had spent more time staring at their phone, yet that's how many of us act in the present.
What You Can Do About It
If you find yourself among those who can't seem to go more than a few minutes from looking at your phone, there are a few things you can do to help. Consider putting your phone in another room so you don't find yourself absentmindedly checking your Facebook or Snapchat. Turn your ringer to silent so you don't feel obligated to check your phone every time you receive a text or email. Set your phone up to get fewer push notifications so that your phone doesn't go off every time someone "likes" your photo of your cat that you posted last week. These things can help you live in the now.
Some people are forgoing cell phones and social media altogether. These people find that they enjoy life much more when they aren't constantly tied down by a device that requires their attention 24/7. If you find yourself stressed because of your phone, you may want to consider getting rid of it. While this isn't possible for everyone, going back to a simpler time may be just what you need to get rid of your phone addiction.