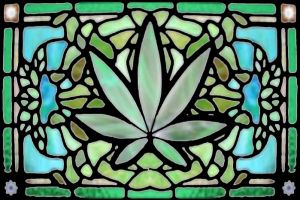 The Indiana government is barring a ULC minister from the free expression of his faith. Despite religious conservatives having just passed a controversial Religious Freedom Restoration Act to supposedly prevent such restrictions, Bill Levin of the First Church of Cannabis is not allowed to partake in his holy sacrament, marijuana, and he has filed a lawsuit in the Marion County Circuit Court.
The Republican legislature recently passed a measure that seeks to prevent any burden on people of faith in adhering to their beliefs. They allege that business interactions between religious individuals and certain types of people consist of one such burden. In practice, this law could end up giving people a free pass to refuse services without penalty to people on the basis of religious objections.*
Not looking to wield the law as an excuse to negatively impact others, Bill Levin is simply hoping it will allow him to practice the rites of his faith within the privacy of his Indianapolis cannabis church. The suit details that laws that criminalize not only the possession of pot, but also visiting a place where it is used have "substantially burdened" the church's exercise of religion, and that this violates the state and federal constitutions.
"Members of the Church believe cannabis brings us closer to ourselves and others, it is our fountain of health, our love, curing us from illness and depression," said Levin. "We embrace it with our whole heart and spirit, individually and as a group."
Genuine Protections or Ulterior Motives
If the First Church of Cannabis isn't covered by the religious freedom protections, it would give some credence to the idea that these laws are really enacted by conservatives across the nation with just Christians in mind.
Franklin Graham, son of the famous preacher Billy Graham, wrote that we are in a watershed moment in the battle for the moral soul of our nation, and that people of faith need genuine prot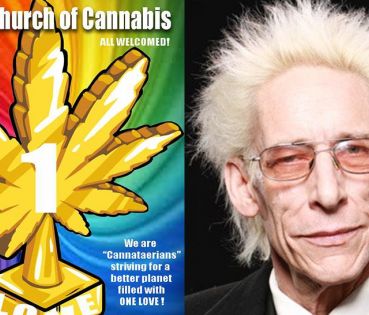 ections as minority groups gain equality. This of course makes a huge assumption: that people of faith are in agreement on political issues, which is not the case even within Christianity.
Some faith leaders go so far as to explicitly assert that religious liberty is only meant for Christians. Bryan Fischer of the American Family Association said, "Our government has no obligation to allow a treasonous ideology to receive special protections in America, but this is exactly what the Democrats are trying to do right now with Islam."
Russell Moore, president of the Ethics and Religious Liberty Commission, argued that "Christians in the United States have too often been only concerned about religious freedom for themselves, rather than fighting for religious freedom for all." He spoke with Fox News contributor Kirsten Powers at a religious freedom symposium in Washington D.C. Powers applauded the legal measure taken to stave off persecution of Christians, but worries that many believers are conflating their concepts. "Sometimes I hear Christians talking in a very self-pitying way, 'woe is us because this is the way society is going.' That's not religious persecution from the state. We need to understand, people not liking you is not religious persecution."
What do you think, is the First Church of Cannabis suffering religious persecution? Your answer isn't necessarily linked to your views on the marijuana legalization debate. You could potentially fall anywhere on a very large spectrum.
The church held its first service on July first, though no congregants partook in the sacrament. Members gathered even as their building was surrounded by law enforcement officials and cameras. It will be interesting to see what becomes of the church. We hope Bill Levin will keep us up to date as he fights for his beliefs.
*The Indiana legislature later added wording stating that the law could not be used to discriminate against gay people, though this had no effect given that sexual orientation is not a protected class in the state.
Sources: Billy Graham Evangelistic Association, Huffington Post, Indiana Star, Christian Post