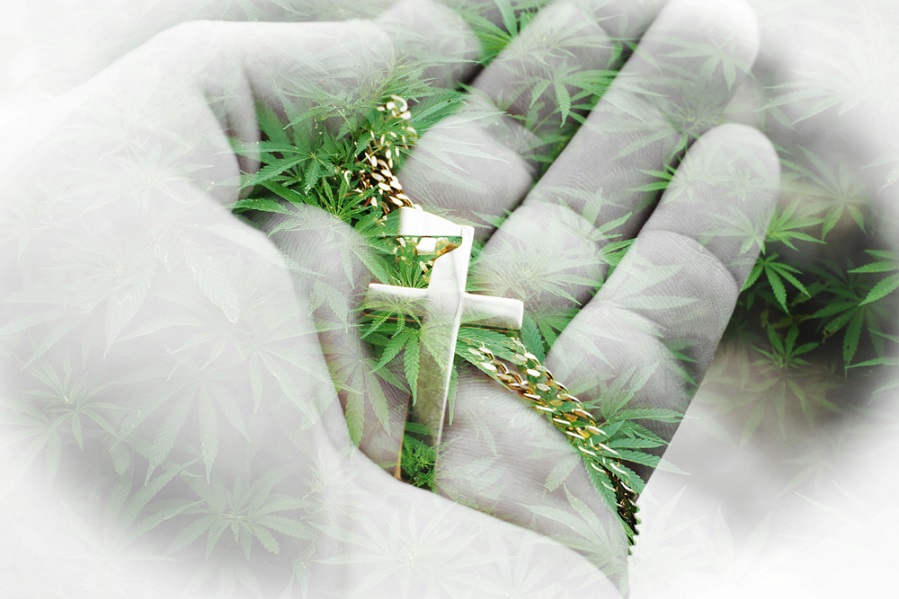 ---
Pastor Craig Gross first made a name for himself when he founded the XXXchurch, which preached the dangers of pornography and encouraged people to stay away from foul temptations. But now, the anti-porn pastor has a surprising new venture: Christian Cannabis.
Traditionally, religion teaches restraint and that includes staying away from both porn and mind-altering substances like pot. So how did someone so concerned about sexual behavior come to embrace an illegal drug?
Apparently, it all began with a spiritual revelation. After years staying away from the drug, Gross first tried marijuana to help treat a chronic migraine problem that a dozen specialists and scores of prescription drugs couldn't fix. What he didn't expect were positive the spiritual side effects that came with getting high.
Gross says that his prayers became more focused and the experience more powerful than ever before. As he explains it: "the Lord met me in ways more powerful than I have ever known in my forty-two years on this earth."
With that, the idea for Christian Cannabis was born.
And on the Third Day
Pastor Gross believes that marijuana has been falsely demonized by people who simply don't understand it. He insists the plant is actually a gift from God, "created on day 3." Not only that, but it has tremendous potential to enhance the way Christians worship.
"What if Christians were to begin understanding how something like cannabis could be used in beneficial ways to support their lives?" asks the company's website. Between its healing properties and the ability to become closer to God, using cannabis is a no-brainer, they argue.
Coachella Launch
The Pasadena-based company had its debut at the Coachella music festival on April 20 the unofficial holiday for stoners everywhere. According to Pastor Gross, it was an enlightening experience to see his dream come to life.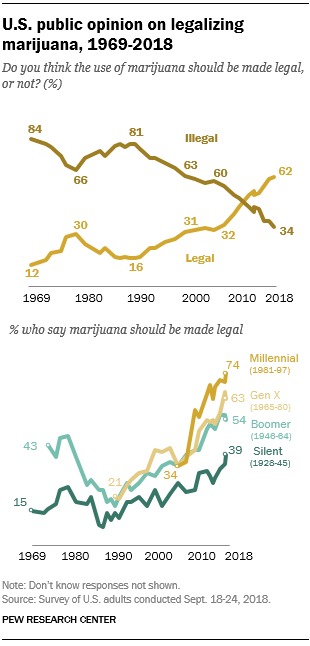 "It was amazing. I've never lifted my hands in a worship service ever, 'cause I was raised Baptist," he told The Christian Post. "I've (only) done that in my bathroom worshiping with marijuana by myself."
Gross now wants his fellow Christians to feel his buzz. Which is why he'll use Christian Cannabis to promote an alternative way of thinking about pot. "I've been a Christian my whole life and I still carry that title. Today feels like 2002, like XXXchurch did. Putting three Xs in front of the word church is similar to putting the word Christian in front of cannabis. It's the dumbest thing. It doesn't mean we have better holy spiritual weed than you do. There's not such a thing. Our market is Christians that love the Lord."
Cannabis Use on the Rise
His timing may be spot on. There are already numerous non-Christian churches touting the benefits of marijuana and a recent Pew Research study found 62 percent of all Americans (and 74 percent of millennials) support legalized the drug.
Christian Cannabis will soon offer an introductory line of marijuana products to help users find peace and purpose, offer praise, and deal with pain. "Perhaps it feels as though your brain is waging a war against you," reads one description for a THC pen. "Quiet it."
But products aside, Gross insists more than a few pastors have asked him to tackle the issue publicly because they don't feel comfortable doing so themselves:
"What shocks me is churches in California, Oregon, Denver, Washington that are silent. People following and sitting in their pews deserve something more than just 'I don't know.' I've spent 18 years championing a conversation about porn inside the local church. My end goal with Christian Cannabis is that it shouldn't take me 18 years to see these kind of conversations with this topic."
A New Sacrament?
Despite the growing popularity of cannabis, traditional religion remains quite wary of the substance. But with time, and as the drug becomes further destigmatized, people like Craig Gross believe it has the potential to become a new type of sacrament in the church.  "Catholics have no issue with wine, so what's the big deal about a naturally-growing plant?" these visionaries ask. What do you think? Is there anything wrong with using marijuana to get closer to God