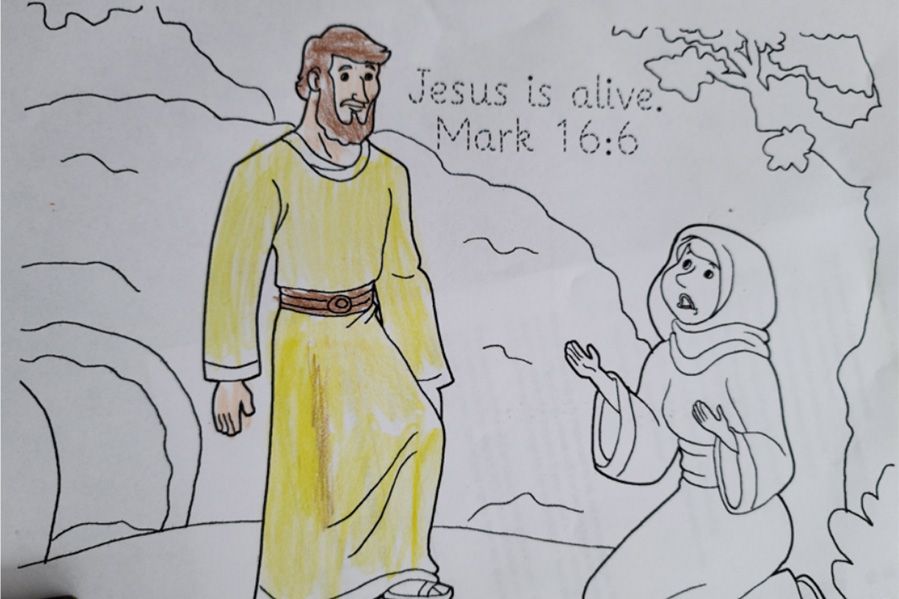 A first-grade teacher in Moulton, Alabama is facing scrutiny from the Freedom From Religion Foundation (FFRF) for her alleged promotion of Jesus Christ in the classroom. 
In April of this year, an unnamed teacher at Moulton Elementary taught a lesson on Easter and Jesus Christ that at least one parent thought crossed a line from explanation into endorsement. The teacher's lesson apparently included a coloring book with a cartoon depiction of Jesus, as well as a piece of scripture.
The school's not denying this happened, either. The only thing in dispute is whether it was appropriate. Was it?
Math, Science, and Jesus?
The FFRF's recent letter to the school district minces no words. It reads:
"The district must make certain that none of its employees are unlawfully and inappropriately indoctrinating students in religious matters by giving religious assignments, teaching about religion, or promoting their personal religious beliefs. We ask that the district immediately investigate this situation and ensure that [the teacher] fully complies with the Establishment Clause and stops violating the rights of her students and their parents."
But the school superintendent is fighting back. Superintendent Jon Bret Smith said that he thinks the teacher did nothing wrong. "From my point of view, an investigation is not warranted," said Smith to local news. " The teacher was doing her job. Every teacher in the state of Alabama is charged to thoroughly teach the course of study. That is covered under two objectives in the first-grade course of study."
He's referring to Objectives 11 and 12 in Alabama's first-grade curriculum. Objective 11 states that teachers must "identify traditions and contributions of various cultures in the local community and state. Examples: Kwanzaa, Christmas, Hanukkah, Fourth of July, Cinco de Mayo," and Objective 12 promotes discussion of "common and unique characteristics in societal groups, including age, religious beliefs, ethnicity, persons with disabilities and equality between genders."
As the superintendent's argument goes, is Easter not a cultural tradition important to Alabama culture? Is Christianity not a religious belief?
Read Between the Lines
The FFRF is skeptical. At the crux of their argument is the scripture-filled Jesus Christ coloring book pages students allegedly received. Was there a Kwanzaa coloring book, they ask?
"A [Kwanzaa coloring book] would show that they were truly cultures, different religions. I don't think that is the case at this point. We're looking for what is right here and to make sure teachers aren't indoctrinating students for Christianity. We want to know the real facts."
They conclude that a proper investigation will uncover whether various religious traditions were all treated equitably, or whether the Easter lesson was an unconstitutional "pretext to teach religious lessons in a public school."
So far, the district remains unwilling to investigate the teacher's Easter lesson… which will likely prompt legal action from the FFRF if they stick to their guns.
What do you think? Was the teacher well within their rights to talk about Easter in a cultural context? Or is the lesson, as critics claim, just a sneaky way to promote Christianity in public schools?