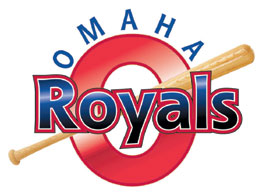 In Omaha, Nebraska, Minor League Baseball team the Royals are now offering a unique wedding service at their home stadium.
Do you picture the first day of the rest of your life on a sunny day, with the people you love surrounding you, taking the plunge into wedded bliss with your significant other? What about the smell of peanuts and hot dogs, the sound of a bat hitting a ball, or about 5,300 of your closest friends and family in attendance for the big day? If so...we have the perfect opportunity for you!
(OR)
When 2009 comes around, couples will be able to tie the knot at Rosenblat Stadium with (ULC Monastery ordained) Most Reverend Adam Pierce Kelly to ready to perform the nuptials.
"My whole reason for doing this is to create a unique experience for couples who get married, or renew their marriage vows at Rosenblatt Stadium," Kelly said. "I feel it will create lasting memories of their big event and of this world-renowned, historic ballpark."
(OSC)
Best of luck with your new ministry Rev. Kelly, and for the 2009 season - Go Royals!