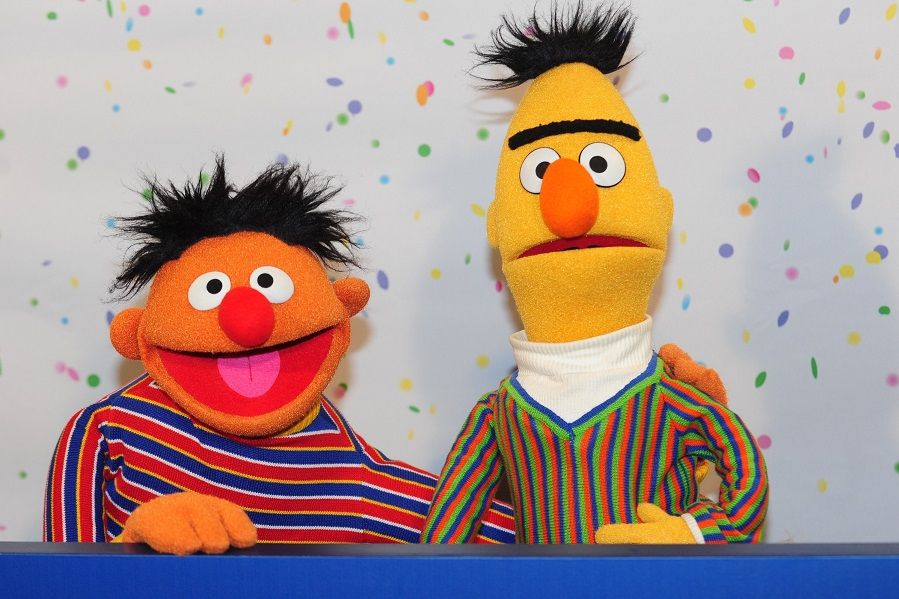 ---
Two of Sesame Street's most recognizable characters became the focus of intense debate across social media recently after a writer for the popular children's show disclosed that Bert and Ernie are a gay couple. Asked in a recent interview if the two characters were intended to be gay, writer Mark Saltzman replied: "I always felt that without a huge agenda, when I was writing Bert & Ernie, they were. I didn't have any other way to contextualize them. I don't think I'd know how else to write them, but as a loving couple."
"Bert and Ernie" quickly began trending on Twitter, and fans of the show cheered the news they had long suspected to be true.
Creator Responds
However, those hopes were soon dashed when the characters' creator, Frank Oz, responded to the comments:



It seems Mr. Mark Saltzman was asked if Bert & Ernie are gay. It's fine that he feels they are. They're not, of course. But why that question? Does it really matter? Why the need to define people as only gay? There's much more to a human being than just straightness or gayness.


Frank Oz (@TheFrankOzJam) September 18, 2018
Many members of the LGBTQ community took exception to this statement, criticizing Mr. Oz for speaking out on the issue and expressing frustration at the lack of queer representation in films, movies, and TV shows. Mr. Oz went on to reply to many of these complaints: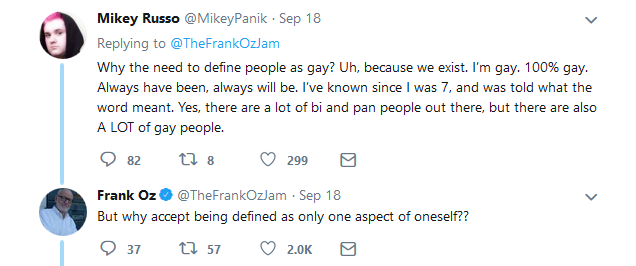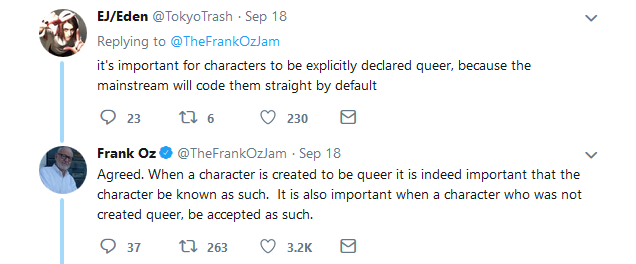 Should There Be More LGBTQ Characters?
Critics of the status quo argue that having LGBTQ characters prevalent in media is vitally important for children's development. For straight children, it gives them exposure to these identities from a young age, helping to combat societal discrimination. For queer children, these characters serve as someone to identify with - helping to combat feelings of loneliness and isolation during formative years.
But on the other side of the coin, some people think our society has gone too far in demanding LGBTQ representation. They insist that when artists and creators are attacked just for explaining that their characters that aren't queer, it's a sign that we need to reexamine our thinking on the issue.
Obviously representation is important, but it seems there is room for debate regarding to what degree it should be encouraged, expected, or even enforced in the media landscape.
**Where do you stand?
**