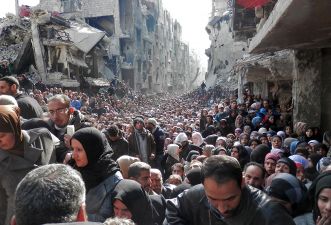 Nearly eight million Syrians who have been forced to flee from their homes. Now, they are scattered throughout nearby countries, staying in tents with little access to basic things like food and water. Many are calling on the United States as well as European countries to take in as many refugees as possible and give them the resources they need to survive.
When it comes to American's opinions on how many refugees should be allowed to come to the United States, the country is quite divided. Obama has committed to taking in 10,000 refugees in the coming year. While 35% of the country feels 10,000 is too high of a number, 23% find it is the right number while 20% want us to take in more.
War in Syria ****
The civil war in Syria has made the country uninhabitable for civilians since its start in 2011, and the situation is only getting worse. Civilian neighborhoods are regularly bombed by the Assad regime, and many have witnessed their own family members being killed. Not only are the resources scarce in Syria, it is an extremely dangerous place to be. Escaping is dangerous as well.
Of the 23 million people who lived there before the war, 7.6 million have fled, and over half of the 23 million people are in need of basic necessities, whether they are still in the country or not. Most of those who fled their country went to Jordan or Lebanon. There, they have been taken care of since 2012 by an American agency called Mercy Corps. Syrians have also fled to other countries, including:
Northern Iraq

Turkey

Greece

A Syrian man cries over the body of his slain son.
Those who have escaped into Iraq are now dealing with the instability due to the war taking place there, making resources scarce for both the Syrian refugees and the million Iraqis in need. The journey to Greece is dangerous; they must travel across the Mediterranean Sea, and not everyone survives. Greece is also low on resources, which makes the Syrian refugee crisis even more urgent.
There is a glimmer of hope on the horizon, as Egyptian billionaire Naguib Sawiris is floating a serious idea of purchasing one of two privately owned Greek islands to develop as a haven for the refugees. As one of the richest men in the region, he apparently has been in contact with several interested and potential donors.
Sawiris claims he would be able to employ between 100,000 and 200,000 refugees to construct their new infrastructure, homes and neighborhoods.
Our Involvement
A tenet of the ULC asks us to look past our differences and see our common struggle and help when we can. That's what being children of the same universe means. Despite being comprised of members from a plethora of backgrounds, we strive to understand each other and be a force for good.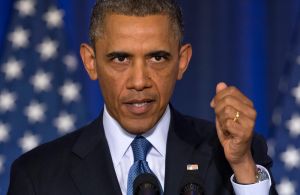 Since the crisis began, the United States has taken in about 1,500 refugees. This number is miniscule when looking at the total number of refugees out there. Even Obama's promise to take in an additional 10,000 isn't even a drop in the bucket for what we could be doing. Whether it's by taking in more refugees or offering assistance to the countries, or Mr. Sawiris of Egypt, that are taking in many refugees, I know many ULC ministers would agree that we need to be doing more for our Syrian brothers and sisters.
Some of the people who express concern about letting in more refugees are worried about the possible security threat. This is heightened with the recent terrorist threat of ISIS. However, it's important to not conflate different issues in a blind rage of xenophobia. Being vigilant against terror threats and halting immigration is not the same thing.
We are, after all, a nation built by refugees and immigrants. Unless one is of pure Native American decent, there isn't much credibility to complaints against the idea of people coming across our borders.
No one should have to worry about where their next meal is going to come from or where they are going to get clean water. Most of us, thankfully, don't know what it's like to have to flee from our homes in order to save our children and families. It's a horrifying prospect. We have a duty, therefore, to do what we can to aid those in need. Even if the largest contribution you can make right now is just being a little bit more tolerant of the changes that migrants and refugees can bring, you're making a huge step in the right direction.