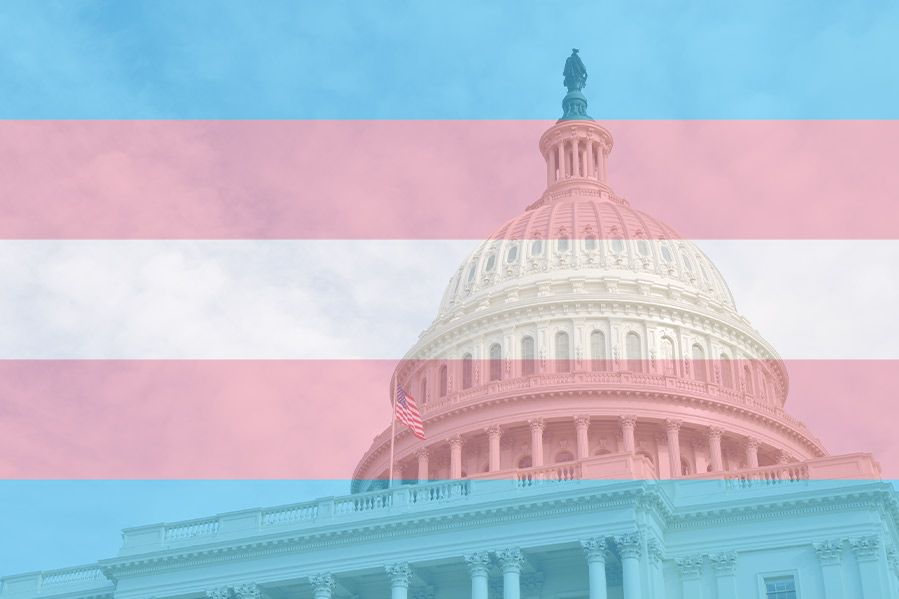 The US House of Representatives has passed the Equality Act, a new piece of civil rights legislation that would protect LGBTQ+ people from discrimination based on sexual orientation or gender identity.
The bill still must survive an uphill battle in the Senate, so there's no guarantee it will become law. But that hasn't prevented a passionate debate between supporters of LGBTQ rights and religious freedom advocates.
Backers of the bill argue that basic protections for groups that have been historically discriminated against are a no brainer. We've passed similar laws regarding race and religion, so why not include sex and gender? 
But opponents of the legislation insist it would erode religious freedom by forcing people of faith to compromise on their beliefs, and face threats of legal action if they refuse. 
Debate Turns Ugly
One of the staunchest opponents of the Equality Act is Rep. Marjorie Taylor Greene, who has called it an "attack on God's creation" and drew outrage by putting up a sign outside her office that declares "There are TWO Genders: MALE & FEMALE. Trust the Science!" 
In response to such remarks, Rep. Al Green delivered an impassioned speech in defense of equality on the House floor that ended up going viral:
"God created every person in this room. Did God make a mistake? ...You used god to enslave my foreparents. You used god to segregate me in schools. You used god to put me in the back of the bus - Have you no shame?"
Using Faith as a Shield?
Critics of the religious freedom argument insist that it's simply a convenient excuse to continue discriminating against the LGBTQ community. They argue that if religion is going to be part of the debate, then it cannot be taken at face value that bigotry is endorsed by the Bible.
If we are all God's children, then surely that includes gay and transgender folks, they point out. So, why don't we treat them with dignity? 
This argument brings to mind the now-infamous case of a Colorado baker who was sued after refusing to bake a cake for a gay couple, and later for a transgender person. Do a person's religious views allow them to legally discriminate against an LGBTQ customer? 
Under current law, such discrimination is legal in some cases. If the Equality Act becomes law, that would be strictly prohibited. 
Fairness in Sports
Another key point of disagreement involves how transgender students can compete in sports – opponents say allowing transgender girls to compete in female sports gives them an unfair advantage.
States such as Utah have advanced bills forcing transgender youth to compete against their birth gender, rather than the gender they identify as currently.
The Equality Act would presumably prevent such discrimination. But Utah governor Spencer Cox surprised many by calling for grace and understanding for transgender children, signaling that he won't sign the bill as it stands into law.
Getting teary-eyed as he spoke, Gov. Cox explained:
"These kids are just trying to stay alive... I hope there will be enough grace in our state to find a better solution. I don't understand all of this. I don't. But I'm trying to understand more. I'm trying to listen and learn and, again, trying to help kids figure out who they are and keep them alive."
Acceptance Coming?
Regardless of what happens with the Equality Act, LGBTQ acceptance has been making progress in religious circles. 
Both the Episcopal Church and the Presbyterian Church allow transgender ministers, and last year Pope Francis told parents of LGBTQ children that "God loves your children as they are."
Still, there are holdouts. For example, 39% of Christians surveyed say that society has gone too far in accepting transgender people. The debate is clearly far from over. 
What do you think? What role does religion play in the battle for LGBTQ rights?