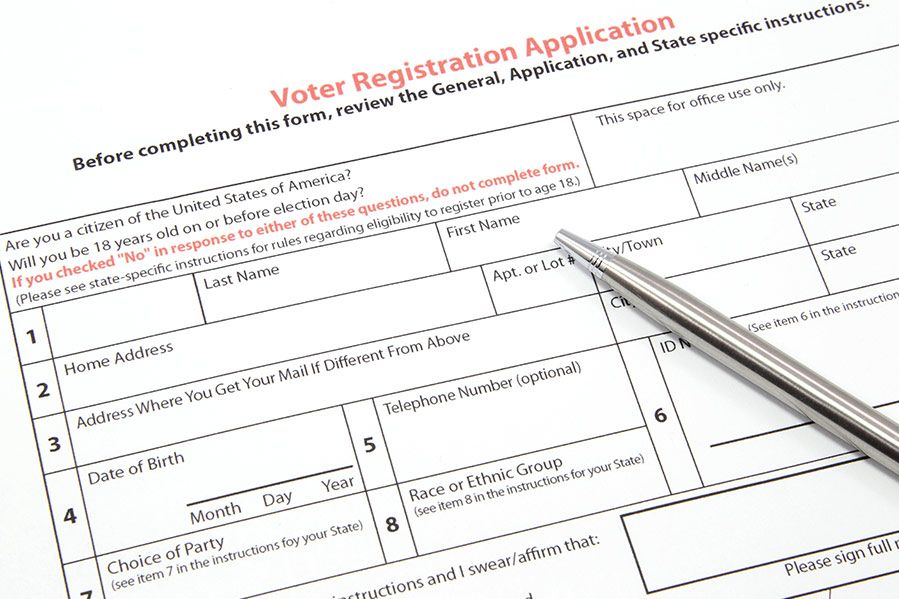 Registering to vote in the state of Alabama comes with an interesting requirement: swearing an oath to God.
It's right there on Alabama's mail-in voter registration form.
'I solemnly swear or affirm to support and defend the constitution of the United States and the State of Alabama and further disavow any belief or affiliation with any group which advocates the overthrow of the governments of the United States or the State of Alabama by unlawful means and that the information contained herein is true, so help me God.'
Should you really have to pledge belief to God to vote?
I Pledge Allegiance to... Jesus?
Atheists argue the answer is clearly no, and point to the other 49 U.S. states where God isn't mentioned on the voter registration form. 
Once noticed, atheist activists almost immediately sued to remove the language. "The Secretary of State and the State of Alabama are coercing a statement of belief in a monotheistic deity by requiring nontheists to swear 'so help me God' in order to register to vote," the Freedom From Religion Foundation (FFRF) argues in its lawsuit.
They're defending Randall Cragun, an Alabaman and an atheist, who objected to the language when he noticed it last November when he attempted to register to vote. "As a matter of conscience" he could not sign the form, so he contacted the Alabama Secretary of State's office to find out how he should proceed. They told him the only way to register to vote would be to sign the form as-is. There was no secular version of the form, and crossing out 'so help me God' would cause the voter registration form to be thrown out altogether.
The plaintiff in the case, Alabama Secretary of State John H. Merrill, hasn't issued a comment, except to say that any changes would require legislative action. This is a state that was ranked one of the absolute worst for religious equality by American Atheists, so it would seem the chances are slim.
Sign on the Dotted Lie
While it might sound like overreacting, Hemant Mehta of The Friendly Atheist points out that willfully signing this form without agreeing with the contents would technically be committing perjury. It's even right there on the form. 
You can be convicted and imprisoned for up to five years.
With the election less than a month away, it's highly unlikely this issue gets solved beforehand – meaning God will remain part of the Alabama election process, at least for this year. Meanwhile, atheists, polytheists, and anyone else with a different conception of "God" will be torn between honoring their beliefs and doing their civic duty.
Supporters of the current form say the mention of God is merely part of tradition, like the phrase "in God we trust" on U.S. currency. They think critics are overreacting. 
Still, it makes one wonder why this language was put on the form in the first place. Without the option of a secular alternative, this was almost certainly going to be challenged in court, costing Alabamans' tax money in a lawsuit that could have easily been avoided.
What do you think? Is it unreasonable to ask the state to remove religious language from its voter registration form?